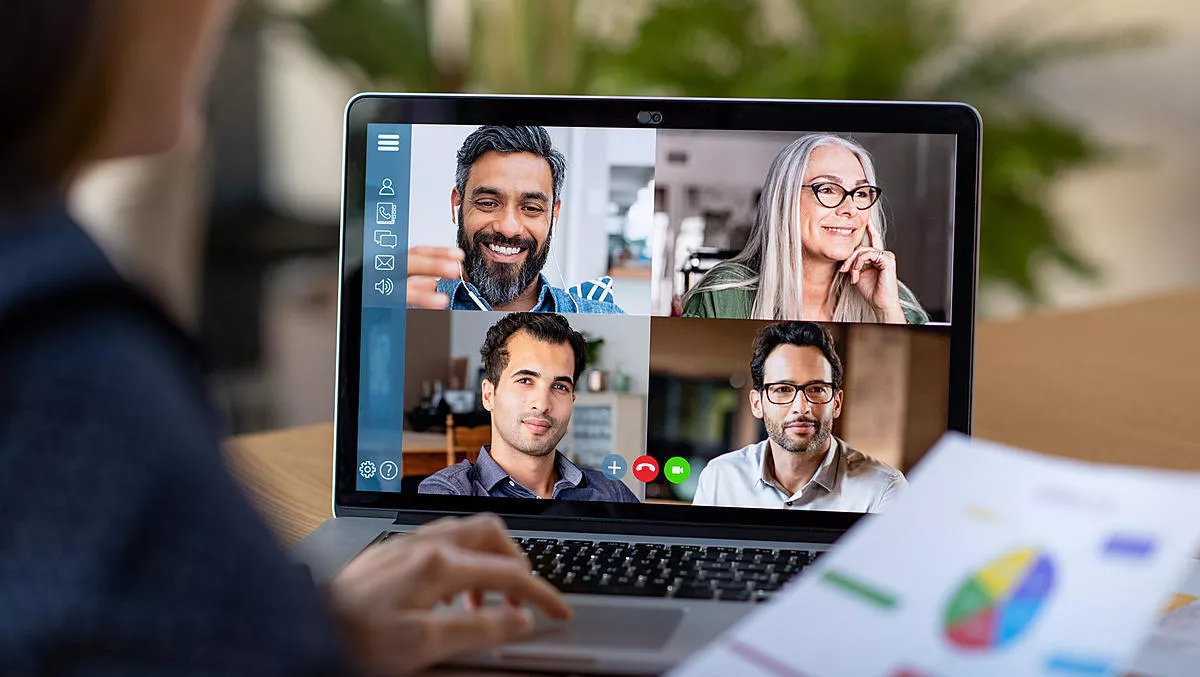 Microsoft Teams announces commitment to privacy in wake of Zoom woes
FYI, this story is more than a year old
Video conferencing tools have become a cornerstone of business continuity in their role in connecting people as the COVID-19 pandemic keeps workers home.
Zoom and Microsoft Teams, in particular, saw drastic increases in traffic in March, when most lockdown or social distancing measures came into effect around the world.
Zoom recorded a 535% increase in daily traffic to its download page, while Teams saw its daily active users tally rise by 12 million in a week in mid-March.
But as with many other remote working tools, cybersecurity and privacy are top issues. And with Zoom recently receiving heavy criticism for its security and privacy shortcomings, the spotlight turned to Teams.
Microsoft 365 corporate vice president Jared Spataro said in a blog post released yesterday that the Teams platform already has strong security and privacy policies in place and committed to upholding them throughout this era of uncertainty.
"At Microsoft, privacy and security are never an afterthought," says Spararo.
"Our approach to privacy is grounded in our commitment to giving you transparency over the collection, use, and distribution of your data."
Microsoft further asserted how seriously it takes privacy in Teams by laying out its commitments in light of recent uncertainty over video conferencing tools.
The commitments included:
Never using Teams data to serve users ads
Never tracking participant attention or multi-tasking in Teams meetings
Deleting user data after the termination or expiration of their subscription
Ensuring access to users' data is restricted and carefully defining requirements for responding to government requests for data
Ensuring users can access their own customer data at any time.
Spataro says Teams also employs multi-factor authentication, widely considered an essential access management tool in regard to security.
"Microsoft processes more than 8 trillion security signals every day and uses them to proactively protect you from security threats," says Spataro.
"In Teams, we encrypt data in transit and at rest, storing your data in our secure network of datacenters and using Secure Real-time Transport Protocol (SRTP) for video, audio, and desktop sharing."
He says Teams lets users have control over who participates in meetings, and who has access to meeting information.
Teams allows meeting admins to remove participants during a meeting, designate 'presenters' and 'attendees,' and control which meeting participants can present content.
Microsoft also employs artificial intelligence (AI) to monitor chatboxes in meetings, to screen and prevent 'negative behaviours' like harassment and bullying.
After the meeting has ended, Spataro assured that recordings of the session are only available to invited parties, and are stored in a repository protected by permissions and encryptions.
"We're committed to continuing to learn and get better each day as we work to help you keep all your conversations private and secure," says Spataro.
Related stories
Top stories