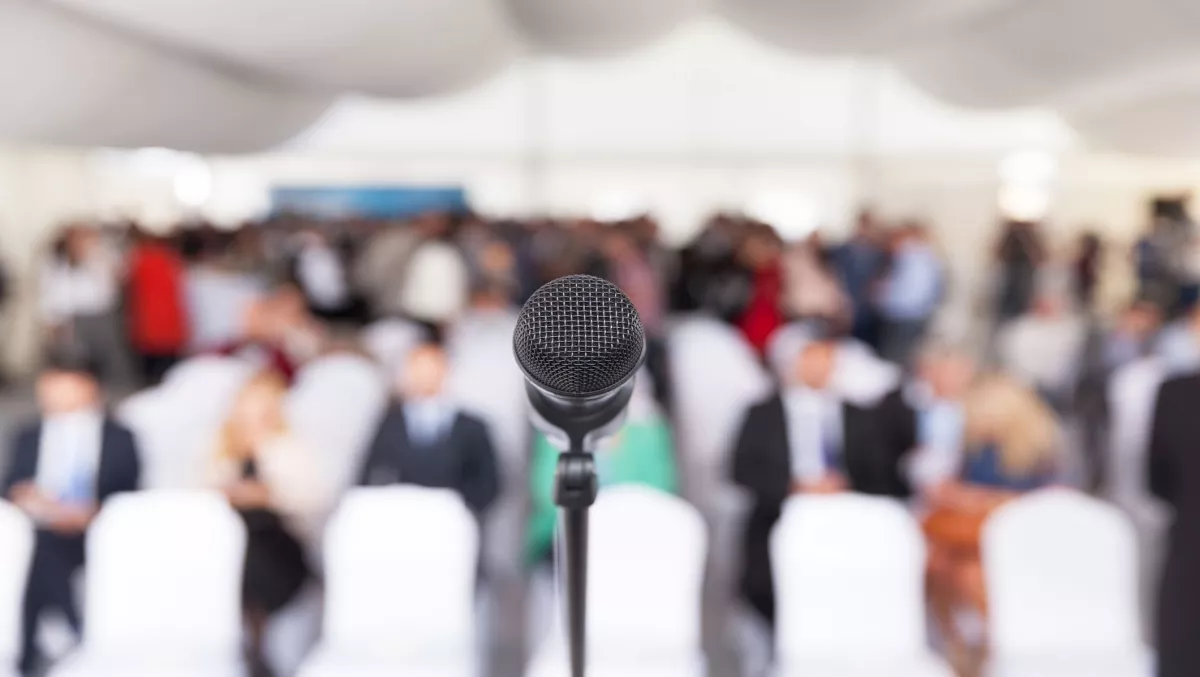 iSANZ Board reveals keynote speaker for 2017 Awards evening
FYI, this story is more than a year old
The iSANZ Board has announced the keynote speaker at the 2017 iSANZ Awards, due to be held at Wellington's Te Papa Museum on November 21.
The iSANZ awards recognise excellence in information security by some of New Zealand's best organisations and professionals.
Dr Tom Mulholland, founder of the Healthy Thinking Institute and emergency department physician at Auckland Hospital, has been a professional speaker to companies including Google, Microsoft and the Hilton for the last decade.
Dr Mulholland has also hosted his own TV and radio shows, authored two international bestseller books but most notably, his focus is on helping communities healthier and happier.
He is currently travelling the country in his retro ambulance as part of a fundraising mission, raising awareness of health issues including diabetes, smoking and cancer.
Mulholland has also produced webisodes and a TV series to raise awareness.
This year's iSANZ awards will be hosted by Te Radar (Andrew J Lumsden) and will cover five separate categories.
"All entrants and finalists share a motivation to help secure critical ICT systems, undertake best-practice information security and educate the wider community about cyber threats," comments iSANZ chair Kendra Ross.
"There's no doubt that New Zealand possesses InfoSec expertise the equal of anywhere in the world. This is reflected in the quality and number of iSANZ entries we received this year," Ross says.
Last year's winners included PwC, Air New Zealand, RedShield and NetSafe who all walked away with awards, while Cisco's Kate Pearce walked away with the 'Best International Superstar' award.
The nominees for the 2017 iSANZ Awards are:
Best Security Project / Initiative: ASB Bank, Transpower, CERTNZ
Best Security Awareness Campaign: Spark NZ, ANZ, Aura Information Security
Best Security Company: Dimension Data, Safestack, Aura Information Security
Best International Superstar: Laura Bell, Chris Blunt
Up-and-coming Cybersecurity Star: Erica Anderson, Keziah Ferrer, Nicole Braun
"We're pleased to be able to formally recognise through the 2017 iSANZ Awards the extraordinary contributions of those going above-and-beyond in making the New Zealand online environment a safer and more secure place," Ross continues.
You are more than welcome to join the iSANZ Gala Evening at Te Papa on November 21. The evening will begin with canapés - drinks at 6.30pm. The Awards will end at approximately 11.00pm.
Read more about the Gala Dinner here and purchase tickets here.
The 2017 iSANZ Awards are sponsored by Check Point, Context, Micro Focus, Arbor Networks, Aura Information Security, SailPoint, Symantec/Westcon-Comstor, McAfee, RSA and Datacom.