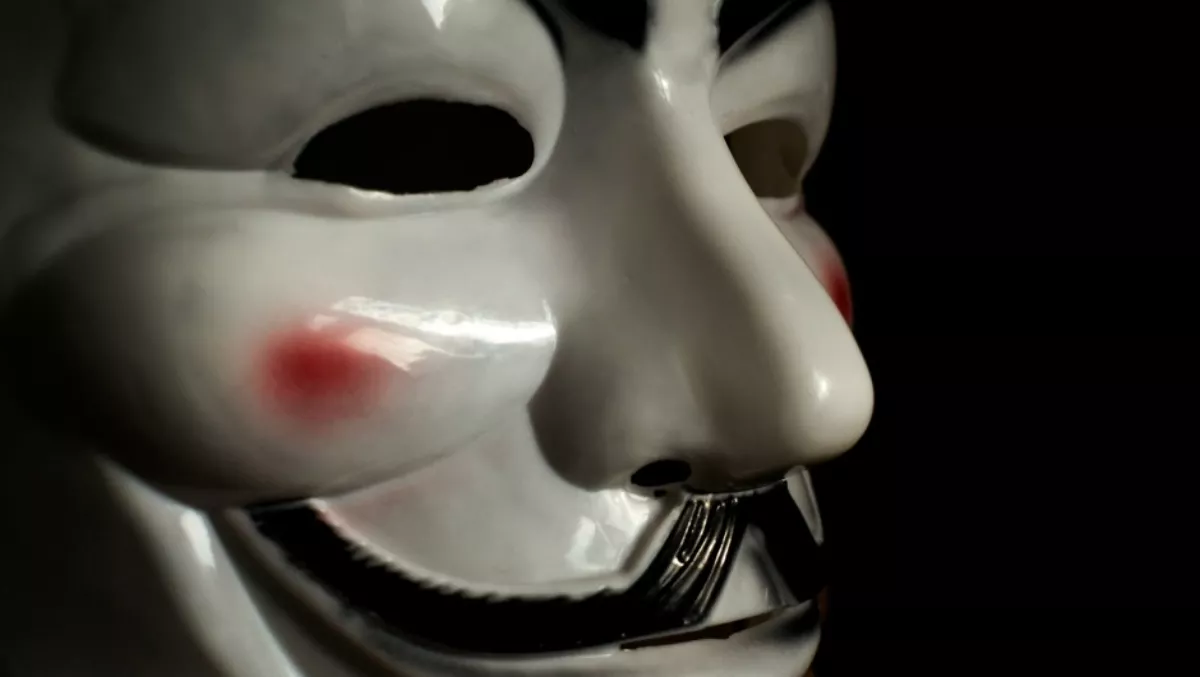 Hacktivists: Good guys or bad guys?
FYI, this story is more than a year old
A new global survey has revealed that while a majority of people believe hacktivist groups are breaking the law, more than half also believe they're required to step in when no one else will.
The survey, commissioned by the Centre for International Governance Innovation (CIGI) and conducted by global research company Ipsos, found when it comes to hacktivist groups, such as infamous Anonymous, the jury is still out.
The results reveal a majority 66% of global citizens believe hacktivist groups are breaking the law and should be stopped, while a sizeable portion (52%) also believe that hacktivist groups should step in when no one else will hold someone accountable.
"One citizen's hacktivist is another's cyber terrorist, or so the new adage goes," CIGI says.
CIGI says groups like Anonymous harness the power of technology to help ignite revolutions, fight oppression and dismantle dictatorships, while pursuing targeted cyberattacks against individuals and groups, sometimes for purely malicious purposes.
"If these groups operate outside of the bounds of the law and mercilessly pursue cyber-attacks against individuals and groups, then why is it that global citizens also believe that these groups are credible, last-ditch defenders of accountability," CIGI says.
The answer may lie in the enigmatic and unpredictable nature of these actors.
"Internet users around the world are conflicted on the role of hacktivist groups like Anonymous. You could almost say that people tend to disapprove of their tactics, but approve of what they often do with those means," explains Eric Jardine, CIGI research fellow and cybersecurity expert.
"They seem to be apprehensive of their lack of recognisable organisational structure, and experience trepidation about their operation from the shadows of the internet," he says. "At the same time, internet users also deem the outcome of hacktivist operations in a more benign light, especially when they are holding institutionally powerful people to account.
According to the survey, when asked about perceptions of hacktivists, two in three respondents say hacktivists play an important role in keeping criminal organisations (66%), foreign governments (66%), large companies (66%) and their government(s) (65%) accountable.
Over four in ten respondents (43%) claimed to have a positive view of hacktivist groups, while less than six in ten (56%) believe that hacktivists are a nuisance and provide no real value.
Interestingly, in regions experiencing frequent political transition, such as the Middle East, LATAM and BRIC countries, respondents were most likely to agree that hacktivists play an important role in keeping their own governments accountable.
"In the aftermath of the Snowden revelations, there exists a desire within populations around the world to trust new actors in holding governments to account and creating new outlets to influence the shape of governance," says Fen Hampson, director of CIGI's Global Security - Politics Program and co-director of the Global Commission on Internet Governance.
"What we see in these findings is concern about entrusting these tasks to those nesting behind the vales of hacktivism. Nonetheless, these findings most importantly demonstrate an undisputed appreciation for the power of the Internet as a tool for enhanced accountability and transparency," Hampson explains.
Hampson says the statistics are part of the 2016 CIGI-Ipsos Global Survey on Internet Security and Trust, and come at a time when breaches of personal data are heavily present and issues of cybersecurity and terrorism mark some of the key challenges to international peace and stability today.