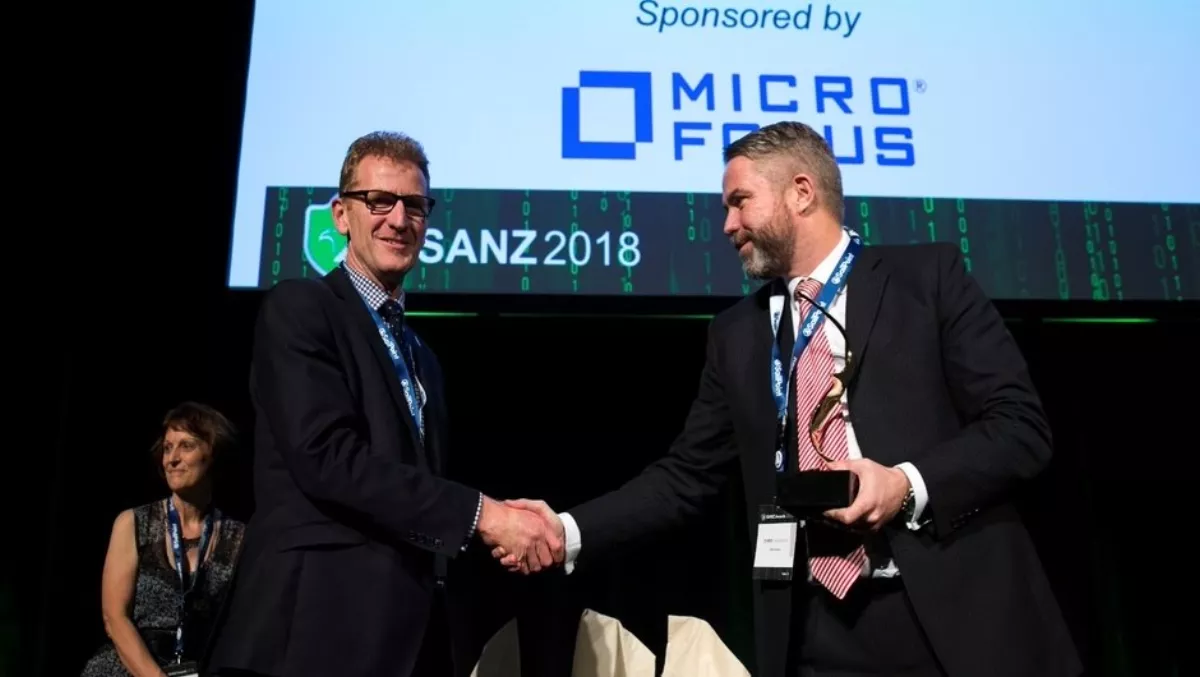 GCSB's CORTEX project scoops iSANZ Award
FYI, this story is more than a year old
The Government Communications Security Bureau (GCSB) CORTEX cyber defence project picked up an award at the 2018 Information Security Awards (iSANZ) Awards this week.
CORTEX, which is an advanced cyber threat detection service for New Zealand's nationally-significant organisations, was launched in 2014.
GCSB director-general Andrew Hampton says the award highlights the team's hard work and efforts to build and deliver complex cyber defence capabilities while building and maintaining trusted relationships with New Zealand organisations.
"I believe this award is particularly significant as it is acknowledgement from our peers in the information security industry and from across the private sector," says Hampton.
It's not the first time CORTEX has been recognised in an awards ceremony. The Institute of Public Administration (IPANZ) recognised CORTEX with an Excellence Award for Building Trust and confidence in Government back in July this year.
The GCSB says it's also working to expand its cybersecurity services. Its Malware-Free Networks capability is currently being rolled out to a broader range of nationally-significant organisations.
iSANZ Board chair Kendra Ross adds that modern cybersecurity processes have to be flexible and agile in order to respond to the ever-changing nature and frequency of attacks.
"We've again been hugely impressed by the accomplishments and achievements of all our entrants, finalists and winners. It reinforces the depth of InfoSec talent in New Zealand and the seriousness with which cybersecurity awareness is taken," says Ross.
The full list of winners from the 2018 iSANZ Awards are below.
Best Security Project / Initiative
The GCSB, for its Cortex initiative.
Using threat information from a range of sources, CORTEX focuses on countering complex and persistent foreign-sourced malware. The judges commented on the significance and complexity of the initiative, also noting its national importance to both the public and private sector.
Best Security Awareness Campaign
ANZ, for its Cyber Ambassador Programme.
37 cyber-savvy staff were placed across ANZ sites to reinforce good cybersecurity behaviour. Refreshed awareness content was put together - promoted internally and with customers. The judges were impressed, commenting that ANZ has built on the success of previous campaigns and is committed to year-round security awareness. In this category, a Judge's Commendation was also given to healthAlliance for its Northern Region DHB Cyber Safety Campaign.
Best Security Company
Aura Information Security. Back-to-back winner Aura stood out again for the breadth and depth of its cybersecurity consulting services; plus its dedicated research function, training (including tertiary support, internships and mentoring), and strong emphasis on community outreach and stakeholder engagement.
Best Start-up or New Business
Defend Ltd. Launched in 2017, Auckland-based Defend offers a services model that protects people, processes - technology. Defend stood out for its holistic approach - helping make cybersecurity a natural part of their client's thinking, considering cybersecurity from the executive's perspective, and giving back to the industry.
Up-and-coming Cybersecurity Star
Daniel Underhay, of Aura Information Security. Daniel has worked in the New Zealand security community for two and a half years. In that time, he has displayed technical leadership, excelled on a global stage and demonstrated exceptional innovation through Project Walrus – an Android app for contactless card cloning devices. In this category, the judges also made special mention of Craig Scoon from Deloitte NZ and the exceptional talent presented in his nomination.
Hall of Fame Award
The New Zealand Internet Task Force (NZITF) For 10 years, the New Zealand Internet Task Force has dedicated itself to improving the cyber security posture of New Zealand. The non-profit has made substantial contributions to cybersecurity training, outreach and information sharing - including consulting with Government on cyber security, running public response activities and developing coordinated disclosure guidelines that have now been adopted by many major enterprises and government agencies.
The 2018 iSANZ Awards were sponsored by Check Point, SailPoint, McAfee, Spark, Micro Focus, Liverton Security, Datacom, Symantec, Quantum Security, Aura Security Systems and Duo. Supporting organisations are ConnectSmart, Westcon-Comstor, Duo, NZITF, PS Duo, SiteHost, 1st Tuesday and Arrow ECS.