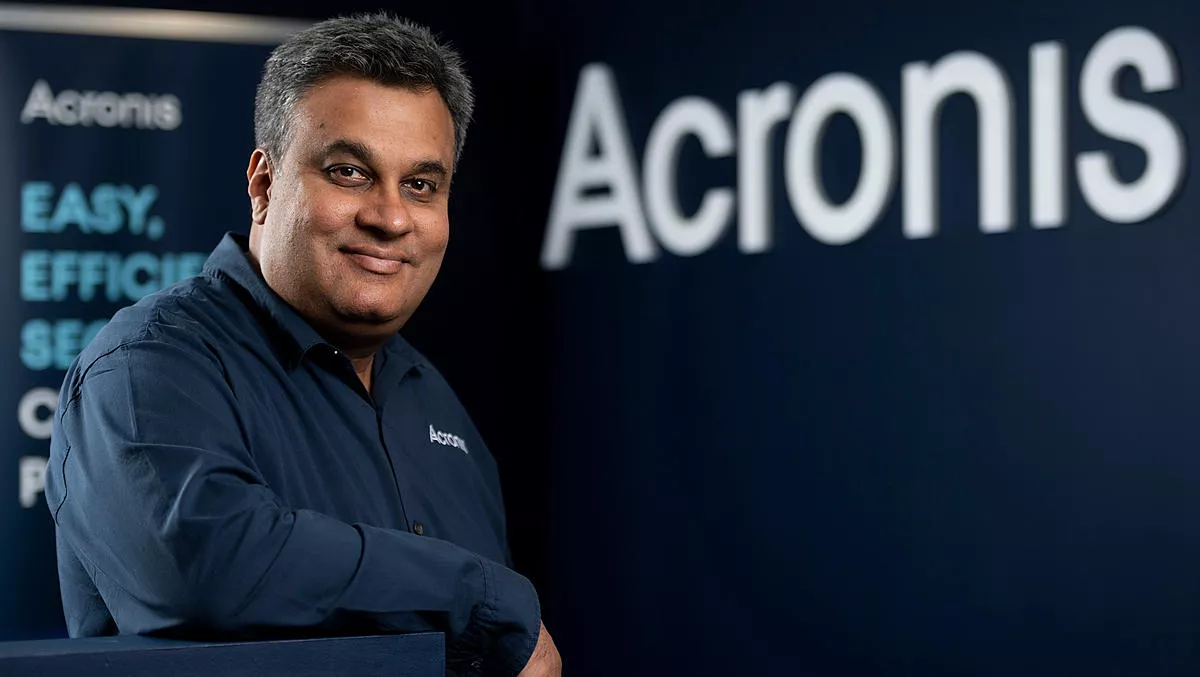 Acronis appoints new APAC General Manager and launches Partners Programme
FYI, this story is more than a year old
Acronis has today announced the appointment of Neil Morarji as general manager in Asia Pacific (APAC), where he will lead a growing sales team in the region in delivering advanced cyber protection.
Morarji, who was promoted from his previous position of Head of Enterprise division for APAC, will also develop relationships with local partners and service providers as part of his new role.
Founded in Singapore in 2003, Acronis sets the standard for cyber protection through its innovative backup, anti-ransomware, disaster recovery, storage, and enterprise file sync and share solutions.
Its solutions are trusted by more than 5.5 million consumers and 500,000 businesses, including 100% of the Fortune 1000 companies.
One of Morarji's first objectives has been to launch the new Acronis Partner Programmes in APAC, in which the Acronis team will help channel partners and managed service providers (MSPs) expand their portfolios and deliver fast ROI.
Under Morarji's leadership, this will be achieved through offering innovative products and services that address the Five Vectors of Cyber Protection, ensuring the safety, accessibility, privacy, authenticity, and security of all data, applications, and systems (SAPAS).
"Neil joined us at a time of growth, bringing strong leadership and unparalleled expertise in cloud distribution field to the team," says Acronis revenue officer Pasha Ershow.
"With our extensive global network of more than 50,000 partners, Acronis has enjoyed tremendous business growth last year, with APAC being the fastest-growing region.
"Neil's experience will also be instrumental in developing our service provider network – now 6,500 service providers worldwide and growing rapidly," says Ershow.
Acronis says launching its new Partner Programmes in the APAC region represents a critical step for the industry given the current global crisis, and aims to ease the workload for company's existing partners around the world, as well as new ones.
The company says the Programmes will help sustain its growth rate this year, after a huge 30% increase in overall business in 2019.
Morarji has proven he will guide the Acronis's APAC operations with a steady hand, as he comes to the role with more than 20 years of experience in the cloud and digital transformation space.
Prior to joining Acronis, he managed Ingram Micro's Cloud Platform Business (Odin) in APJ.
There he was responsible for business growth, professional services and alliance management, and was the driving force behind maintained and sustained growth across regional cloud partners.
And before that, Morarji was a managing director at Parallels and Odin in Australia and New Zealand, where he built trusted partnerships with some of the countries' largest services providers and hosters.
"I'm excited to turn the company's global strategic thinking into a local execution plan and accelerate business growth in Asia," says Morarji.
"Now, more than ever, the market needs Acronis' proven cyber protection solutions.
"We're going to continue helping our partners succeed by providing service and support that's second to none."