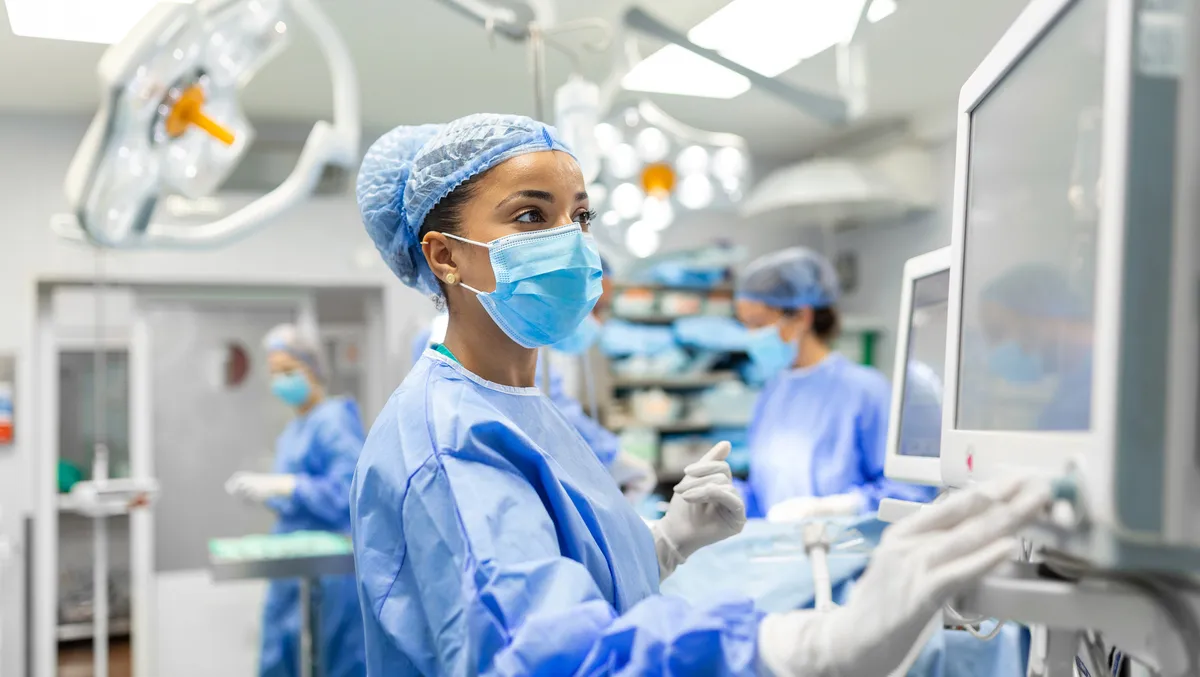 Zscaler & CrowdStrike lead new healthcare cybersecurity alliance
Wed, 20th Sep 2023
By Sean Mitchell, Publisher
In a significant move to bolster cybersecurity in healthcare institutions, Zscaler has joined forces with CrowdStrike and Imprivata to unveil a pioneering zero-trust security solution. This collaboration aims to provide an unprecedented level of protection from devices to the cloud, specifically tailored for medical establishments.
In light of the escalating ransomware attacks targeting healthcare organisations, this integration comes as a timely response to safeguard sensitive patient data and ensure the uninterrupted provision of vital medical services. The partnership promises to deliver "end-to-end threat protection, visibility, and traceability capabilities" that are essential in defending against the growing menace of ransomware attacks on medical institutions.
Dhawal Sharma, Senior Vice President and General Manager at Zscaler emphasised the criticality of this initiative, stating, "Cyberattacks on healthcare organisations are at an all-time high, and protecting patient data is critical to maintaining trust." He further noted that the integrations with Imprivata and CrowdStrike are a significant step towards assisting healthcare organisations in their transition to a zero trust architecture, facilitating workers and technicians with "least privileged access to the healthcare information they need to provide care and maintain the privacy and security of patient data."
The integration with the Imprivata Digital Identity Platform is central to this new solution, offering "multi-user, shared workstation policy enforcement and threat protection for healthcare environments." It enables role-based access control to protect patient data and ensures traceability of user actions on shared workstations, meeting regulatory compliance requirements, including HIPAA and HITECH.
Keith Duemling, Sr. Director of Cybersecurity Technology Protection at Cleveland Clinic, welcomed the development, highlighting the necessity for a "HIPAA-compliant zero trust solution that provides secure access to patient data." He expressed delight at Zscaler's collaboration with Imprivata and CrowdStrike, which enhances their defensive capabilities against ransomware and other advanced cyberattacks.
Mark McArdle, Chief Product & Design Officer at Imprivata, echoed these sentiments, stating that the partnership with Zscaler "strengthens our zero trust ecosystem, and ultimately advances outcomes for both patients and clinicians." Meanwhile, Raj Rajamani, Chief Product Officer of CrowdStrike, emphasised the collective efforts to ensure the confidentiality, integrity, and availability of patient data, reducing the risk of breaches and data exfiltration significantly.
This groundbreaking initiative represents a concerted effort to simplify the adoption of zero trust for IT teams, offering an integrated, end-to-end security solution. It underscores the commitment of Zscaler, CrowdStrike, and Imprivata to safeguarding healthcare organisations from cyber threats, thereby fostering a more secure and resilient healthcare sector.