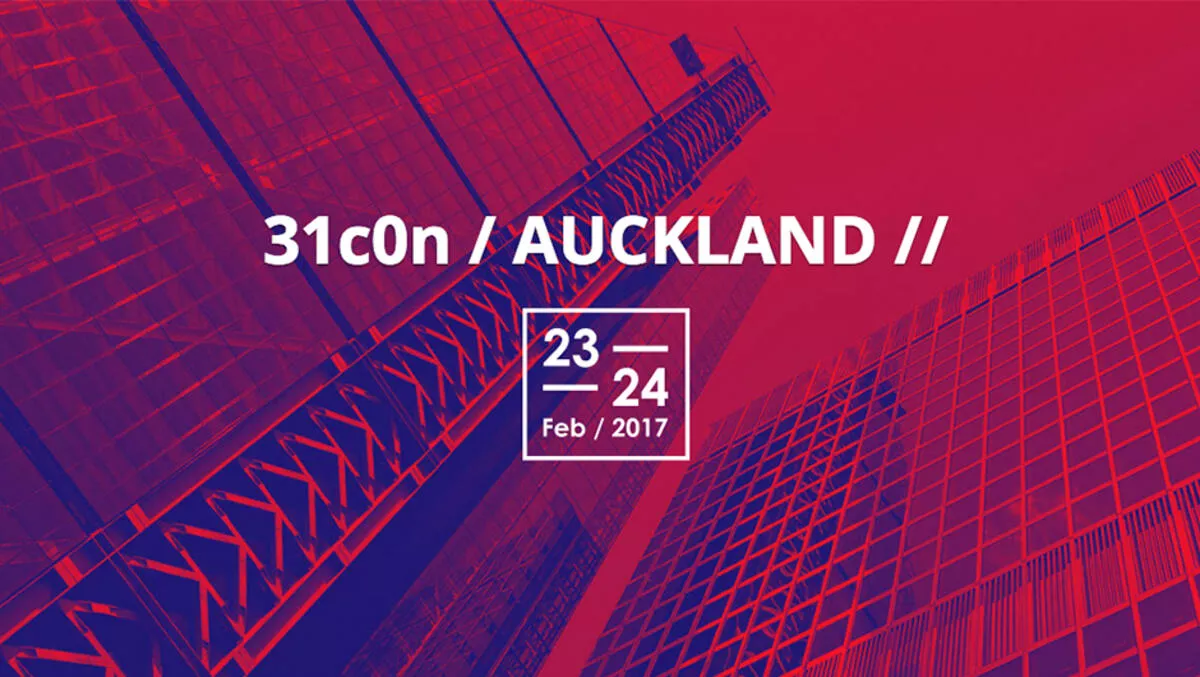 YOU'RE INVITED: 31c0n – NZ's cyber security conference
FYI, this story is more than a year old
Event: Aura Information Security presents 31c0n Date: February 23rd – 24th Venue: Viaduct Event Centre, Auckland
Cyber security. Without a doubt, one of the key topics of our time as more businesses go digital and rely on technology, opening new doors for cyber criminals.
This February, Aura Information Security are hosting 31c0n – a new cyber security event spanning two days aimed specifically at highlighting the ever-present threats facing cyber security practitioners and all businesses in New Zealand.
To date, 12 global and local experts are confirmed to present at the inaugural event to provide CIOs, CISOs and security practitioners with vital information on the latest trends and threats in cyber security. It's also a great opportunity to mix with like-minded individuals and evolve your overall understanding of this dynamic industry.
Aura Information Security general manager, Peter Bailey stresses that now's the time for NZ businesses to take cyber security seriously.
"Business decision makers and security specialists alike will benefit from listening to top cybersecurity experts from all around the world talk about the emerging threats - particularly those that have the potential to damage and hurt their business operations," Bailey says.
"These guys aren't working in hypotheticals, but present issues that exist in the real world.
Bailey says that perhaps the best part of all is that people don't have to leave the Kiwi summer and travel abroad to hear speakers of this calibre – as they so often have to. Click here to see the full list of international and national speakers.
And the name 31cOn? Well, apparently it's a play on the ubiquitous assembly instruction "xor eax, eax" which compiles to opcode "31c0".
Hosted at Auckland's Viaduct Events Centre, the event has just 200 tickets available at $750 + GST for the two-day conference.
Click here for more information or to buy tickets.