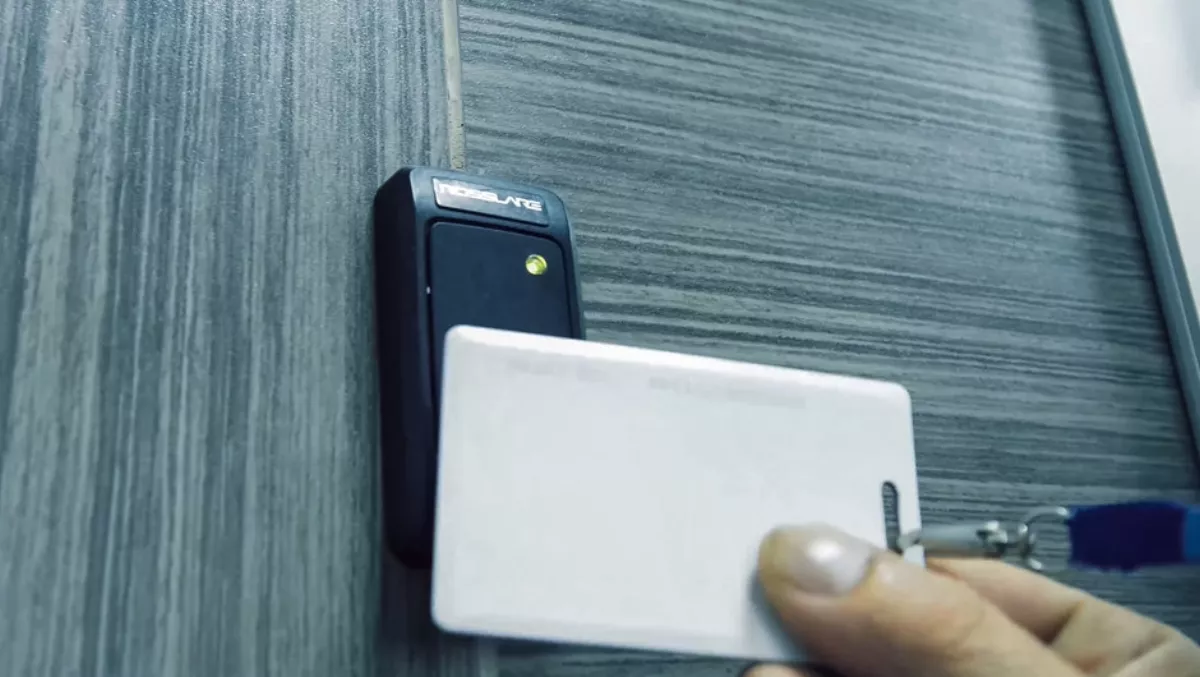 Why it's time to move ID card issuance to the cloud
FYI, this story is more than a year old
One of the key methods of managing identity, access, and physical security organisations today is through the issuance of smart cards.
However, despite advances in smartcard capabilities, many organisations are stuck with legacy iterations of the technology installed when it first adopted the technology.
Many smartcards are still issued from standalone printers tied to a dedicated PC workstation, which creates challenges and unnecessarily bottlenecks the process.
This method is no longer suited to today's fast-paced environment, as expectations of the customer experience get higher and users become more aware of data privacy and want transparency on where and how their data is stored.
Companies are becoming increasingly spread out globally, managing locations and people working in all corners of the world.
The lack of connectivity and visibility for companies to know when an ID card is printed by a networked printer in a remote location is loaded with security risks.
Secure card issues require strong assurances that cards printed for users across the globe are delivered to the intended recipient.
The cloud is here - use it
Furthermore, with the adoption of cloud technology, card issuers should be able to take advantage of the flexibility and convenience this affords them instead of being shackled to siloed printers and computers.
Instead, they should be able to use any internet-connected device such as desktop PCs, laptops, tablets, or mobile phones to issue an ID card or connect to hardware.
The constant connectivity of the cloud also provides access to always automated and continuous software updates, giving issuers the ability to have centralised integrated functionality, visibility, and support to simplify the management and delivery of ID cards.
Securing digital information
As cybercrime activity continues to rise, both organisations and consumers are becoming increasingly aware of the risks and consequences of storing sensitive, personally identifiable information in unsecured locations.
As governments pass legislation to govern the use and storage of this data, organisations collecting it need to ensure they're being compliant in terms of ensuring both the privacy and the safety of users' personal information.
Streamlining operations
Hardware, software, and services work better when they are designed to work together.
Card issuance solutions such as card printers, embedded encoders, and card software are designed and built as holistic integrated systems—with the needs of users in mind—provide convenience, peace of mind, and quality results.
A patchwork of products and services can be unpredictable and costly when considering the customisation, updates, upgrades and other peripheral tools required for expected quality outcomes, and cause different departments to unnecessarily bottleneck one another.
ID card issuance technology has come along way from when it was first introduced, but it doesn't have to stay that way.
A cloud-based end-to-end solution that simplifies and streamlines the issuance of ID cards and credentials like HID FARGO Connect allows card issuers to issue ID cards from anywhere, from any device, via a web interface in a trusted environment.
This gives issuers an unprecedented amount of flexibility, visibility, and control into the issuance process and empowers them to have high compliance standards in the protection and privacy of sensitive information.
With real-time visibility into consumable levels and maintenance diagnostics, supplies can be replenished when they run out, and printer issues are immediately reported — and a breeze to troubleshoot.
This visibility also extends to remote issuance; when cards are being printed to remote sites around the world, the issuer receives verification and assurance that the card has been printed to the appropriate cardholder.
With state-of-the-art encryption and data storage management, the platform meets the most stringent federal and financial requirements for data protection.
HID FARGO Connect also drastically lowers the total cost of ownership of ID card printing by eliminating the need for management of installed software and other IT resources.
Find out more on why ID card issuance is better in the cloud in this whitepaper.