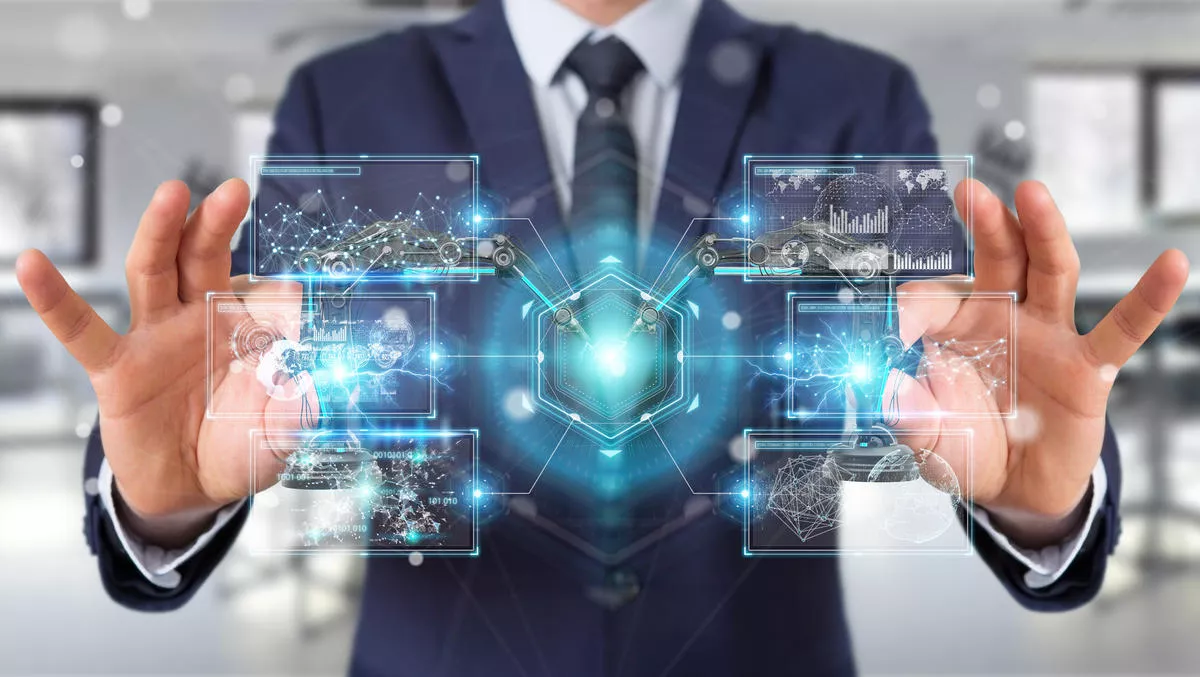 What is the future of SD-WAN security? integration
FYI, this story is more than a year old
Software-defined wide area networking (SD-WAN) needs to be integrated into the security platform in order for an enterprise to adequately secure operations, according to Wavelink, a Fortinet distributor.
According to the company, SD-WAN adoption is accelerating at a rapid pace, and in order to mitigate threats companies should be considering the technology as part of a whole instead of a standalone application.
One option is for businesses to adopt a security-driven networking model that demands SD-WAN is integrated into the security platform.
According to Wavelink, by making security an integrated function of every innovation or expansion project, organisations can ensure that security measures perform as an integral part of the network.
As a result, IT teams can keep up with security as the attack surface continues to expand. The company states that SD-WAN is, by design, suited to be integrated into a strong security fabric.
The reverse process, that is integrating security into SD-WAN solutions, is problematic and can slow down the performance of the SD-WAN solution, which runs directly counter to the purpose of SD-WAN, Wavelink states.
The company recommends that SD-WAN should be added to security platforms, eliminating appliances that need to be deployed at the edge and fully integrating the functionality and benefits of SD-WAN into the security platform.
This approach can eliminate the gaps that can occur when security is overlaid onto SD-WAN as an afterthought, Wavelink states.
According to the company, organisations are increasingly choosing to implement comprehensive security platforms instead of various point solutions to gain a more seamless and effective security posture.
This means businesses are making essential functions part of a single system, and SD-WAN becomes part of the security platform in the same way as anti-virus and intrusion prevention systems.
Wavelink managing director Ilan Rubin says, "To keep up with the constantly evolving threat landscape, organisations need to put security at the heart of their networking models. Expanding attack surfaces, digital innovation, and increasing risk mean that organisations will be dangerously exposed if they don't.
"SD-WAN is exploding as a way for organisations to speed up and simplify their connectivity for remote workers and branch offices; however, this also creates risk as cybercriminals use that functionality to attack the organisation.
"Putting SD-WAN inside the security platform is necessary to address this risk and provide an elegant and agile solution."
Rubin says, "SD-WAN will perform best when it's integrated into a truly integrated security platform, not just a collection of point solutions welded together. A security fabric is built from the ground up to operate as a single, unified system; this is where SD-WAN can thrive as a secure solution as long as it's also built from the ground up to operate as part of that system.
"This can offer significant benefits in terms of the security of the SD-WAN system operating in tandem with the network. While SD-WAN is still a relatively new technology, it makes sense to start the convergence process sooner rather than later to avoid potential security risks and deliver a better user experience and simplify operations."
Related stories
Top stories