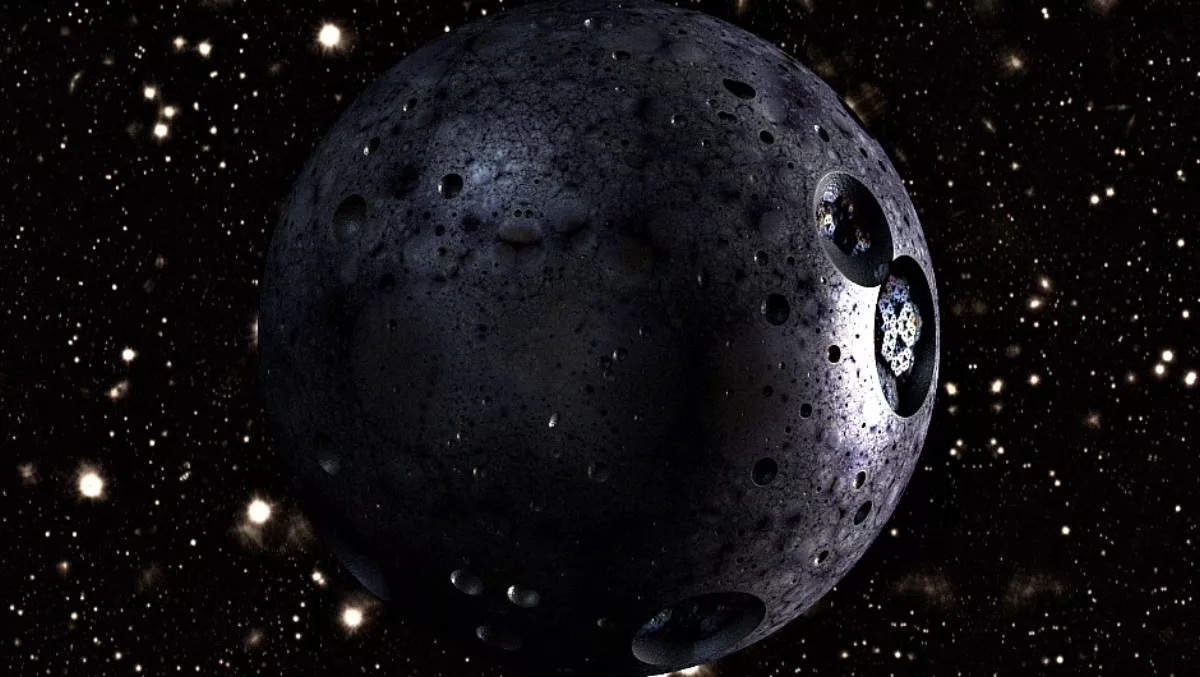 What does a child genius and dance music have in common? Cyber security, of course
Fri, 5th Feb 2016
FYI, this story is more than a year old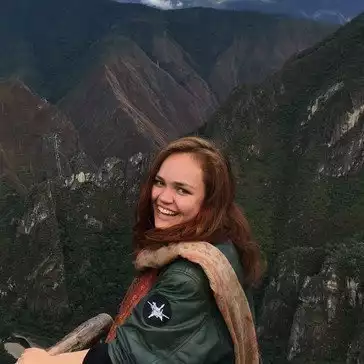 By Catherine Knowles, Journalist
This is not your average cyber security story. What starts with a child genius who hacked NASA at the age of 13 ends knee-deep in the world of electronic dance music.
Walter O'Brien, Scorpion Computer Services founder and CEO, is looking to change the way we interact with our computer systems and cyber security, and he's doing it in a very unconventional way.
The fourth smartest person in the world
Born in an Irish village, O'Brien had an affinity with computers from a young age and an intelligence beyond his years - he's rumoured to have an IQ of 197, which would make him the fourth smartest person in the world.
At the humble age of 13, he established Scorpion to provide international security services, and went on to advise the biggest military and government organisations in the world, solve increasingly complex problems with a team of geniuses, inspire a hit CBS TV show, and now, meld the worlds of cyber security and electronic dance music to help people understand increasingly complex systems.
The current cyber security landscape
There's no doubt about it, cyber crime is rapidly evolving and proliferating around the world. Now, it's not about if you get hacked but when.
According to O'Brien, hacking is no longer about a rogue individual trying to make a dollar or two; it's become an organised crime.
Hackers are getting smarter, quicker and experiencing success on a bigger scale. According to Norton by Symantec, last year alone 594 million people worldwide were victims of online crime.
Furthermore, according to a report released in October 2015 by HP and Ponemon Institue of Cyber Crime, hacking attacks cost the average firm $7.7 million a year, and US firms an average of $15.4 million. And that's not to mention the loss of customer safety and reputation.
O'Brien says, "Hacking, and especially ransomware, will escalate as a weapon of choice for criminals, terrorists and governments [in 2016].
He says the development of automation will allow hackers to feed a list of stolen emails into an engine to wreak havoc on millions of people.
Despite this, consumers and businesses continue to believe they won't be a target and that concerns are overblown. They think they'll recover with a backup, and that IT personnel have it covered, O'Brien says.
"Everybody is talking about it, but almost no one is doing anything about it," he says.
Artificial intelligence meets cyber security
Not satisfied with what's available on the market, O'Brien and his team at Scorpion have come up with their own solution.
ScenSen, short for scenario generator, is a tool that utilises artificial intelligence and has broad applications. It generates all possible scenarios for any given situation at a very high speed and eliminates issues such as damage, downtime or misinformation, including memory exceptions, memory leaks, crashes and failed installations.
According to Scorpion, human error in working professionals averages 3%, while ScenSen ensures 99.999% uptime.
Currently, the software is used in aerospace and defence industries, financial services, energy and utility companies, and by the US Navy, Air Force and Fortune 500 organisations.
Okay, but who really understands cyber security?
O'Brien says many people don't understand the complexity of ScenSen, cyber security in general, and often don't have a perception of their business systems in the first place.
"Most people - even computer scientists - have trouble visualising in detail how a complex system of systems operates.
"Even more difficult is to think of all possible potential hacker entry points to data that flows through this system of systems, which is many lines of code in multiple languages flowing through layers of networks, interfaces, APIs, and firewalls into various databases on different machine hardware in various locations," he says.
Recognising this, O'Brien sought to find a solution that would help people see cyber security how he does. And where did he find his inspiration? Electronic dance music (EDM).
EDM music videos work by using the digital music as input variables to make the graphics 'dance' and react to the music, creating a synchronised experience, O'Brien says.
He had the idea to 'plug-in' Scorpion's cyber development tools, such as ScenSen, into the video engines to 'see' or visualise cyber space.
Say hello to the EDM team
Wellington born Alex Curson is a VJ and specialist in EDM videos. More recently he founded EDMTV, the first global EDM Television Network.
Curson began making videos when he was 12 years old, starting by experimenting with video game engines. Flash forward to 2009 and he was VJing live shows using a range of software and hardware to create visualisations of the dance music.
He then went on to create software that entered data from music into algorithms automatically, creating 3D imagery for his live VJ shows. However, with everyhaving to render separately meant it took around 30-45 'tedious' minutes per frame. With 30 frames needed per second, it took several hours to create one second of video.
Enter Keith Lostracco. Thanks to the wonders of the worldwide web, Curson happened upon Lostracco, a Canadian native and an artist working at events and nightclubs with a background in audio and visual engineering.
When Curson came across him, Lostracco was creating exactly the kind of imagery Curson was after.
Lostracco first became proficient in CG programing and then moved to realtime video creation, using a multitude of software and creating his own tools, as well as a live audio-visual act named Trypta.
A year after meeting online, Curson and Lostracco completed a video for a song called 'New Moon Same Dark' by Pretty Lights using Lostracco's FragTool.
Describing the video, Curson says, "In a nutshell, you wear a virtual reality headset and fly through a 3D mathematical representation of the moon. Different components of the music manipulate the world around you in full 360 degrees.
Taking cyber security to new heights
Last year, O'Brien approached Curson with his idea to visualise cyber security.
"I realised that if I could use visual analogies such as planets, pipelines, water streams and clouds I could eventually allow anyone to 'see' cyber space.
"And if that person were wearing a virtual reality wearable device, such as Oculus Rift, then she could 'fly' around in cyberspace using colours and sound to find problems, abnormalities, and hacking attempts in real time," says O'Brien.
Curson says he was 'extremely interested' in ScenSen, particularly its debugging software, ability to find loop holes in processes, and real world application.
"Already, thousands of lives have been saved, from preventing plane crashes to predicting terrorist attacks. It has also been proposed as a solution to blocking cyber attacks on the US Government," he says.
Curson and O'Brien, along with Lostracco, collaborated on designing a new engine to visualise ScenSen using the FragTool plugin.
The prototype demonstration of the EDM visualisation shows cyber security and artificial intelligence as a universe, with a company's systems appearing as planets and loopholes appearing as blemishes and craters.
Why planets? Because the universe is the only limitless analogy humans understand, O'Brien says.
Using this visualisation, an IT professional can 'fly' through the world, observing different shapes, bumps and colours to identify issues. If he sees anything out of the ordinary he'll be able to raise the alarm and effectively prevent disasters.
For instance, if the email server system or 'planet' has a number of craters in it and is amber in colour, the IT pro knows instantly it has weak security and is under load.
In order to create the universe, an artificial intelligence system observes the company's systems and day-to-day activities for three months, identifying what is 'normal' and establishing certain rules.
While the central brain of the AI system creates the master rules, the user can also write their own and change them as necessary.
O'Brien says this sort of system is currently being considered by various organisations, particularly those in government.
With a starting price of $250,000 (although this varies a lot, depending on the individual organisation and the state of their systems), it's not for your average Joe.
If O'Brien is onto something, however, visualisations and 3D worlds might become our main mode of insight into the increasingly complex world of artificial intelligence, computer systems and cyber security.