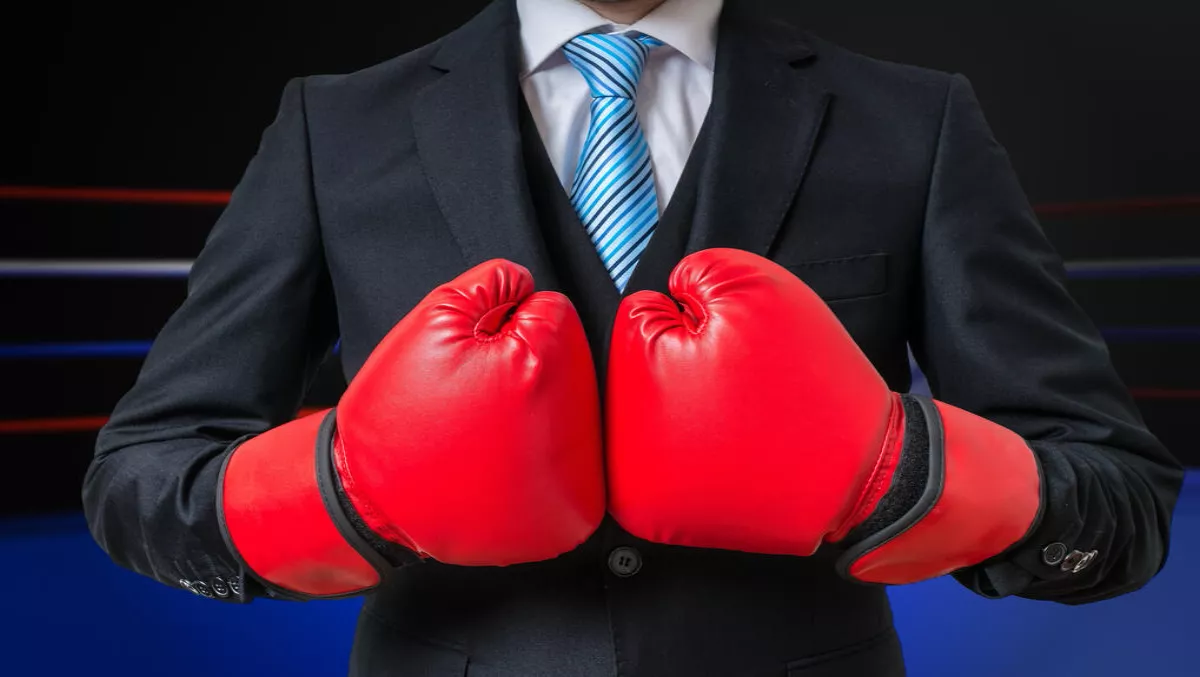 US Govt & Kaspersky in dispute over cyberespionage claims
FYI, this story is more than a year old
US Government agencies have fewer than 90 days to remove all traces of Kaspersky products on their systems after an order from the Department of Homeland Security (DHS) – but Kaspersky says the move is 'disappointing' and the accusations are 'completely unfounded'.
The fiasco comes after DHS suspected a link between Kaspersky officials and Russian intelligence that could potentially put US national security at risk.
Acting Secretary of Homeland Security Elaine Duke issued the Binding Operational Directive last week, which says that all Federal Executive Branch departments and agencies must take action over direct or indirect ties to AO Kaspersky Lab or related companies.
"The BOD calls on departments and agencies to identify any use or presence of Kaspersky products on their information systems in the next 30 days, to develop detailed plans to remove and discontinue present and future use of the products in the next 60 days, and at 90 days from the date of this directive, unless directed otherwise by DHS based on new information, to begin to implement the agency plans to discontinue use and remove the products from information systems," a statement from DHS says.
DHS also believes that because Kaspersky products provide broad access to files and elevated privileges, attackers could take advantage of these.
It claims that Kaspersky's ties with Russian government agencies allow Russian law to request assistance from Kaspersky and to intercept communications across Russian Networks.
"The risk that the Russian government, whether acting on its own or in collaboration with Kaspersky, could capitalize on access provided by Kaspersky products to compromise federal information and information systems directly implicates U.S. national security," the DHS statement continues.
However, Kaspersky has hit back saying there is no credible evidence to suggest it has unethical ties with any government or any duty to follow Russian regulations.
"In addition, more than 85 percent of its revenue comes from outside of Russia, which further demonstrates that working inappropriately with any government would be detrimental to the company's bottom line," a statement from Kaspersky Lab says.
The company also says the accusations ignore Kaspersky's 20-year history in security and its 'highest ethical business practices'.
"Given that Kaspersky Lab doesn't have inappropriate ties with any government, the company is disappointed with the decision by the U.S. Department of Homeland Security (DHS), and we will use this opportunity to provide additional information to the agency in order to confirm that these allegations are completely unfounded. No credible evidence has been presented publicly by anyone or any organization as the accusations are based on false allegations and inaccurate assumptions, including the claims about Russian regulations and policies impacting the company," comments Eugene Kaspersky.
Kaspersky explains that the Russian laws and policies are applicable to internet service providers and telecom companies – not Kaspersky. This is because the company does not provide communication services.
"Kaspersky Lab has never helped, nor will help, any government in the world with its cyberespionage or offensive cyber efforts, and it's disconcerting that a private company can be considered guilty until proven innocent, due to geopolitical issues. The company looks forward to working with DHS, as Kaspersky Lab ardently believes a deeper examination of the company will substantiate that these allegations are without merit," Kaspersky Lab continues.
The company notes that its traffic and information is protected with encryption, certificates and other legal requirements.
The DHS says that in this case the threat involves a Russian-owned company, but could be applied to any company that presents a security risk.