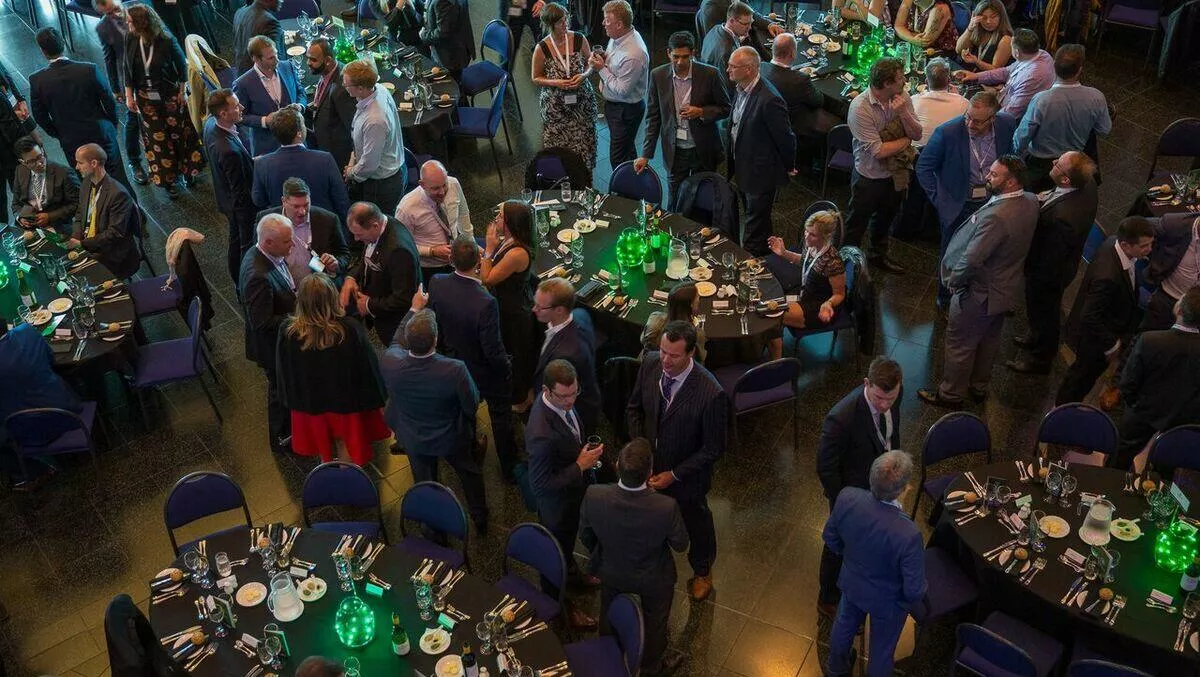 Time to nominate NZ's top security talent as entries open for 2021 iSANZ Awards
FYI, this story is more than a year old
Entries are now open for the 2021 iSANZ Awards, which will recognise the standout achievements of New Zealand's cyber and information security communities.
iSANZ chair Kendra Ross says that COVID-19 and high-profile cyber attacks have contributed to a tough year for New Zealand businesses.
"Now, more than ever, is the time to recognise the focus, dedication and commitment of New Zealand's information security and cyber security communities," says Ross.
"After a year of challenge and change, we look forward to seeing the iSANZ entries and celebrating excellence in information security on the national stage.
Because the event was cancelled last year due to COVID-19, entries in the 2021 iSANZ Awards can be made for information security initiatives completed in either 2019/20 or 2020/21.
There are six award categories:

Best Security Project or Security Awareness Initiative - open to organisations who have successfully implemented an InfoSec security project or awareness initiative.

Best Security Professional - open to senior security leaders holding full or part time positions as CISO, security manager, or similar security leadership position.

Best Start-Up or New Business - open to new information security or cybersecurity businesses founded in New Zealand and which have been operating for no more than five years.

Best Security Company of the Year - open to security companies with superior security products or solutions that help customers tackle today's most pressing InfoSec challenges.

Best NZ Security Product or Service - open to New Zealand companies who have an 'in service' security service or product.

Up-and-Coming Cyber Security Star - open to all individuals who are a newcomer to the world of cyber or information security in New Zealand with fewer than three years experience and who have made a positive and impressive impact on our community.
Entries are open until Thursday, 30 September, and the awards will be held at a gala dinner at Te Papa in Wellington on the evening of Sunday, 14 November.
The judging panel includes GCSB director information assurance and cyber security, Lisa Fong; Auckland University computer scientist, Peter Gutmann; Microsoft NZ national technology officer, Russell Craig; Genesis Energy group manager government and regulatory affairs, Catherine Soper; InternetNZ chief security officer, Sam Sergeant; Ministry of Social Development information sharing and privacy manager, Katrine Evans; EY cyber partner, Adrian van Hest, Trade Me head of security, Kate Pearce; Heartland Bank head of information security, Chris Hails; P1 Security founder and CEO, Philippe Langlois; Redshield technical advisory board member, Jacob Torred; and Consumer NZ chief executive, Jon Duffy.
Go here for more information, go to www.isanz.org.nz. To nominate a person, email nominations@isanz.org.nz.