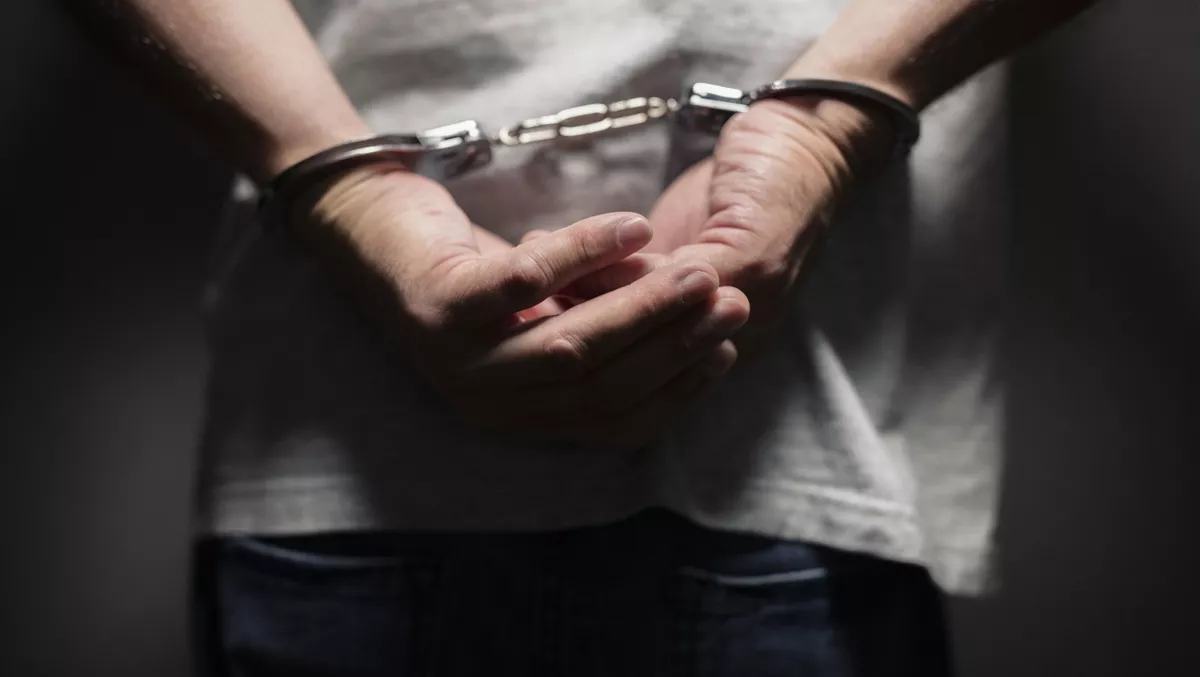 The ups and downs and runarounds of catching cybercriminals in NZ
FYI, this story is more than a year old
Cybercrimes have been well-documented in recent years, and perhaps the most obvious are high profile cases like the Waikato DHB and the New Zealand stock exchange.
But scams involving everyday people are having a significant impact too.
The most recent cycles of the Ministry of Justice New Zealand Crime and Victims Survey (between 2018 and 2020) have cybercrime as one of three new offence types in its data collection.
It found there were nearly 330,000 cases of cybercrime over those three years, and within the last 12 months, there have been more victims of fraud and cybercrime than interpersonal violence.
So just how many of the perpetrators are actually caught?
The police say the answer to that isn't quite so simple.
Stu Mills is the national manager of interception and operations, and he says cybercrime is a big umbrella and has a massive range. He says how people define it affects how many are counted and, ultimately, how many offenders are apprehended.
"You go from your ransomware right up to the Waikato DHB and seeing the kind of impact that had from providing a health service to a large population, to a low level scam where people give away a small amount of money," he says.
"That also links into your use of electronic devices through child exploitation and grooming of young children and teenagers.
Mills says law enforcement worldwide is currently focused on ransomware attacks. CERT's latest cybersecurity insights report found that ransomware reports increased by 31% from the fourth quarter last year to the first quarter of this year, though phishing emails are still the most reported category.
Proactively released data by the police reveals that there have been more than 12,000 offences that resulted in court action under the category of fraud and deception in the last five years. That's not separated into different further categories like cybercrime, though, so its use is a bit limited.
When asked about prosecutions directly related to cybercrime, Mills admits the police do need to improve how they collect this kind of data.
"Obviously we've got one police service, which is fantastic but we are a large organisation," he says.
"We need to make sure our recording and processes allow us to answer these questions, where we currently can't give as good answers.
Mills says the police are doing work to enhance their internal processes.
The difficulty of global criminals
Outside of the police's control, however, is that a lot of cybercrime originates from overseas.
"If it's a cyber attack it's more likely that it doesn't come from within New Zealand," says Mills.
When multiple countries are involved, then there are things like deciding what jurisdiction the crime should be prosecuted under and even just being aware of who is undertaking investigative work in the first place.
"These are borderless crimes so it makes a big difference to have the global connections that we have," he says.
Mills says the New Zealand police are connected to the Interpol Cyber Network, and it utilises its police liaison network around the world. He says there have been some success stories, particularly partnering with overseas agencies around cyberattacks.
"I can't go into details but we do have success in disrupting and preventing these on occasion if we get the information early," he says.
So too in the area of child exploitation. In April this year, a retired academic escaped conviction in the Nelson District Court after sending sexual material to someone who he thought was a minor but who was instead a police decoy. The New Zealand police set up the sting after being tipped off by an online crime prevention authority in the UK.
That's not to say local surveillance units haven't made their own busts too.
Last year, the Online Child Exploitation Across New Zealand (OCEANZ) team investigated a New Zealand offender who was a part of an organised criminal group targeting young people online to provide objectionable (self-generated) material.
The suspects worked as a group to successfully blackmail multiple victims worldwide. In one case, this led to the suicide of one of the victims. The police say the New Zealand offender is still before the courts on this matter.
The serious and organised crime team, which investigates the illegitimate sale and purchase of firearms, property offending and drug offending, both on the dark and clear net, has also made some breakthroughs. The police say investigations targeting a vendor on a New Zealand based darknet marketplace resulted in the vendor being identified, the warrant executed, and the vendor's operation terminated. The offender was charged under the Misuse of Drugs Act and the Medicines Act and sentenced to imprisonment.
There have also been investigations leading to the prosecution of offenders attempting to possess a firearm on the darknet unlawfully.
"If we're able to prosecute we will…but quite often there are impediments to that," says Mills.
"It's reporting, the timeliness of the reporting and also the timeliness as to how we investigate.
Reporting cybercrimes
The Ministry of Justice New Zealand Crime and Victims Survey found that only 7% of fraud and cybercrime victims made a report to the police. This is overwhelming low compared to motor vehicle thefts which had the highest likelihood of being reported to the police at 89%. Even just from the reporting of the crime itself, one can see catching cybercriminals is extremely difficult.
"There's no guarantee that we're (the police) going to be able to achieve the desired result, which is holding the offender to account and recovering the victim's losses," says Mills.
"However there are other ways for victims to get their money back as well, if it's through a bank type scam and the bank's released the money there are various ways. But if we don't know what's happening we can't actually do anything about it.
Mills says even if cybercriminals have only taken small amounts of cash, victims should still report it.
"Quite often these individuals and groups focus on small amounts so they don't become a big issue, but if you multiply small amounts by an awful lot then they become very profitable," he says.
For some victims, it is the embarrassment that holds them back. For others, especially when it comes to ransomware, victims think it's easier to just pay off the cybercriminals.
"Quite often people believe that if they pay the ransom then they'll get all the information back," says Mills.
"But one of the trends is that the ransomware attackers will give them some information back but then demand more money for more intonation and its ongoing.
Mills says the best course of action for cyber victims is to secure the rest of their information and then report it. But where people should report to is currently also a part of the problem.
At the moment, reports can be made to the police, the Computer Emergency Response Team (CERT NZ) and Netsafe.
"Work is being done in this area but ensuring that if a member of the public reports something, they don't have to report it to two or three different places, they report it to one place and it's shared across those NGOs and government agencies," says Mills.
That's what is happening in Australia. In March, the Australian government pumped AUD$89 million to establish the Joint Policing Cybercrime Coordination Centre (JPC3), based in the AFP's New South Wales headquarters.
"The state and federal law enforcement agencies - when they get a report they have to feed it to all one place, it's all triaged and then your trends and common links are identified," says Mills.
"New Zealand is in that process of putting in the appropriate measures, there's obviously a lot of work to be done.
Mills says cyber policy officers in the Department of the Prime Minister and Cabinet are currently working on enhancing New Zealand's response.
"This is an ongoing, increasing crime trend that is not going away"
Mills believes COVID-19 and the resulting lockdowns had a significant impact on cybercrime.
"The world was shut down so the world was in a situation where people have a lot of time on their hands," he says.
"You've got the offending groups or people or individuals who are trying to benefit from scams and then you've got people who've got time on their hands and they're putting themselves at risk through different apps.
But Mills says the end of the pandemic, whenever that may be, won't spell the end for cybercriminals.
"This is an ongoing, increasing crime trend that is not going away."