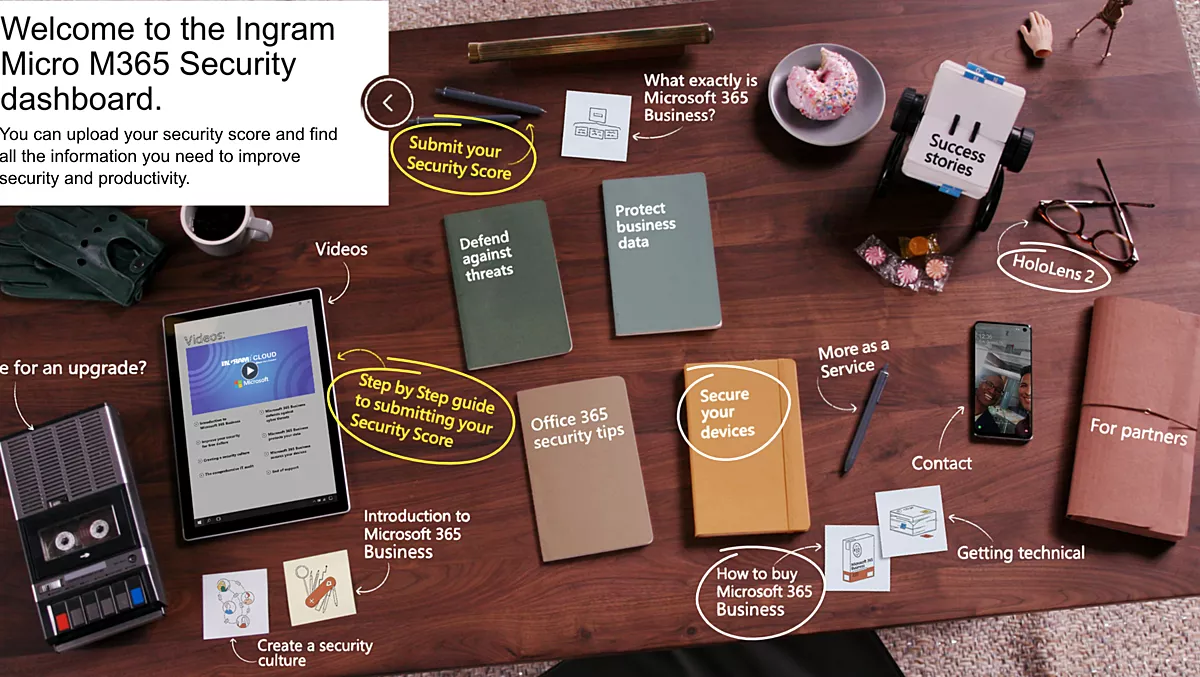 Submit your security score and be in to win a $50 Bonfire Card*
FYI, this story is more than a year old
Microsoft 365 Business Premium secures personal data and provides threat protection, as well as device management features to help you protect your customers from online threats and unauthorised access.
To be even more secure, you can leverage the Microsoft Secure Score to measure and assess the state of your customers' security posture:
Report on the current state of an organisation's security posture across identity, devices, information, apps, and infrastructure
Improve their security posture by providing discoverability, visibility, guidance, and control
Compare with benchmarks and establish key performance indicators

How it works
You are given points for configuring recommended security features, performing security-related tasks (such as viewing reports), or addressing the improvement action with a third-party application or software.
Some improvement actions only give points when fully completed, and some give partial points if they are completed for some devices or users.
Products included in Secure Score
Currently there are recommendations for Office 365 (including SharePoint Online, Exchange Online, OneDrive for Business, Microsoft Information Protection), Azure AD, and Cloud App Security.
Recommendations for other security products, like Azure ATP and Microsoft Defender ATP, are coming soon.
The recommendations will not cover all the attack surfaces associated with each product, but they are a good baseline.
You can also mark the improvement actions as covered by a third party.
How improvement actions are scored
Most are scored in a binary fashion — if you implement the improvement action, like create a new policy or turn on a specific setting, you get 100% of the points.
For other improvement actions, points are given as a percentage of the total configuration.
Submit your score and be in the draw
The Ingram Micro Cloud team are currently running a promo*, watch the video to find out more or follow these easy steps below and receive a $50 Bonfire voucher* for doing so! (*T's - C's apply for these, see here for more info.)
Go to this website, sign in with your Office 365 global admin credentials and receive your secure score.
Take a screenshot and submit it here.
Once submitted Ingram Micro Cloud will give you a call to help you identify how to improve your score with Microsoft 365 Business Premium.
Also, upload your customers' scores so our team can help you identify their gaps and improve their scores.
To get more information on Microsoft 365 Business Premium and how to secure your IT environment you can find it all here, or to book one-on-one time with the Ingram Micro Cloud team, email us at nz-imcloud@ingrammicro.com.