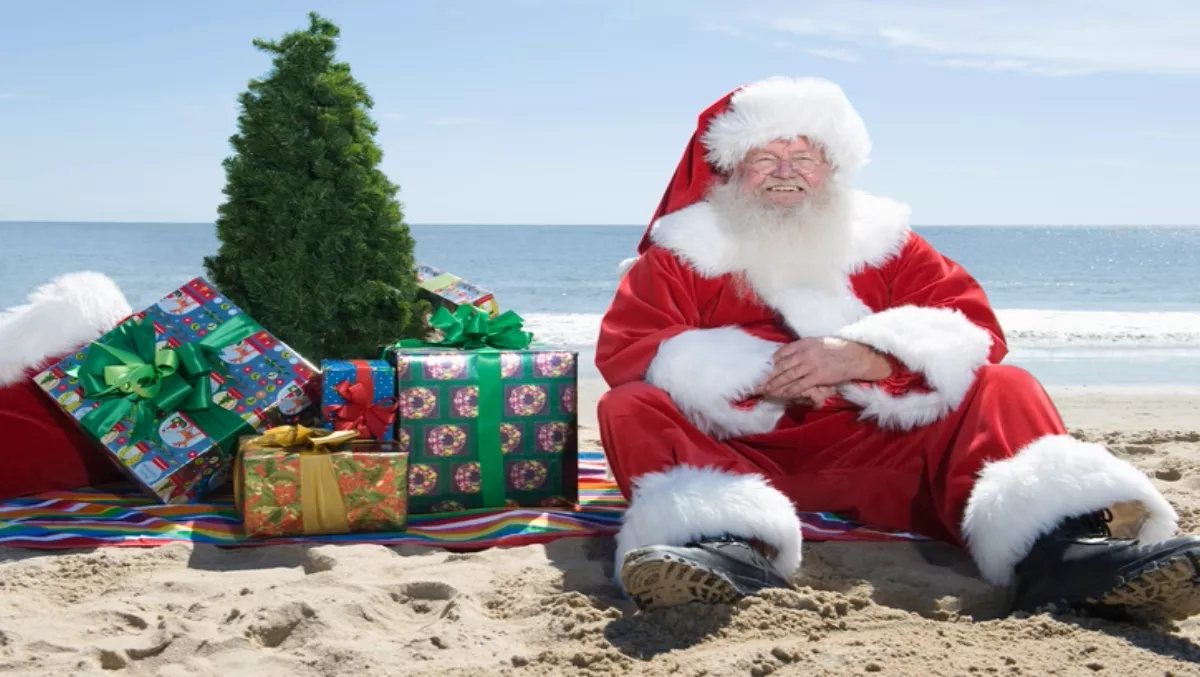 As the silly season approaches, ransomware attacks spike
FYI, this story is more than a year old
While most people are gearing up to relax during the upcoming silly season, hackers and cybercriminals are buckling down to take advantage of the sheer amount of digital traffic that booms before Christmas.
That's according to Aura Information Security, cybersecurity consultancy based in Australia and New Zealand. The company offers an unprecedented range of services and level of support for governments and corporates, globally.
Recently, Aura conducted research into the rising cybercrime statistics in the lead up to Christmas, where thousands of consumers will be turning to online stores to purchase gifts for their friends and family.
The organisation has found that over the past year, there's been a rise in extortion and ransomware traffic.
In fact, 2015 was a record year with 100 new ransomware families discovered. Unfortunately, it's not just blue chip businesses and banks that are targets; according to Aura, over the coming months it is more likely online retailers will be targeted too.
With an increase in people making transactions online in the lead-up to Christmas, Aura highlights the fact that this means a lot more credit card (and other personal information) is out there and vulnerable to attack.
So, for businesses that make transactions online and take credit card payments, the cyber security organisation puts emphasis on the fact that they need to make sure your security is up to scratch.
Aura identifies three ways businesses can ensure safe transactions:
Have a plan - be familiar with your website, support systems, network, and compliance requirements to determine the organisation's current security stance.
Get ready - once you understand your security stance, like most businesses you'll need to take some action and make changes such as a specific penetration test of your website to understand how a real hacker might go about compromising your website.
Be prepared - assuming you will not get attacked or breached is a false assumption. If an attack or breach does happen, what would you do and how should you react? Most businesses have not even thought about this and have no plan in place.
Hackers have a plan, so maybe businesses should too.
Related stories
Top stories