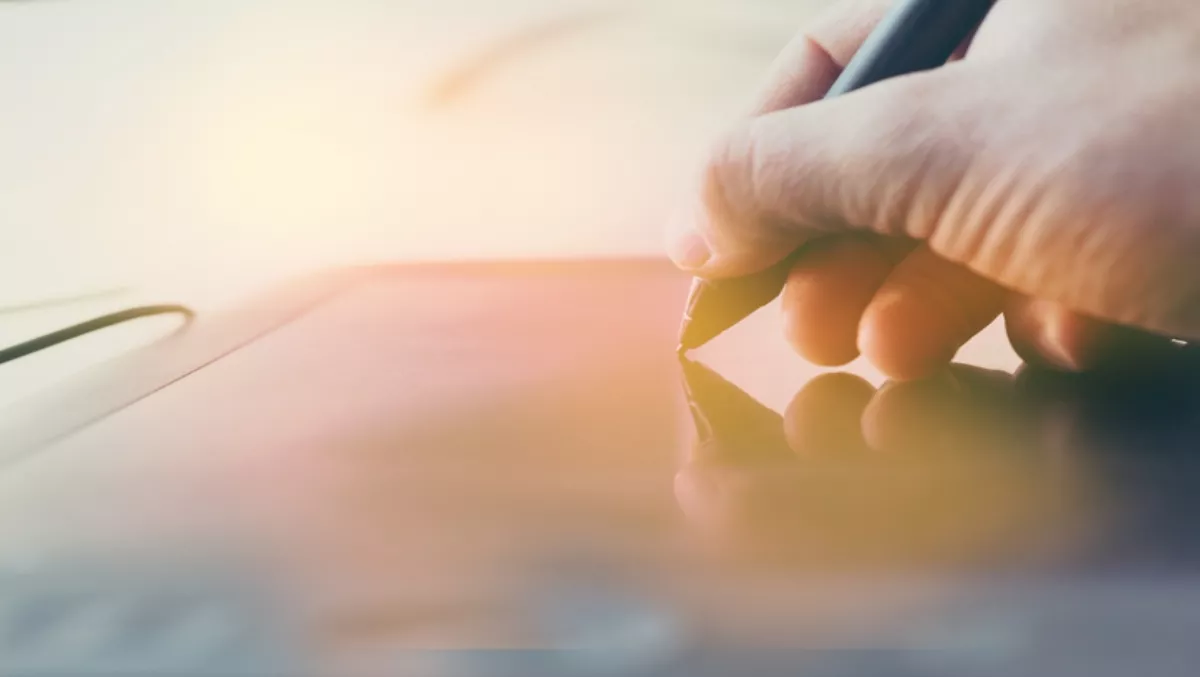 Secured Signing and LawHawk take secure document signing to NZ law industry
FYI, this story is more than a year old
New Zealand tech businesses LawHawk and Secured Signing are taking secure document signatures to the law industry, thanks to a partnership that created an integrated way to fuse document automation and secure signatures.
The two companies built a Secure Signing integration which can be inserted into any of LawHawk's automated document templates.
The Secure Signing integration includes what the companies call 'smart tags', which are formatted text pieces that include additional security features such as verification, two-factor authentication, alerts and managing multiple signatories and documents.
"When I first saw how the Secured Signing system works, I could tell it was a natural fit for our document automation system and something I wanted to start using. We have now built a Secured Signing integration which we can drop into any of our automated document templates so that users can automatically create Secured Signing Smart Tags," explains LawHawk managing director Gene Turner.
Law firms often faced issues when trying to authenticate signed documents.
Those issues included figuring out if the document was changed after it was signed, or who signed the document in the first place – especially in the case of illegible signatures with no other information.
"The benefit of using digital signatures by legal professionals is that it adds security and certainty. It is a fast and convenient way to get documents signed and the cost of digital signing is small relative to the benefits it delivers," comments Secured Signing managing director Mike Eyal.
In addition to two-factor authentication that uses mobile phone codes as part of the authentication process, professionals can add minimum time periods for reviewing the document and force-scrolling to the bottom to accept it.
"Lawyers often pass these risks onto their clients by adding assumptions to legal opinions on these matters," a statement from both companies says.
Users are also to sign documents across any mobile device.
Law firms can go as far as requiring processes in which a signatory must record a video of themselves, thus proving proof that a certain person signed a document.
Secured Signing believes this is a more sophisticated use of biometrics than fingerprint and image-based methods.
"Our primary goal for Secured Signing is to make it quick and simple for the document signer while delivering the most secure, authentic and reliable outcome for the document owner," Eyal comments.
"Video confirmation does exactly that, taking just a few seconds for the signer while giving the document owner a signed document that cannot be reasonably challenged."
Related stories
Top stories