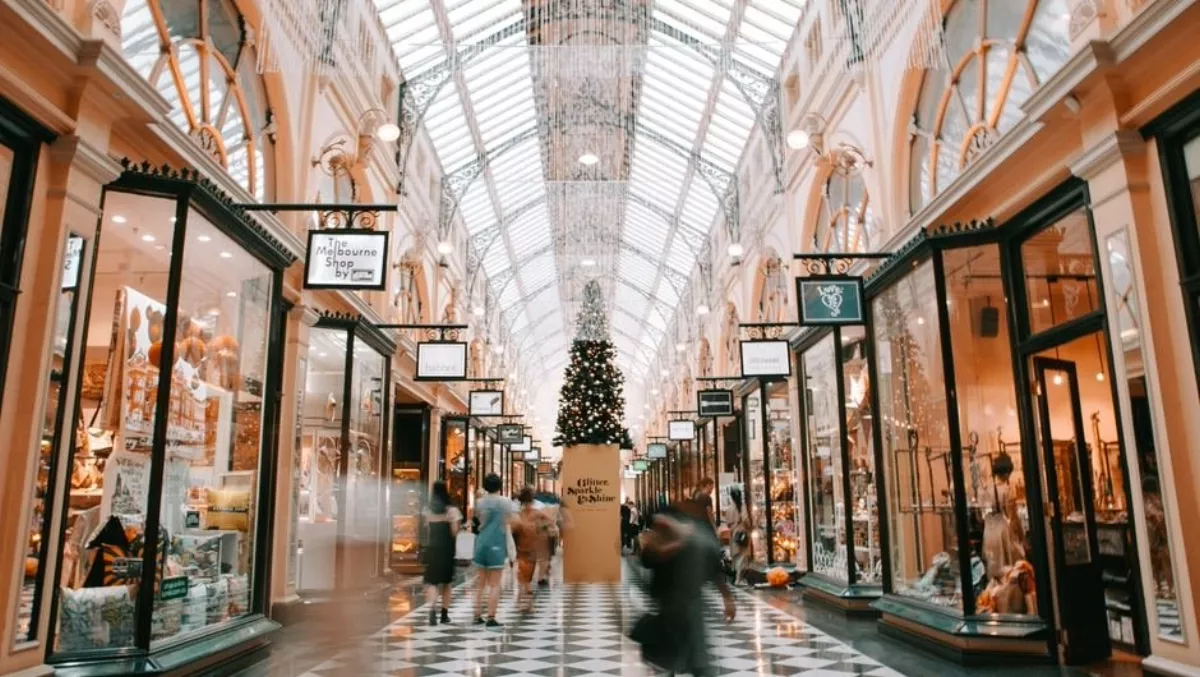 Retail industry delaying digital transformation out of security concerns – Microsoft
FYI, this story is more than a year old
A Frost & Sullivan study commissioned by Microsoft uncovered that fear of cyber attacks has led to three in five retailers putting digital transformation on hold.
This is putting them at risk of falling behind the competition.
While significant losses can result from cyber attacks, the benefits of digital transformation far outweigh the risks, according to Microsoft New Zealand.
The retail environment is becoming ever more centred on technology, with customers expected to interact with around 150 different sensor-enabled devices by next year.
These include digital displays that use facial recognition to provide personalised offers or enable automatic payment and smart kiosks where customers can search for products instore or scan barcodes for pricing information.
Meanwhile, 46% of all customers already use retail mobile apps on a daily basis.
According to the study, more than half (56%) of the retail organisations surveyed had either experienced a security incident (27%) or were not sure if they had had a security incident as they hadn't checked (29%).
A cyber attack can cost a large retail organisation an average of $27.7 million (US$18.7 million) in direct and indirect economic loss, or $70,000 (US$47,000) for mid-sized retailers.
Job losses occurred at three-quarters of the affected organisations as a result of the cyberattacks impacting businesses.
The greatest indirect losses were due to customers going elsewhere, something known as customer churn.
Frost & Sullivan cybersecurity industry principal Kenny Yeo says, "Trust is especially critical for retail organisations today as brand loyalty continues to erode in the digital era.
"If retail organisations do not have the reputation of being capable of protecting their customers' personal information and financial data, consumers will switch to another option."
"This is why retail organisations have the highest customer churn after a cybersecurity incident, compared to other industries," he adds.
More than three in five businesses (60%) said cybersecurity concerns had impeded their plans to invest in new digital platforms.
Web defacements, data exfiltration and ransomware were the biggest concerns.
Web defacements occur when content on the retailer's website is replaced with malicious or ridiculous content by hackers.
Ransomware has the most severe impact on retail organisations, as cybercriminals encrypt files to stop users from accessing them, forcing organisations to pay a ransom.
On the other hand, the gains to be made from digital transformation are significant.
Adopting digital products and services saw retailers' customer advocacy, productivity and profit margins increase by between 11 and 16% in 2017 alone.
Those gains are expected to double by 2020.
Microsoft New Zealand national technology officer Russell Craig says, "What retailers don't realise is that the biggest risk is doing nothing.
"With so many competitors in the online retail space, based here and overseas, retailers can't afford to put off exploring digital platforms and alternative channels for reaching their customers."
The study found many retail organisations are turning to AI to safeguard themselves from cyber threats as well as generate insights and deliver personalised shopping experiences.
Three quarters (75%) of retail organisations surveyed had either adopted or were considering an AI-based approach to complement their cybersecurity strategy.
By rapidly analysing vast quantities of data, AI-driven cybersecurity enables organisations to identify cyber attacks and remove persistent threats like ransomware faster than any humans.
"This makes AI an imperative for retail organisations who are looking to protect their digital platforms and customers from cybercriminals, as well as create the best customer experience," says Craig.
Related stories
Top stories