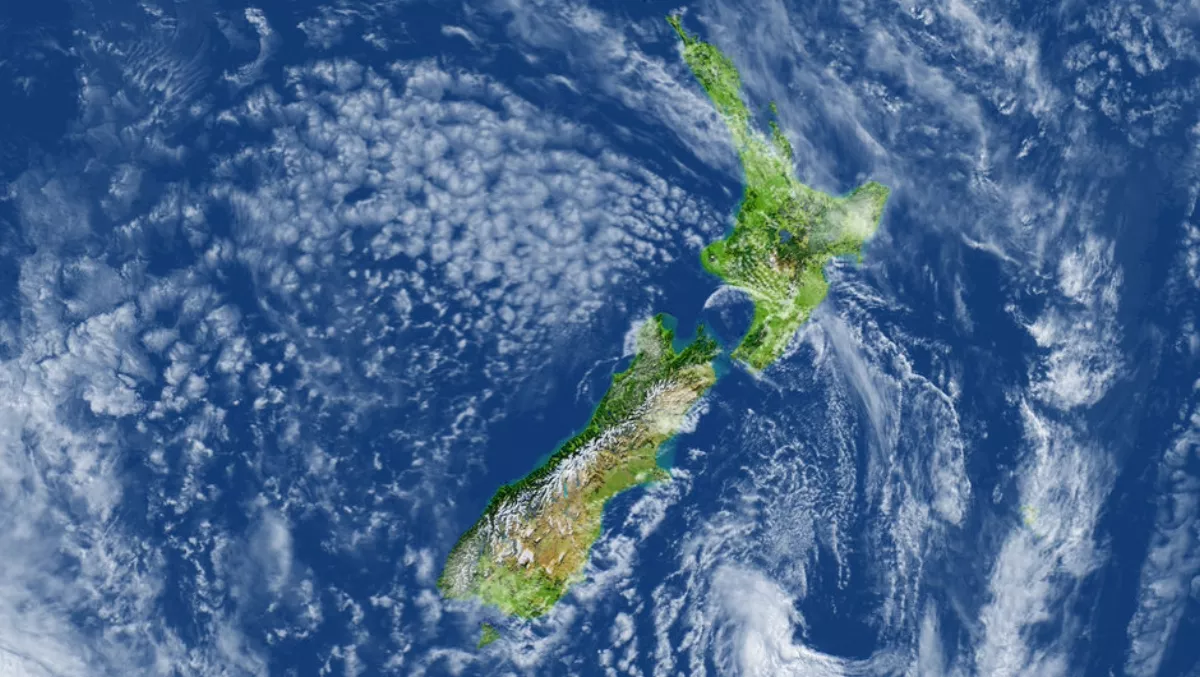 New Zealand tops list of most-scammed countries - Microsoft
FYI, this story is more than a year old
New Zealanders are the most likely people in the world to have experienced a tech support scam, according to a new study from Microsoft.
When it comes to "helpdesk" phone calls and fake pop-ups that resemble software notifications, New Zealand leads the world.
However, the most frequent victims are not the conventional suspects.
Young male New Zealanders are especially susceptible to losing money from tech support scams, thanks to a tendency towards risky behaviour and overconfidence in their technical abilities.
Among the 16 nationalities surveyed for the 2018 Global Tech Support Scam Research conducted by TRG, New Zealanders reported the highest levels of exposure to tech scams, with more than three-quarters experiencing at least one.
Globally, the average is 62%.
Kiwis are also far more likely than other nationalities to be exposed to fake pop-up ads and windows posing as notifications from their software provider, as well as scams that redirect unsuspecting victims to websites that mimic real tech company sites in order to trick them into giving away passwords and important details.
Around a fifth (21%) of New Zealanders who had encountered tech support scams were fooled into continuing with an interaction, and just six percent of those suffered direct financial losses.
However, those figures don't reveal the full story.
The research shows that more than a third of those who engaged with a scam ended up incurring costs as a result of spending time or money to repair their systems and ensure they weren't compromised.
It may come as a surprise that millennials and males are the most likely to have experienced losses from scams and that they are also significantly more likely to trust that companies won't try to sell them unnecessary support services.
However, Microsoft New Zealand national technology officer Russell Craig says it's understandable, if concerning.
"The common stereotype of scam victims is that they are elderly and less experienced with computers and software, but this is a case of a little knowledge leading to overconfidence," he says.
"Because computer use is skewed towards younger generations and males, who are also more likely to engage in riskier behaviours such as visiting torrent download sites, they are more likely to encounter scams.
"Greater exposure plus greater confidence using computers makes those under 40 and men more susceptible to clever scammers," Craig adds.
The proportion of Kiwis tricked is surprising given the high level of scepticism among those surveyed.
90% of all Kiwis claim to doubt a reputable company would initiate unsolicited contact, seven% higher than the global average.
On the other hand, New Zealand's incidence of economic loss is exactly on par with the rest of the countries surveyed.
Losses from scams have declined three% worldwide since the previous survey in 2016, which did not include New Zealand, dropping to six percent overall.
India is still the country with the most reported losses, with 14% of all those who engaged with tech support scams losing money to the scammers – but this is against a whopping 22% who lost out in 2016.
The US has also drastically improved, from 21% impacted to just six percent within two years.
By contrast, previous star performers Denmark and the UK have experienced increased loss rates.
Seven percent of Danes engaging with tech support scams lost money (up from four percent in 2016) and the UK's results are now level with New Zealand's, a marked rise from the two percent of respondents who'd suffered financial impacts in the previous survey.
Globally, respondents believe that responsibility for addressing tech support scams rests mostly with consumer protection agencies, followed by law enforcement agencies and regulators.
"Our core focus at Netsafe is educating New Zealanders on how to stay safe online, and that includes how to protect yourself against scams," says Netsafe chief executive Martin Cocker.
"We work closely with the Government and other agencies to help Kiwis avoid harm from unscrupulous activities and advise them of the latest scams, as we all have a role to play in keeping the web safe.
With Windows being the most used operating system globally, it's not surprising that Microsoft is by far the tech company most associated with scams.
A quarter of all fake pop-ups, nearly a third (31%) of all redirects to counterfeit sites and 21% of all scam emails claim to come from Microsoft support teams.
"We believe it's our responsibility to take the lead on combating tech scams and we're always working to improve security and detection of cyber threats so these never reach your computer," Craig says.
"However, these results reinforce the need for all of us to be extra cautious when it comes to giving information to strangers. If in doubt, hover over a link before clicking to check the URL and remember that Microsoft tech support teams will never contact customers directly."
Key Global Tech Support Scam Research takeaways:
New Zealand is the country with the highest level of exposure to tech support scams, followed by Mexico, South Africa, Australia and India. Japan is the least exposed to these scams
21% of Kiwis surveyed have been tricked into continuing with an interaction
6% of those who continued have lost money directly to the scammers. Overall 38% have incurred costs due to time and money spent investigating and addressing security concerns
Millennials, Generation Z (those born after 1995) and males have the highest exposure to tech support scams, although Boomers show the highest levels of unsolicited calls
Millennials are the most likely age group to lose money, with 64% of Kiwi Millennials engaging with tech support scams losing money, compared with just 11% of Generation Xers
Men are significantly more likely to experience financial losses from tech support scams than women – 63% of Kiwi men vs. 35% of Kiwi women