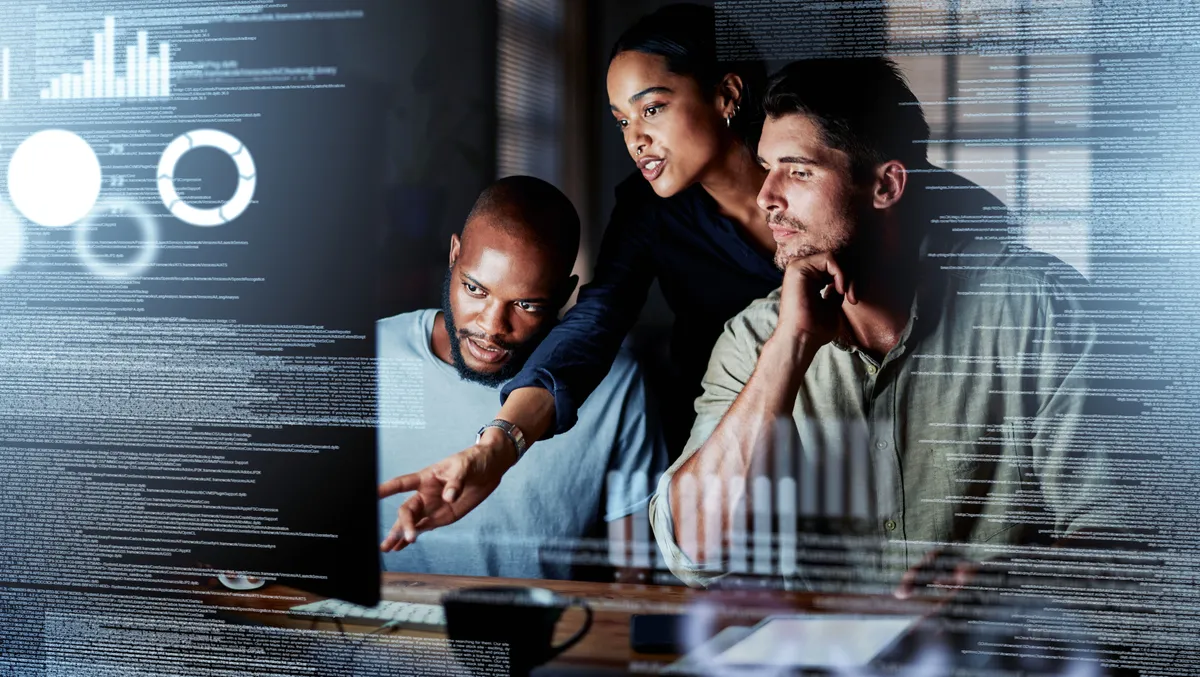 MetricStream and Aon share best practices at AWS Summit 2022
FYI, this story is more than a year old
MetricStream and Aon have shared best practices for modernising enterprise and cyber risk management at this year's AWS Summit.
The event took place on August 25 with AWS Marketplace, US-Central business development head David Johnson moderating the session.
In addition, it features speakers from both companies: Aon chief security officer Joseph Martinez and MetricStream co-CEO and co-founder Gaurav Kapoor.
Aon already works with MetricStream, and AWS completed the contracting process in only two weeks by using the AWS Marketplace Private Offer process to transact with MetricStream.
"During the AWS Summit Chicago session, we will share best practices for managing expectations and overcoming challenges and highlight the importance of having a trusted party guide you through GRC implementation to help build organisational resilience," Martinez said ahead of the event.
"We found that the combination of MetricStream CyberGRC capabilities and AWS secure cloud environment provided us with the sophistication we needed with the greatest time to value, enabling us to make better decisions," Martinez added.
"Critical to success was the tight collaboration between the three organisations all focused on the same ultimate goal: the ability to stay ahead of fast-moving cloud, compliance and security risks," Kapoor.
"We will share a story of close collaboration between Aon, AWS and MetricStream on how to manage, embrace and thrive in a rapidly evolving risk landscape.
Organisations can buy the complete range of MetricStream's ConnectedGRC offerings from the AWS Marketplace.
These give users full access, from MetricStream's rapidly deployable CyberGRC Solution to scalable BusinessGRC and ESGRC products that are available through the AWS Marketplace.
The session at this year's AWS Summit comes after MetricStream announced a new product to simplify the ability to navigate the rapidly growing importance of governance, risk, and compliance (GRC).
Danube offers users advanced risk quantification, automated compliance across cloud environments and support for the Task Force on Climate-Related Financial Disclosures (TCFD), intended to provide a framework for helping customers with climate-related financial risk disclosures.
The new risk quantification capability is built on MetricStream Intelligence, an advanced analytical and AI engine.
This affords users multiple scoring models and data science tools, including Monte Carlo simulations and modelling based on numerous variables.
Additionally, customers can generate a range-based estimate and predict the probability of different outcomes for annual loss expectancy.
MetricStream adds that one of the benefits of risk quantification is allowing the board and executive management to quickly understand the importance of each risk, resulting in prioritising strategies and making more informed decisions.
The new service also provides those with cloud-hosted environments the means to choose to automate compliance and control testing through Continuous Controls Monitoring (CCM).
MetricStream says that with automated validation of cloud environments across multiple cybersecurity standards and frameworks, CCM offers continuous testing, measurable results, and verifiable evidence. It adds that this increases productivity by identifying risks quickly and simultaneously ensuring compliance with cybersecurity standards and frameworks.
Furthermore, MetricStream now has enhanced risk quantification for business and operational risk management, allowing customers to score, prioritise, manage, and report risk and loss exposure in monetary values.