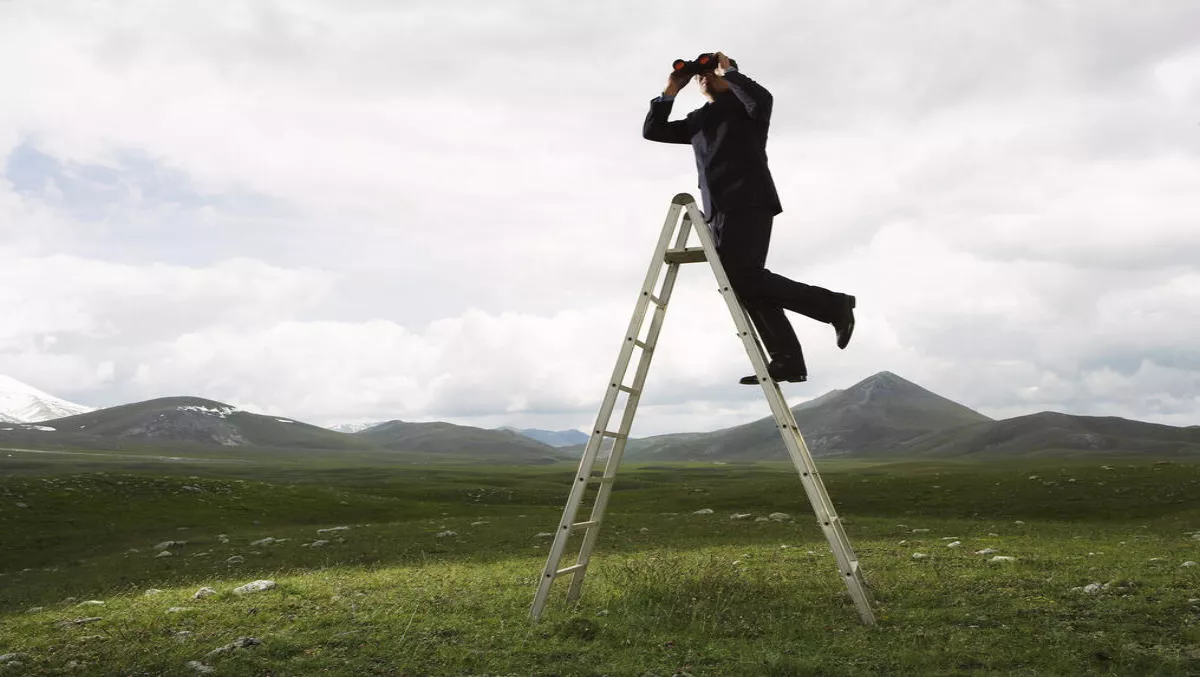 Kiwis, data privacy and IoT: Yeah, nah? Or only for the right reasons?
FYI, this story is more than a year old
Kiwis are sceptical and selective about the ways their data is shared with government agencies and commercial firms through the Interet of Things (IoT) network, but conflicting priorities about how that data is used.
Unisys released a fresh batch of data from its 2017 Unisys Security Index this week, and found that organisations need to have very good reasons as to why consumers should share their data.
In the case of emergencies, personal data and security is fair game for trusted authorities such as police and doctors, but less so for health insurers.
Consumer feedback found that 84% believe that a button on their smart device is a good way of alerting police to their location during emergencies, but emergencies may be one of the few times they allow it. 31% said they'd support police being able to track fitness monitor data to track their location at any time.
74% support medical devices that can automatically send a patient's data to a doctor but 20% support health insurers tracking fitness activity to determine premiums or rewards.
For the healthcare industry, this could open up the door to IoT analytics – as long as it's for the right reasons.
As the findings may suggest, consumers are picky about what they share with organisations. John Kendall, Unisys director of border and national security programs, says that it's a delicate balance between privacy, security and convenience.
42% support welfare agencies accessing credit card records and insurance policies to verify claims; 21% support the tax office accessing personal info to verify income tax returns and only 19% support banks monitoring spending for marketing purposes.
"People are happy to use their smartwatches to alert police to their location when they need help, but they don't want police to freely access that data at any time – they want to control when they share their data," Kendall says.
That sentiment extends to such areas as using smartwatches to pay for items, where data security is the main barrier towards adopting the technology. 54% of respondents did not support it; 27% did support it and 19% didn't know.
According to Unisys Asia Pacific vice president financial services Richard Parker, banks needs to step up their security and privacy features.
"To address consumer concern around data security of smartwatch payment channels, banks need a multi-pronged approach that spans technology and policies to secure the data, as well as reassuring customers by communicating the steps taken by the bank to protect them – a fine line in delivering a frictionless customer experience whilst making sure they are secure," he explains.
But wearable technologies do have their place – namely in the wearable biometrics field.
Parker says that 51% would support a fingerprint scanner to control a smartwatch and 47% would support it for authorising payments. This could indicate that it's time for banks to start putting biometric technology in place.
Kiwis are more enthusiastic about biometrics in the physical security field: 78% liked the idea of police and border security staff wearing facial recognition body camera to identify terrorists or criminals.
57% said they'd be okay about border security officers analysing passengers' travel history if it means they might be eligible for fast-track border clearance.
Kiwis even support IoT in what may seem like trivial things: 70% support luggage sensors that can reveal information such as its unload status and which carousel it's on.
"Kiwis see it as a trade-off: 'Is there a compelling enough reason for that organisation to capture this information about me?' The findings reveal law enforcement, national security and serious medical conditions are considered acceptable justification, but customer loyalty programs and employee tracking are not – the impact on privacy outweighs the personal benefit," Kendall says.
Parker says that organisations must be careful to respect the balance between relationships and privacy, especially as data analytics explodes.
"Ironically, while they may be trying to improve the customer experience, if businesses cross the line and appear to invade customers' privacy by revealing that they know more about them than what the customer has knowingly shared, it just turns the customer off. Technology alone is not enough; it must be used in the context of understanding human nature and cultural norms.
Want to read more from the Unisys study? Check out our coverage of Kiwis' opinions on security, financial, internet and national worries.