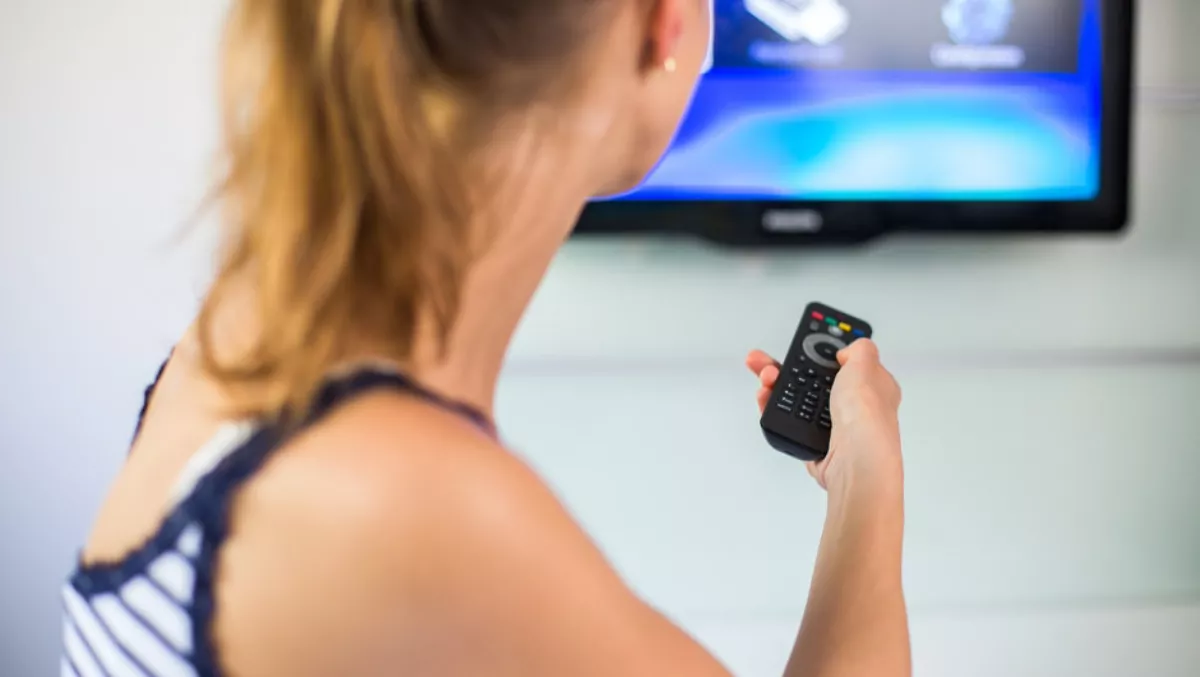 How blockchain could help stop video piracy in its tracks
FYI, this story is more than a year old
An Australian video tech firm has successfully tested a blockchain trial that could end up being a welcome relief for video creators and the fight against video piracy.
Linius applied video virtualisation technology and smart contracts to control and transact video as a digital asset within the blockchain itself.
"With virtual video embedded within each block of the blockchain, smart contracts can be used to control the transactions associated with video files," explains Linius CEO Chris Richardson.
"For the first time, content owners – such as movie studios – can have complete control and visibility over video distribution and access. Video assets and viewers can be validated prior to playing the video, eliminating improper play out of the video."
In theory, this could mean that video piracy as we know it could effectively be wiped off the map.
The company cites figures from Digital TV Research's Online TV Piracy Forecasts report, which says that by 2022, worldwide global revenues will lose US$52 billion due to online TV and movie piracy.
Richardson says that Linius' technology is particularly exciting because it could address the multi-billion dollar piracy problem.
Video blockchain could also be used to monetise video content through features such as in-built payment gateways, automated royalty payments.
What's more, if users want to share content between themselves (consumer-to-consumer content sharing), there's even a way to make this a paid feature.
"Linius feels this is the natural evolution of its anti-piracy strategy, and will use blockchain to protect, distribute as well as monetise the video itself," says Richardson.
"It's now possible for all video stakeholders to have an auditable trail of how many times a video is played, and be instantly compensated at the time of play, based on digital contracts."
You may wonder how video blockchain is possible. Here's how Linius did it:
Its Video Virtualisation Engine (VVE) breaks-down video into small blocks of data, and creates virtual video files. A fraction of a percent of the original video file size, virtual video files can be easily transferred and managed by blockchain.
"With traditional video, a blockchain would be impossibly big," says Richardson, "And the Internet standard video format MP4 does not work in blockchain. Virtual videos, however, are ideally suited to digital assets, which can be recorded, transferred and managed by a blockchain."
Here's how Linius tested the video blockchain
1. Linius virtualised several videos of different sizes, stored in the cloud on Amazon S3
2. On a private instance of Ethereum (a world leading, blockchain based distributed computing platform), Linius generated a smart contract to control transactions against the virtual video
3. Linius then successfully uploaded the virtual video into the blockchain, executed the smart contract transaction (with associated mining), and successfully retrieved a copy of the virtual video based on the criteria of the contract
4. That retrieved virtual video was then validated with ISOviewer.
Related stories
Top stories