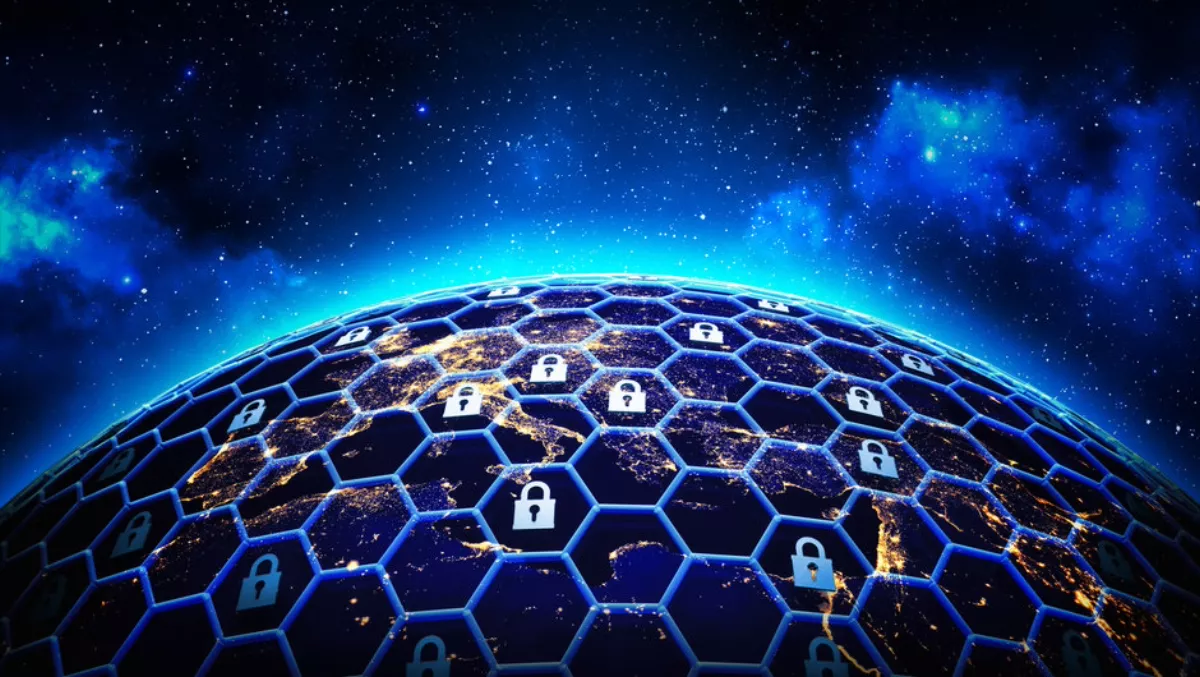 Hitachi Vantara announces improved container security and multicloud support for devops and data services
FYI, this story is more than a year old
Hitachi Vantara today announced enhancements to Hitachi Enterprise Cloud (HEC) Container Platform that improve Hitachi's managed cloud services offerings at its annual user and partner conference NEXT 2018.
New security, simplified multicloud management and faster deployment and management of Kubernetes container environments help customers simplify and accelerate their cloud initiatives.
These enhancements help enterprises deliver business outcomes by maximising the power of data no matter where it resides – from the data center to the cloud and out to the edge – and move them forward in today's digital, data-driven business landscape.
As organisations move more development into cloud-native application environments with containers, particularly customers in financial services and other highly regulated industries, they require not only standard security measures but also container-specific solutions that allow complete visibility into container status and activity.
These solutions need to enable the security of container-based applications from development to production while improving the management and deployment experience.
Hitachi Vantara is partnering with Aqua Security to add security capabilities to the HEC Container Platform service that enable customers to safely move their mission-critical applications to an agile, cloud-native platform.
The collaboration delivers a comprehensive, managed and pre-engineered, end-to-end container solution designed to provide unmatched security for DevOps and data services through enhanced visibility and control of container activity.
Aqua Security adds capabilities to the HEC Container Platform service including run-time protection, encryption, vulnerability scanning and micro-segmentation for a solution that detects and prevents suspicious activity and attacks while providing transparent, automated security and simplifying enforcement of corporate security policies and regulatory compliance.
Aqua Security CEO Dror Davidoff says, "We are pleased to collaborate with Hitachi Vantara to help ensure the security of data in containerised applications for customers leveraging the Hitachi Enterprise Cloud Container Platform.
"Aqua's cloud-native security platform provides visibility and protection over containerised environments, with security controls and intrusion prevention capabilities at any scale.
"As an MSP Partner in our Aqua Link Partner Program, Hitachi Vantara eases the path to more centralised management of container deployments and accelerates customer deployments.
HEC Container Platform also adds support for multicloud management to deliver transparent visibility through a single cloud management interface, reducing risks, costs and time to value by helping customers manage multiple cloud implementations simultaneously.
Customers get improved visibility of private, hybrid and public cloud deployments with the ability to run application workloads in these disparate environments without the need to adapt applications to proprietary public cloud APIs, interfaces and methods, reducing lock-in concerns.
HEC Container Platform adds self-service capability with one-click deployments of Kubernetes clusters.
In addition, an extended pre-tested, pre-integrated catalogue of DevOps and data services are available for deployment, enabling developers to self-serve not only Kubernetes clusters but also related DevOps and data services such as Spark, Cassandra and Kafka, speeding application development.
This accelerates the cloud experience for customers by simplifying how containers and related services are deployed.
Hitachi Vantara chief solutions and services officer Bobby Soni says, "Customers are facing an increased need to ensure the security of their container-based applications from development to production as well as enabling developers to become more productive with self-service access to DevOps tools and data services."
"In collaboration with Aqua Security, HEC Container Platform's enhanced security capabilities increase control over cloud resources allowing customers to meet security and compliance audits.
Soni says, "With added self-service Kubernetes capabilities and an enhanced range of DevOps and data services, organisations will achieve greater agility in delivering the infrastructure and application services they need to empower developers, without compromising on security and service levels.