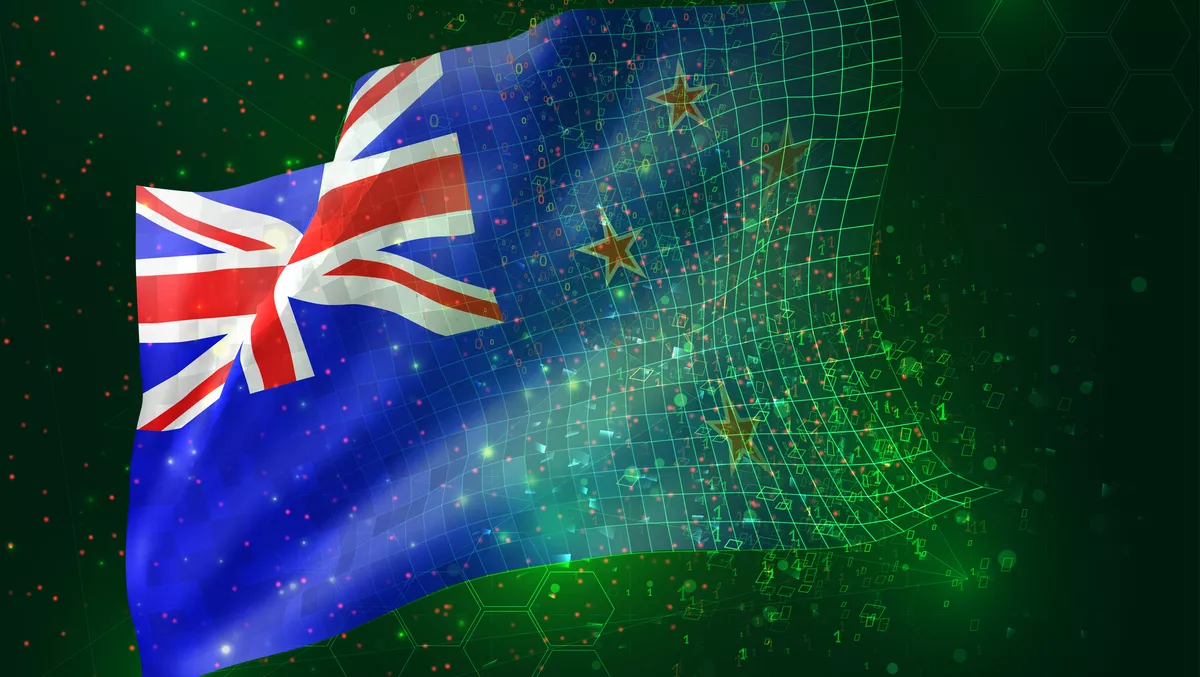 GCSB updates NZISM for first time since September 2020
FYI, this story is more than a year old
The New Zealand Information Security Manual (NZISM) has released important information in its latest update, Version 3.5.
The NZISM is a guide used by all New Zealand Government agencies and includes best practices in cyber security. Its last update (v3.4) was released in September 2020.
The Government Communications Security Bureau (GCSB) explains that the manual is designed to lay out "the clarification of governance requirements, role and authority of the chief and of senior executives, and further clarity on the principal assurance process – the certification and accreditation framework.
The GCSB adds that this is important because the responsibility of managing risk and security falls to chief executives and heads of government departments and agencies.
This means the clarity around governance, management and security of information and information systems that the NZISM provides is integral to ensuring the people in these roles can do their jobs effectively.
"NZISM is an important contribution, as it provides a technology neutral set of standards that all organisations can adopt to provide a good foundation for cyber security," KPMG Cyber Security Services partner Philip Whitmore says.
"At over 300 pages, it can appear quite overwhelming at first, but its size is due to the range of guidance within it, and because it's providing standards for a range of organisations.
"There are a range of organisations focusing on uplifting New Zealand's cyber resilience. For that to be successful, there needs [to be an] effort from both the public and private sectors.
"The government's Cyber Security Strategy, along with initiatives like the NZISM and CERT NZ, are all key parts of that," Whitmore says.
Asked whether the private sector also uses the NZISM, Whitmore says this is rare, primarily due to a lack of awareness about the manual.
"Private sector organisations are aware of frameworks such as the NIST Cybersecurity Framework and ISO 27001/2, along with detailed technical standards such as the CIS Benchmarks.
"But that leaves a large gap between the frameworks and the detailed technical standards, and that's where NZISM fits in very well.
"It's not meant to be an all or nothing situation, and private sector organisations should take a risk-based approach to adopting the key elements that are relevant to them," Whitmore says.
The NZISM has existed in one form or another since the 1990s when it was known as the New Zealand Security of Information Technology (NZSIT) policies.
In 2004, that document became the NZSIT 400 series, superseded by the NZISM in 2010.
In 2014, working within government as well as with the vendor and practitioner communities, a significant rewrite took place to develop what would become the third version of the manual.
This was intended to give further clarity and up-to-date guidance around new technologies.
"The NZISM's controls take into account international information security standards and control catalogues from a range of sources – including international partner agencies, and recognised technical institutions such as NIST, or ISO Standards," A National Cyber Security Centre (NCSC) spokesperson says.
"Our policy team adapts these to be consistent with New Zealand's legislation, government policy and the wider New Zealand technology context.
Since its major update in 2014, the manual has been regularly updated to keep pace with rapid changes within the tech space.
Speaking to this process, the spokesperson says, "the NZISM is managed by a specialist team based in the [GCSB's NCSC].
"It is updated on a regular, ongoing basis as new policy and guidance is developed to address technology change and evolving security risk.
"The timing of a version release is dependent on the scale of work required for each specific change.
The latest version of the NZISM brings with it changes that will impact New Zealand cyber security going forward.
The areas that have received updates or changes include Chapter 2 (Information Security Services within Government), Chapter 3 (Roles and Responsibilities), Section 5.9 (Vulnerability Disclosure Policy), Section 13.5 (Media and IT Equipment Destruction), and Chapter 17 (Cryptography).
An overview of the updates sees many of the affected areas have changed the wording for clarity and to reflect better the nature of the advice (that it relates to a broader variety of topics within cyber security).
In the case of Chapter 2, the term "Agency Control" has been more accurately defined to specify "Direct" and "Indirect" as the term was deemed too broad.
Similarly, in Chapter 3, previously conflicting advice for CISOs around agency head delegation of the Accreditation Authority has been laid out more clearly.
Chapter 17 has also further defined the term "legacy" to distinguish it from meaning outdated systems, and from the modernised terminology and references that are used throughout the manual.
Below are specific noteworthy changes for each area:
Changes here are up-to-date advice for agencies using cloud services, including agencies responsible for creating cloud adoption strategies and guidance on adopting cloud-native security services.
It also includes an introduction to zero trust concepts and terminology and guidance around approaches for more accuracy around zero trust in future versions of the manual.
Additionally, some information has been moved from the cryptographic section to the Industry Engagement and Outsourcing advice section of this chapter to reflect that its guidance applies to more than just control of cryptographic keys.
Furthermore, a new section has been developed in light of the impending impacts of quantum computing on information security controls, particularly encryption.
This includes guidance around how best to approach integrating post-quantum cryptographic standards, specifically gathering important information about assets such as encrypted documents.
The latest update here is a new expectation for agencies to put into effect a policy that will accept and action system vulnerability reports from members of the public.
This means the agency policy will need to consider the scope of the systems it applies to and the responsible sharing of details once the vulnerabilities have been dealt with.
This section now includes incineration as an acceptable means to destroy media. It also provides advice on how best to undertake this kind of activity.
This chapter includes more in-depth information relating to the topic of cryptography. It has been updated to ensure agencies know what quantum computing could mean for cryptography and how to prepare.
"The policy and guidance in the NZISM reflects a broad range of considerations that have the potential to impact on the integrity and availability of information systems and the confidentiality and privacy of data," the spokesperson says.
"The development and publication of new material in the NZISM is forward-looking, based on an assessment of emerging risk and our understanding of trends in the New Zealand Government's use of digital technologies.
"Our updates are developed and reviewed by a team of subject matter experts across the Regulatory and Advisory branch of the NCSC and other relevant specialists across the wider GCSB.
"It is a collective effort, and content developed for the NZISM is often consulted with experts and specialists, in their respective areas of expertise, across the New Zealand public sector and academia.
The spokesperson adds, "the NZISM is delivered out of the GCSB's baseline funding as part of our core service delivery to improve New Zealand government information security maturity.
GCSB director general and Government chief information security officer Andrew Hampton says the safe and secure operation of information systems is essential to New Zealand's security and economic well-being.
"These systems are vital for the successful operation of government organisations and underpin public confidence by supporting privacy and security. One of the ways we support secure uptake of the technology platforms needed to drive the government digital transformation is through our information security policy leadership function.
"We provide system-level information, security policy, strategic advice and support across government agencies. One of our key tools for delivering this is the [NZISM].
"Also, we are finding new ways to make the NZISM consumable, through security by design.
"One example of this is the work we did with major cloud service providers to develop templates for the implementation of their cloud products. These templates help increase the baseline security of those products by building core New Zealand Government information security standards into their basic implementation.
"While application of the NZISM is mandatory for core New Zealand Government agencies, we believe the NZISM provides a valuable framework to support information security risk management and decision making across both the public and private sector," Mr Hampton says.