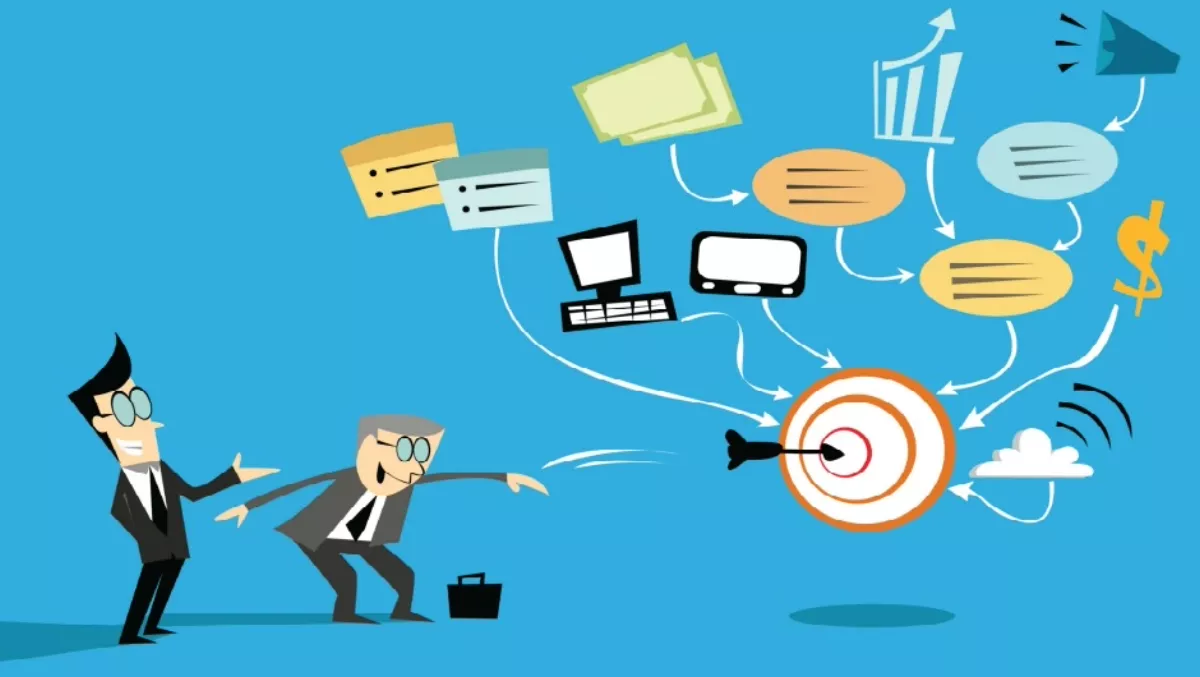 Fortinet's Cyber Threat Assessment Program: No charge for NZ businesses
FYI, this story is more than a year old
Can you quantify your cyber-security risk profile? Are you sure that your current security solutions can thwart the latest advanced persistent threats? Does your network have the transparency and visibility that you need to make intelligent decisions about how to maximise production and minimise performance bottlenecks?
If you have any doubts what-so-ever about the effectiveness of your current cyber-security protection and network visibility, you can now get, free-of-charge, a second opinion from Fortinet.
"Fortinet's Cyber Threat Assessment Program (CTAP) will provide you with in-depth information about the current state of your network," says Andrew Khan, Fortinet Senior Business Manager at Ingram Micro, New Zealand's largest distributor of Fortinet's cyber-security solutions, "covering key areas of security threats, productivity and performance. CTAP is an unobtrusive and safe opportunity for you to benchmark your security profile and uncover any potential vulnerabilities before they cause any unexpected interruptions."
How CTAP works The process is fast and won't take up any of your network resources. "One of our specially-designated Fortinet Partners installs a FortiGate Next Generation Firewall at your facility," says Khan, "and then monitors traffic logs, performance metrics and security events for up to seven days. The data will then be processed through FortiAnalyzer to quantify and report on application traffic traversing the network for intrusions, malware and malicious applications that could represent unacceptable risks to your network."
Reporting At the end of the process, the Partner will prepare a CTAP Risk Assessment report that details actionable mitigation recommendations to address any vulnerabilities uncovered by the process. "These reports provide valuable insights into your network operations," says Khan. "You'll get charts that show HTTPS vs. HTTP usage and remote access and proxy application traffic. Plus you'll get see any malware detected, IPS attacks detected, malicious websites detected and phishing websites detected as well as cloud usage charts (SaaS and IaaS) to better understand how sensitive data is moved offsite."
The results The CTAP report is divided into three primary sections:
Security and threat prevention – For firewall assessment and security breach probability you'll see which application vulnerabilities are being attacked in your network, which malware/botnets were detected and which devices are 'at risk'.
User productivity – For application visibility control, you'll see which peer-to-peer, social media, instant messaging and other apps are running.
Network utilisation and performance – For network utilisation and performance optimisation you'll receive hard data on throughput, session and bandwidth usage requirements during peak hours.
"Obtaining a Cyber Threat Assessment Report will give you unmatched insight into your current security posture and network activity," says Khan. "If you have any questions at all about your network, the CTAP report will give you the answers you need. It is a no-obligation process, it won't cost you a cent and you'll get some very valuable information. So if you want to participate in this exciting initiative, give us a call and we'll put you in touch with a Fortinet Partner with CTAP expertise. It will be time well-spent."
For further information, please contact: Hugo Hutchinson, Business Development Manager Email: hugo.hutchinson@ingrammicro.com Mobile: 021 245 8276
Marc Brunzel, Business Development Manager Email: marc.brunzel@ingrammicro.com Mobile: 021 241 6946
Andrew Khan, Senior Business Manager Email: andrew.khan@ingrammicro.com Mobile: 021 819 793
Related stories
Top stories