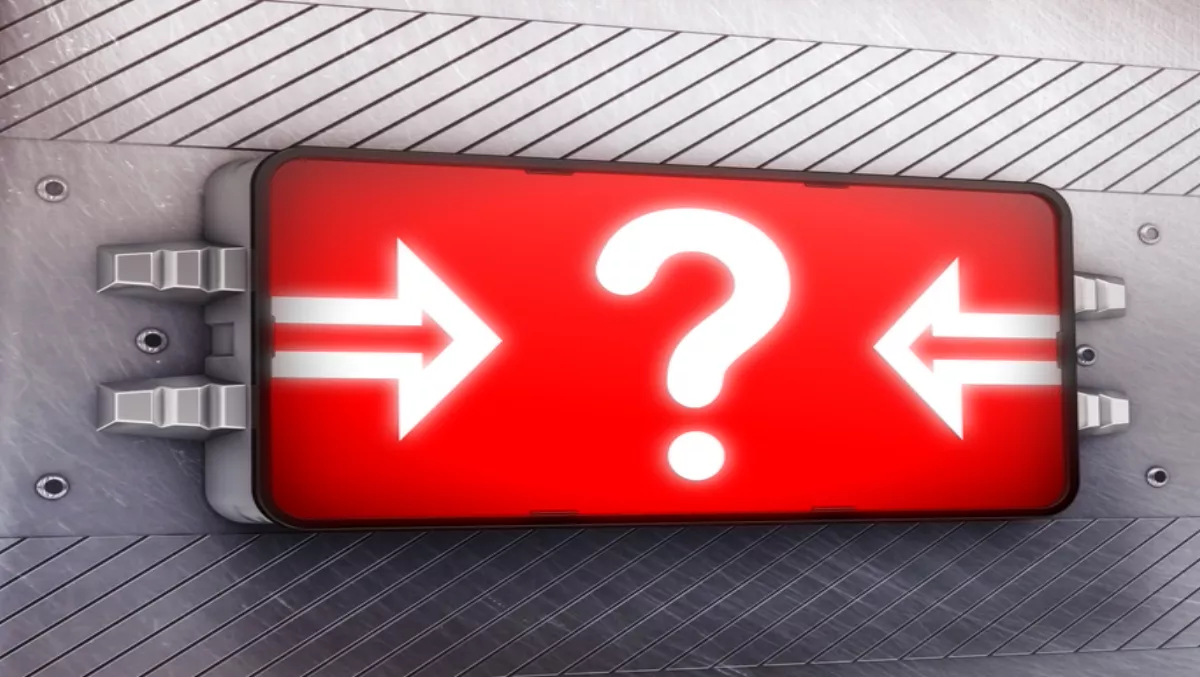 Fortinet: Cybercrime ditches regional targets & goes for global 'element of surprise'
FYI, this story is more than a year old
The cybersecurity kill chain may have been dominated by high-profile headline attacks over recent months but there is a deeper trend that is more pervasive and dangerous that's putting cyber safety to the test.
Fortinet released the findings from its latest Global Threat Landscape Report, which found that a Crime-as-a-Service structure is infiltrating the dark web, resulting in more opportunistic attacks.
"In the past year, highly-publicised cybersecurity incidents have raised public awareness of how our TVs & phones can be manipulated to deny others' Internet availability, and have shown, that demanding ransom is being used to disrupt vital patient care services. Yet, awareness alone isn't enough," comments Jon McGettigan, Fortinet's senior director, APAC and the Pacific Islands.
The Crime-as-a-service (CaaS) market is not so much interested in geographic distances or boundaries because most attacks are on a global scale. According to the report, attackers are always looking for 'the element of surprise'.
The report says the WannaCry outbreak is a case in point of how the ransomware and its variants attacked the world at once. However, the report found that less than 10% of organisations detected ransomware activity. 1.2% dealt with ransomware botnets in any given day in their organisation.
System vulnerabilities and exploit trends were a major concern for organisations. 80% had reported critical or high-severity exploits in their systems. Exploits mainly targeted vulnerabilities in the last five years, but older CVEs have also been targeted.
Fortinet says there are automated tools that can scan the internet for 'opportunistic openings', which means exploit distribution was varied across regions.
The spread of IoT and hyperconvergence has also contributed to a steady stream of mobile malware. 20% of organisations detected mobile malware, and more Android malware families rounded out the top 10 list in Q1.
"Unfortunately, as organisations increasingly adopt convenience and cost-savings IT techniques, such as cloud services, or add a variety of smart devices to their network, visibility and control of their security is at risk. Meanwhile, attackers are buying or re-using tools of their own," McGettigan says.
While HTTPS traffic is outpacing HTTP traffic, Fortinet says that it makes it harder to conduct efficient threat monitoring. This is because traffic is encrypted, which could hide threats of its own.
The number of applications in each organisation averages 62. IaaS applications were most popular. However Fortinet warns that data visibility can drop significantly when it moves to cloud. Fortinet suggests this trend is problematic.
"Cybersecurity strategies need to increasingly adopt trustworthy network segmentation and high degrees of automation to prevent and detect adversaries' efforts to target the newly-exposed flanks of our businesses and governments," McGettigan concludes.
Related stories
Top stories