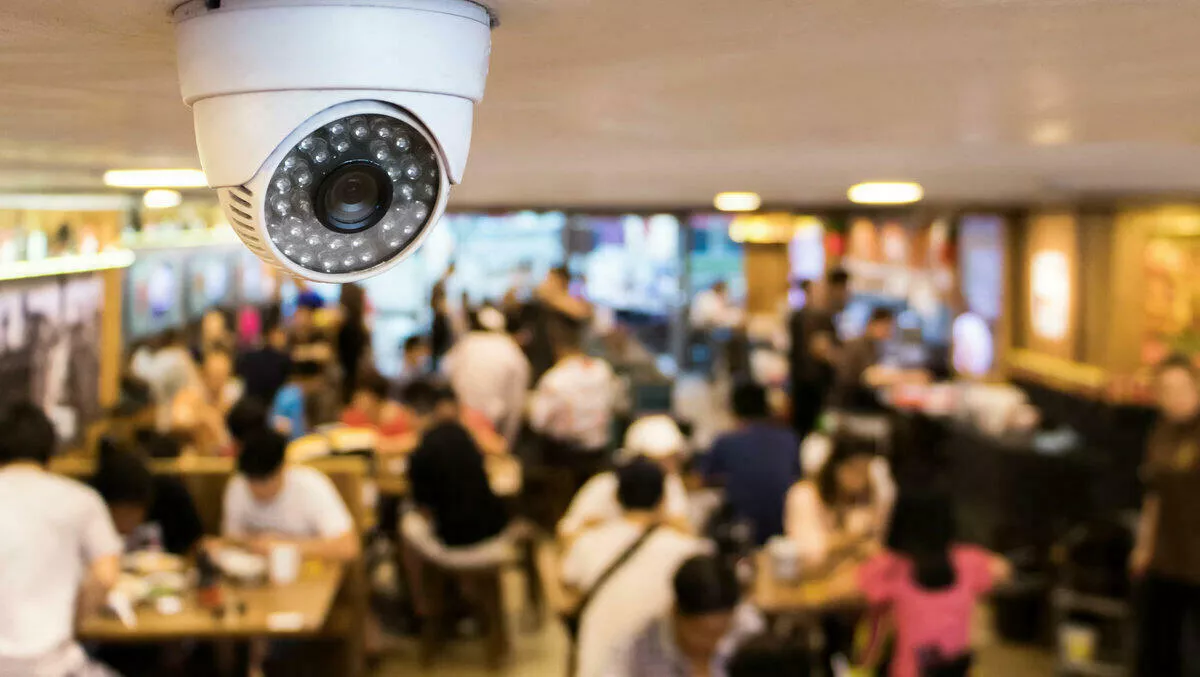 Cybersecurity and video surveillance – threats, vulnerabilities and best practices
Tue, 8th Oct 2019
FYI, this story is more than a year old
Cybersecurity has become a growing concern for consumers and companies in every sector, at every step of the supply chain.
The surveillance industry is no exception.
Far from the days of CCTV cameras, which held information for a finite time and were not connected to the internet, the advances in digital video mean that connected IP cameras and associated devices on the network are at risk of being hacked.
The importance of the data captured by surveillance cameras – and what can be done with it – has led to a new breed of cybercriminals, looking for insights to steal and sell.
However, even if cybersecurity is recognised as a serious risk, only a handful of organisations feel adequately prepared to mitigate a cyber threat.
Many blame their vulnerabilities on legacy systems, but the reality is that no device – old or new – is 100 % immune to hacks; at some point, you must open a door to let someone in or out of your system – it is inevitable.
Protecting your network and the data you hold on your customers doesn't require you to install military-grade encryption on every device.
On the contrary, the first steps are also the most efficient and simple: getting to grips with understanding the Internet of Things (IoT), identifying the vulnerabilities of your system and implementing the best practices to keep them safe.
What are the potential cyber vulnerabilities in security systems?
Businesses invest vast sums to deploy physical security technology.
However, too often physical security systems, such as cameras can be a backdoor into IT networks, making them a prime security risk to a business.
Proactively implementing the latest cyber defences remains the best practice in ensuring the highest level of cybersecurity.
There are many factors that can contribute in making a network vulnerable, many of which are linked to poor "cyber health" of the network.
Sometimes, it is a lack of alignment between your IT and security teams.
Failing to put in place and follow IT security policies can also lead to dire consequences; it's not a coincidence that so many cyberattacks are due to human error.
Similarly, systems that are not well maintained, updated and cared for also suffer from dramatically increased susceptibility from cyberattacks.
New cyber vulnerabilities are discovered frequently, but whether they pose a critical risk depends on two factors: first is the probability that a vulnerability can be easily exploited, second is the impact that its exploitation could have on the rest of the system.
Look out for weak passwords, legacy systems and untrained personnel.
Finally, consider that the higher the number of devices in a system, the higher the chance of vulnerabilities.
Best practices for the cybersecurity of your surveillance devices
Maintaining cybersecurity across all devices can be difficult.
Businesses should approach cybersecurity in two steps.
The first is awareness; if you are not aware of potential cyber vulnerabilities, threats and issues you cannot do anything to prevent them.
Step two is mitigation; once you have identified a potential problem, you need to take the necessary steps to patch it before it turns into a serious threat.
In other words, you need to keep learning and teaching your staff about possible vulnerabilities, so that you can spot them as early as possible.
This is best done when you have clear policies in place for the management of accounts, passwords and devices.
Device lifecycle management is particularly crucial.
Proactive maintenance is the best way to ensure a more stable and secure system, that's why you should always install updates when your manufacturer releases them.
Finally, governments are introducing schemes that list the requirements a system needs to satisfy in order to be recognised as effectively secure; following these guidelines also helps businesses to be compliant with legislations like GDPR and the Data Privacy Act.
Data privacy for security systems
What happens when you don't take all the necessary steps, and leave your data exposed to an attack?
Well, under GDPR rules you can be fined up to 4 % of annual global turnover or €20 million, whichever is the highest.
Significant fines apply in Australia and New Zealand also.
Yes, GDPR and data privacy regulations apply to the data captured by your security surveillance as well.
Under these regulations, any security network administrator should take all appropriate measures to provide the monitored persons with information in a brief, transparent, comprehensible and easily accessible manner concerning the processing of their data by the camera system.
This means customers in a shop, for example, have the right to know if they are watched and the details of the recording.
On one hand, this may seem just another headache to business owners, but actually regulations like GDPR, Data Privacy Act and the NIS Directive – have been very beneficial to cybersecurity, by increasing awareness around the importance of data protection both within organisations and for end-users.
Cybersecurity needs in different sectors
The suggestions above are generally valid for every sector that is using security cameras, although with some differences in the approach.
In finance, for example, the damage of a cyberattack to an institution's reputation as a safe place can, over time, be more costly than any immediate loss.
On the other hand, oil and gas infrastructures face more maintenance challenges, because of the remote locations of their facilities.
Data Centers need to have very tight access policies in place, while smart cities need to rely on shared responsibility that involves both public entities such as the police or the firefighters, as well as private ones like small businesses.