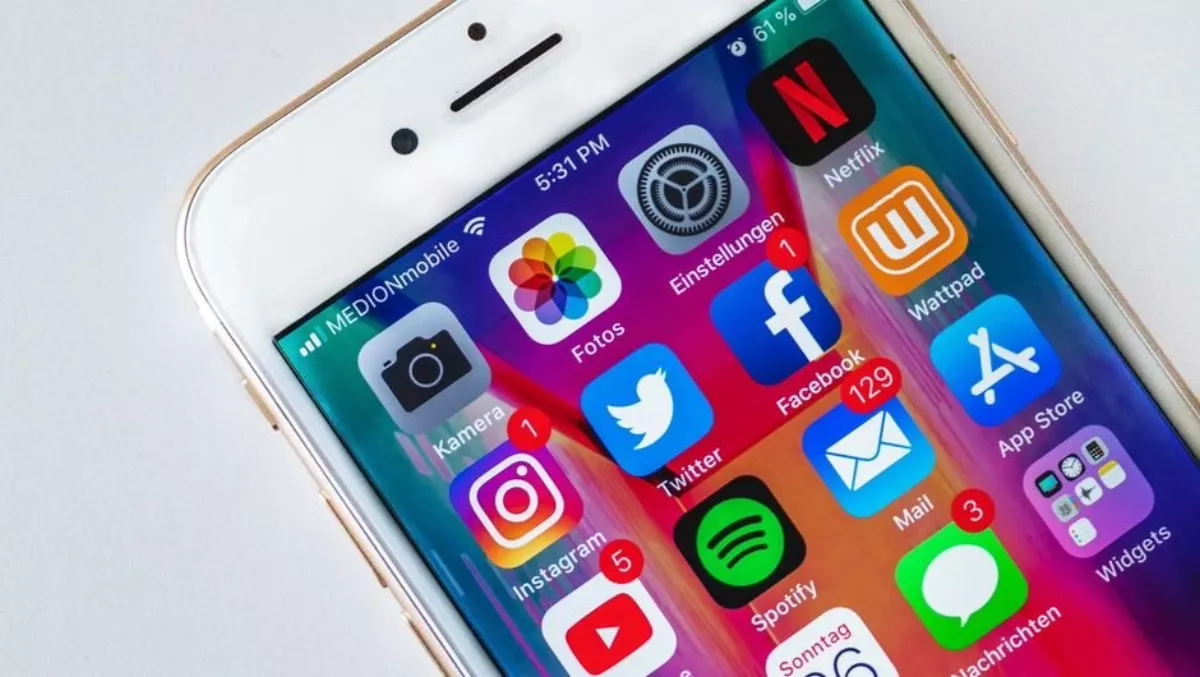 Cybercriminals earning over $3billion annually exploiting social platforms
FYI, this story is more than a year old
Malware prevention company Bromium has announced the findings of an independent academic study into cybercriminals' increasingly aggressive exploitation of social media platforms.
The report details the range of techniques utilised by cybercriminals to exploit trust and enable rapid infection across social media.
It also details the range of services being offered in plain sight on social networks, including: hacking tools and services, botnets for hire, facilitated digital currency scams and more.
The findings come from Social Media Platforms and the Cybercrime Economy, an extensive six-month academic study sponsored by Bromium and undertaken by University of Surrey criminology senior lecturer Dr Mike McGuire.
The study examines the role of social media platforms in the cybercrime economy.
Key insights include:
Social media-enabled cybercrimes are generating at least $3.25billion in global revenue annually

One in five organisations have been infected with malware distributed via social media

Reports of cybercrime involving social media grew by more than 300-fold between 2015 and 2017 in the US, and social media-enabled crime quadrupled between 2013 and 2018 in the UK

Over 1.3 billion social media users have had their data compromised within the last five years and between 45-50% of the illicit trading of data from 2017 to 2018 could be associated with breaches of social media platforms.

Four of the top five global websites hosting cryptomining code are social media platforms

The number of enterprises infected by cryptomining malware doubled from 2017 to 2018

Social media platforms contain up to 20% more methods by which malware can be delivered to users – e.g. through adverts, shares, plug-ins – than comparable sources, such as eCommerce, digital media or corporate websites

Social media has fueled a 36% increase in the recruitment of 'millennial money mules' since 2016 and has increased fraud revenues by 60% since 2017
Bromium CEO Gregory Webb says, "Social media platforms have become near ubiquitous, and most corporate employees access social media sites at work, which exposes significant risk of attack to businesses, local governments as well as individuals."
"Hackers are using social media as a Trojan horse, targeting employees to gain a convenient backdoor to the enterprise's high-value assets.
"Understanding this is the first step to protecting against it, but businesses must resist knee jerk reactions to ban social media use – which often has a legitimate business function – altogether," Webb says.
"Instead, organisations can reduce the impact of social media-enabled attacks by adopting layered defenses that utilise application isolation and containment," he says.
"This way, social media pages with embedded but often undetected malicious exploits are isolated within separate micro-virtual machines, rendering malware infections harmless.
"Users can click links and access untrusted social-media sites without risk of infection.
Cryptomining and digital currency scams
Since 2017 there has been a 400 to 600% increase in the amount of cryptomining malware being detected globally, the vast majority of which has been found on social media platforms. Of the top 20 global websites that host cryptomining software, 11 are social media platforms like Twitter and Facebook.
Apps, adverts and links have been the primary delivery mechanism for cryptomining software on social platforms, with the majority of malware detected by this research mining Monero (80%) and Bitcoin (10%), earning $250million per year for cybercriminals.
"Facebook Messenger has been instrumental in spreading cryptomining strains like Digmine," says McGuire.
"Another example we found was on YouTube, where users who clicked on adverts were unwittingly enabling cryptomining malware to execute on their devices, consuming more than 80% of their CPU to mine Monero.
"For businesses, this type of malware can be very costly, with the increased performance demands draining IT resources, network infections and accelerating the deterioration of critical assets.
In addition, social platforms have become increasingly important to the business of digital currency scams involving fraudulent crypto-currency investments.
"One trend on social media has been the hijacking of trustworthy verified accounts," says McGuire.
"In one case, hackers took over the Twitter account for UK retailer Matalan and changed it to resemble Elon Musk's profile.
"Tweets were then sent out asking for a small bitcoin donation with the promise of a reward. Safe to say, nobody who donated got anything in return.
Social media in the middle of a chain exploitation and malicious malware attacks
The report found crimeware tools and services widely available on social media platforms.
Up to 40% of inspected social media sites had a form of hacking service offering hackers for hire, hacking tutorials and tools to help hack websites.
Social media platforms also enable an underground economy for the trading of stolen data, such as credit card details, earning cybercriminals $630million per year.
"Social platforms and dark web equivalents are becoming blurred, with tools, data and services being offered openly or acting as a marketing entry-point for more extensive shopping facilities on the dark web," says McGuire.
"One account on Facebook offers the opportunity to trade or learn about exploits and advertises on Twitter to attract buyers. We also found evidence of botnet hire on YouTube, Facebook, Instagram and Twitter, with prices ranging from $10 a month for a full-service package with tutorials and tech support to $25 for a no-frills lifetime subscription – cheaper than Amazon Prime.
"For the enterprise, this raises a very real concern that the ready availability of cybercrime tools and services make it much easier for hackers to launch cyber attacks.
Social media platforms have become a major source of malware distribution.
The research found that up to 40% of malware infections on social media come from malvertising, and at least 30% come from plug-ins and apps, many of which lure users in by offering additional functionality or deals.
Once the user clicks, the malware executes – allowing hackers to steal data, install keyloggers, deliver ransomware, persist and hide for future attacks and so on.
The spread of malware is facilitated by large user bases and the fact that many social media sites share user profiles across platforms, enabling "chain exploitation", whereby malware can spread across multiple social media sites from one account.
"While adverts on Facebook or Instagram may look like they're promoting Ray-Ban sunglasses or Nike shoes, they're often more sinister and deliver malware once clicked," says McGuire.
"Cybercriminals have been quick to see how the social nature of such platforms can be used to spread malware. They embed malware into posts or friends' updates and use photo tag notifications to persuade users to open infected attachments.
Social media enabling traditional crime
Social media platforms are also hosting a thriving criminal ecosystem for more traditional criminal activity.
They serve as a recruitment centre for money mules used for laundering, with posts or adverts offering opportunities to earn large amounts of money in a short time.
"As we saw in the previous report, platform criminality extends beyond cybercrime, with traditional crime also being enabled by platforms," says McGuire.
"These platforms have brought money laundering to the kind of individuals not typically associated with this crime – young millennials and generation Z.
"Data from UK banks suggests there might be as many as 8,500 money mule accounts in the UK owned by individuals under the age of 21, and most of this recruitment is conducted via social media.
The illegal sale of prescription drugs is netting criminals $1.9billion per year.
The report also found a large amount of drugs like cannabis, GHB and even fentanyl being sold on Twitter, Facebook, Instagram and Snapchat.
Social media is enabling a wide variety of financial and online romance fraud. "Around 0.2% of social media posts examined for this report involved financial fraud, helping to generate $290million in revenue per year," says McGuire.
"Criminals have been quick to understand how to exploit social media to facilitate more traditional crime, whether it's a vehicle to sell something or research potential victims – for instance, online dating scams generate $138million per year and often rely on using social media pages to trick people.