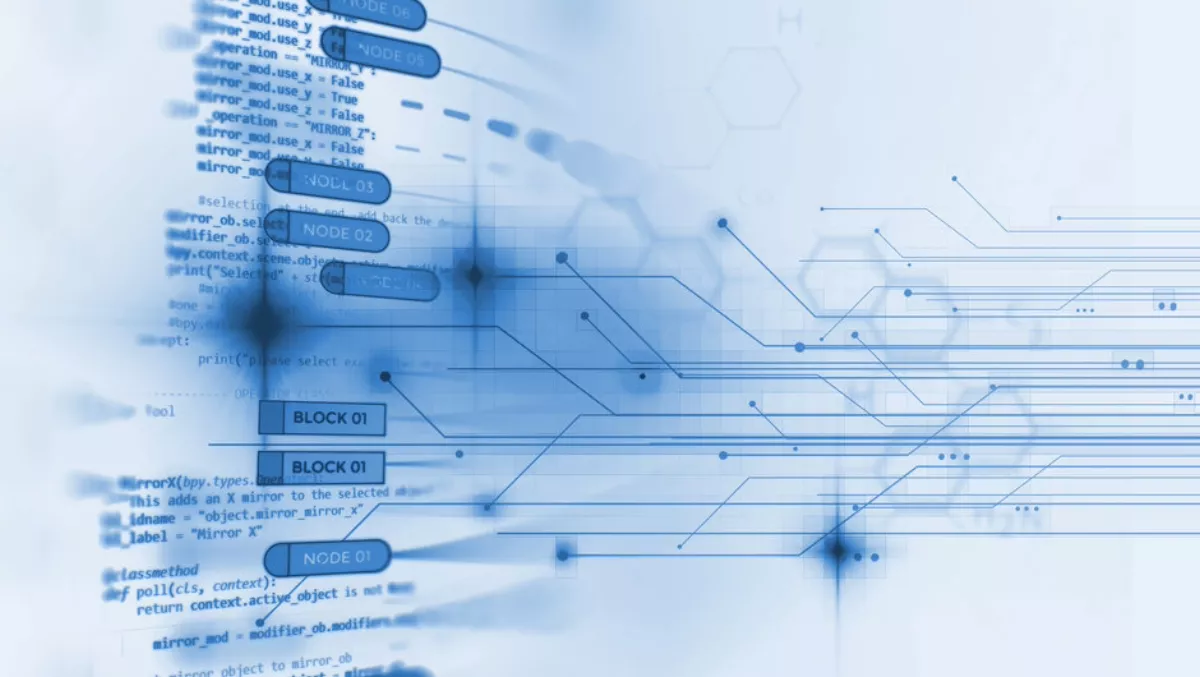 Could blockchain be used to manage data security? - Veeam
FYI, this story is more than a year old
Article by Veeam systems and engineers head Nathan Steiner
Data is everywhere.
Simplistically called 'the new oil', data is the primary asset of today's digital economy and is becoming more critical for businesses.
But as data sprawls, it is becoming increasingly valuable and that leads to a new challenge – how can an orgnaisation effectively de-risk the value of data?
What if data could be de-valued in a way that renders it at a zero-dollar value to anything or anyone?
Market forces
It stands to reason that the more valuable data is, the greater the threat that someone will attempt to steal it or compromise it.
But business data, by its very definition, will always have to have a value to the right person – the key is finding a way to make sure that to the wrong person, the data is worthless.
This ultimately boils down to how wrappers can be put around data to devalue it.
It may be important, but if it were to get into the wrong hands, it can be worth nothing.
This is where blockchain and its future use case applications can provide enormous impact and benefit.
Beyond the blockchain hype
Data maintenance is a real-world use case where blockchain is able to make a significant difference.
Blockchain can make a business's most critical and valuable data completely worthless to someone else – but only if it's done right.
Blockchain doesn't encrypt data; it's used as a method of authentication and validation.
The healthcare industry is one of the stronger use cases for this technology.
Consider personal medical records, health information or consent management of a patient who is willing to share, exchange or make available their data to appropriate third parties via blockchain.
Currently, most personal and private medical information is distributed across many clinical institutions, hospitals, treating health care facilities and professionals, and there is no workable way for this to be securely managed and authorised across all siloes.
The ability of this information to be exposed, accessed and made available to those authorised, without allowing those who are unauthorised, is predicated on different and siloed systems of user and/or encrypted key-based authentication.
Given the distributed and unstructured silos that data like this lives in today, blockchain technology could have a significant impact.
Management in the data sprawl
The key value of blockchain in this instance is that traditional forms of protection and management are constrained by architecture.
In order to be protected and managed, data needs to sit in a single repository store, encrypted and protected holistically within the silo.
This singular and restrictive method of data protection is in direct contrast to the realities of our digital age.
Data is sprawling across the global economy, becoming more interconnected and accessible than ever before, across a plethora of cloud ecosystems and within both structured and unstructured silos.
The challenge in modern data management is protecting and managing data no matter where it is located and under what context.
If blockchain could be used to validate and authorise access in a distributed and decentralised way, it would remove the need for siloed repositories, while simultaneously enhancing the security of valuable data to the extent that it is worthless in the wrong hands.
Removing the value from this data would completely change the way organisations protect and manage the large swathes of data being generated every day.
As the data sprawl continues to grow, existing siloed infrastructures are unsustainable and will continue to suffer hacks and security breaches.
At the moment, the demand for data is increasing by the day and its value is skyrocketing.
To better protect and secure whatever is most valued to a business or any individual, organisations must conversely ensure that it is worthless when not in the hands of those who own it.
Blockchain's unique immutability and global replicability pose a very exciting opportunity.
Related stories
Top stories