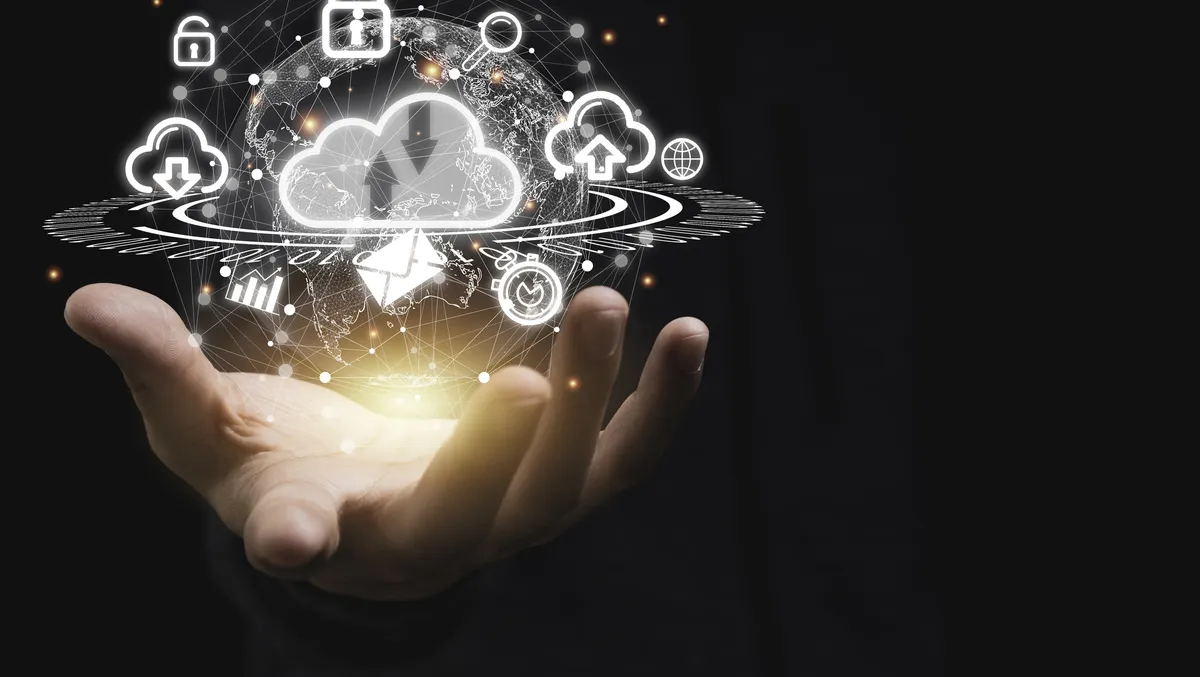 Cloud.Local powered by Plan B creates better enterprise cloud solutions
FYI, this story is more than a year old
Migrating to the cloud can initially seem complicated and daunting, but you might like to reconsider it. Taking that strategic leap can save on resources, equipment, data management and, most importantly, time to focus on productivity and growth.
It allows businesses of all sizes to be agile, which is the key to staying relevant and resilient in today's market.
Cloud.Local, powered by Plan B New Zealand, is a local cloud hosting solution. Designed to host new and legacy applications and keep your business running smoothly.
Eliminating the maintenance costs of traditional in-house servers and resourcing them and gives you the flexibility to scale your New Zealand business.
Cloud.Local is supported by a team of expert engineers who take on the whole transition and migration of your business data and applications with care.
So, how can your business benefit? High reliability and efficiency
Cloud.Local hosts your business data, applications, and processes in an NZ-based cloud. The data centre is within New Zealand's borders, enabling systems to work quickly and securely.
Your business is supported 24/7 by a team of expert engineers based in NZ who will resolve issues quickly, reducing risk and downtime.
Plan B New Zealand powers local, and is a business with over 20 years of experience in data protection. The platform has been independently tested to meet stringent international security standards so that users can have confidence in their data safety.
Through Plan B's broader connectivity capability, your applications and data on Cloud.Local can easily be connected to other cloud environments such as Azure or AWS.
Put the power in your hands
Plan B believes in creating bold, authentic, meaningful partnerships that simplify the pain points involved in cloud processes.
Connect to your Virtual Datacenter through the secure web portal to provision, monitor and maintain your virtual machines and services such as backup, replication, networking, firewall and access control. Let the Plan B New Zealand team and Cloud.Local take care of the hard work and ensure your seamless transition to the cloud.
Managing infrastructure is expensive and resource-intensive. Likewise, a wholesale move to public cloud can be disruptive and costly for many.
Cloud.Local combine familiar technology with the flexibility and scalability of cloud, backed up by years of experience in data protection and security.
What the cloud is NOT?
We all use cloud services every day, and the technology industry is clearly moving from the PC era to the cloud era. However, cloud is not a single place.
The cloud is wherever your data and your apps are. It can be anywhere and in several places, whether your data centre or elsewhere. Your services can be spread throughout many data centres, which allows for a much more efficient way of delivering IT services.
While virtualisation can be an important ingredient of the cloud, it is not always required. Instead, cloud is about managing the infrastructure using a specialised software layer. The reality is that the cloud is ready now. The biggest and fastest growing companies are heavily leveraging cloud.
Cloud is a way of working
Cloud is abstracted computing, but that is just the start. It enables you to spend less time thinking about infrastructure and more time on growing your business. In addition, cloud helps you work remotely, innovate on new ideas economically, and helps protect your business in case of a disaster or attack.
Reliability is key for any cloud solution
From automated monitoring to load balancing and more, a good cloud provider will remove the headache of maintaining the availability of your infrastructure. Because cloud providers operate at scale, you are not dependent on the availability of any one server. If the hardware goes down, you can be back up in minutes if you have any downtime. Cloud providers also offer geo-replication across multiple locations so that your operations can continue if there is a natural disaster in one location. Plan B Group offers a unique combination of recognised business continuity services, plus the networking expertise of Solarix, cloud and data centre capabilities of ICONZ.
Scalability
As your business grows, your cloud partner grows with you. As a result, you can spin up extra services in minutes rather than weeks. This can be particularly important when demand changes unexpectedly, for instance, when the need for eCommerce rockets due to lockdowns. Plan B Group can tailor robust and complete technology solutions designed to connect, protect and enable your business.
Let the Plan B New Zealand team and Cloud.Local take care of the hard work and ensure your seamless transition to the cloud.