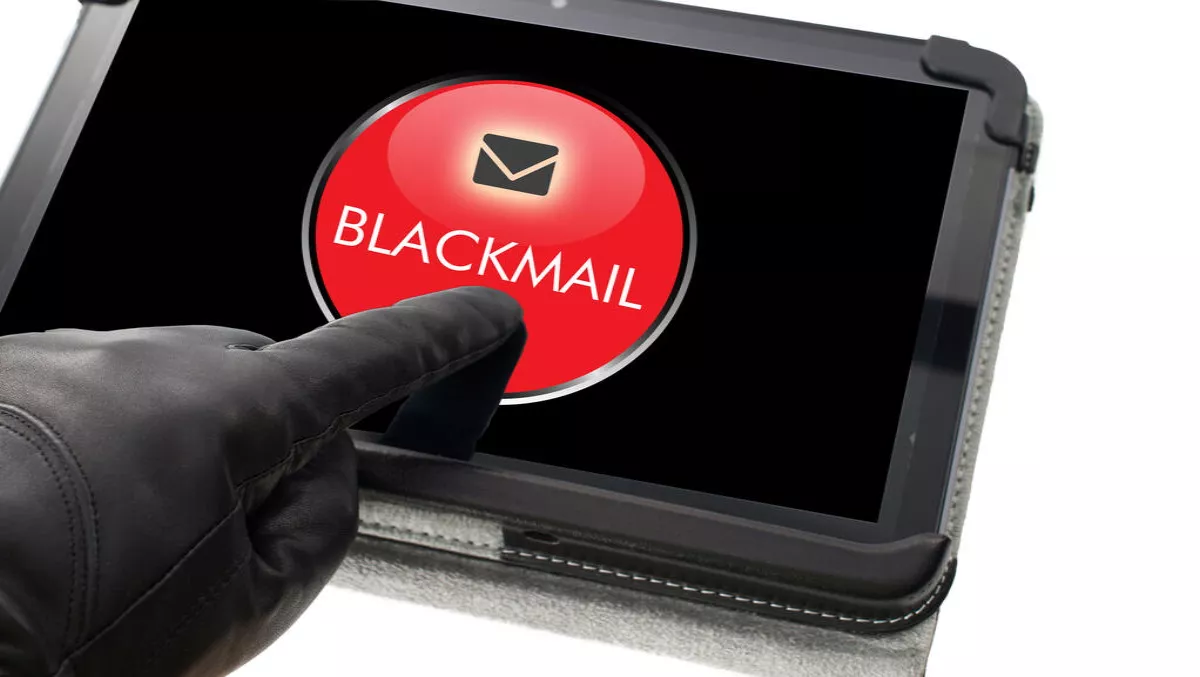 CERT NZ & Netsafe warn of scammers playing online blackmail hand
FYI, this story is more than a year old
​CERT NZ and Netsafe have both reported a surge in online blackmail incidents, in which scammers are claiming to possess compromising video footage of people and using it as an extortion method.
Emails sent to victims claim that when a person visited an adult website, the scammer took control of the victim's webcam and recorded video. The scammer then asks for as much as $500 in ransom.
"We can't confirm whether the video recordings actually exist, or if this is an opportunistic scam," CERT NZ says in a statement.
Netsafe has also reported a similar version of the blackmail scam.
"A scammer will set up an online profile with an attractive profile picture. This could be on social media or on an online dating site. They connect with a person, and encourage them to perform certain acts with the webcam on. They record this activity, and use it to blackmail the person. There have been reports of these videos being released on social media," Netsafe says.
CERT NZ adds that all users should cover their webcam when they are not using it. Users should only accept friend invites from people they know and to monitor their privacy settings.
Last week a similar blackmail campaign hit Australian inboxes. The scammer claimed they were able to record keystrokes, video and collect personal information from emails, messengers and social media profiles.
Watchdogs Stay Smart Online urged Australians not to pay the blackmail demands.
"Even if an attacker does have data, paying a ransom will only fund their activities, and it is likely they will ask for more money. You should never pay a ransom," Stay Smart Online says.
CERT NZ adds that people should not contact the scammers and should temporarily deactivate social media profiles so nobody can access contacts.
"If you're affected by this scam, there is a chance that you could have malware on your computer system. We recommend taking your computer to an IT specialist to check for malware.
CERT NZ also says that blackmail is a criminal offense in New Zealand and perpetrators could spend up to 14 years in prison.
"Until you decide what you want to do with the incident, don't delete any information, including the original demand, any other correspondence, social network accounts the scammer has used, and methods of payment.
"Digital evidence is fragile and needs to be captured in a timely fashion. Once deleted or blocked the evidence is generally gone," CERT NZ concludes.
Users are invited to report the incident to Netsafe through their online contact form, queries@netsafe.org.nz or calling 0508 NETSAFE (0508 638 723).