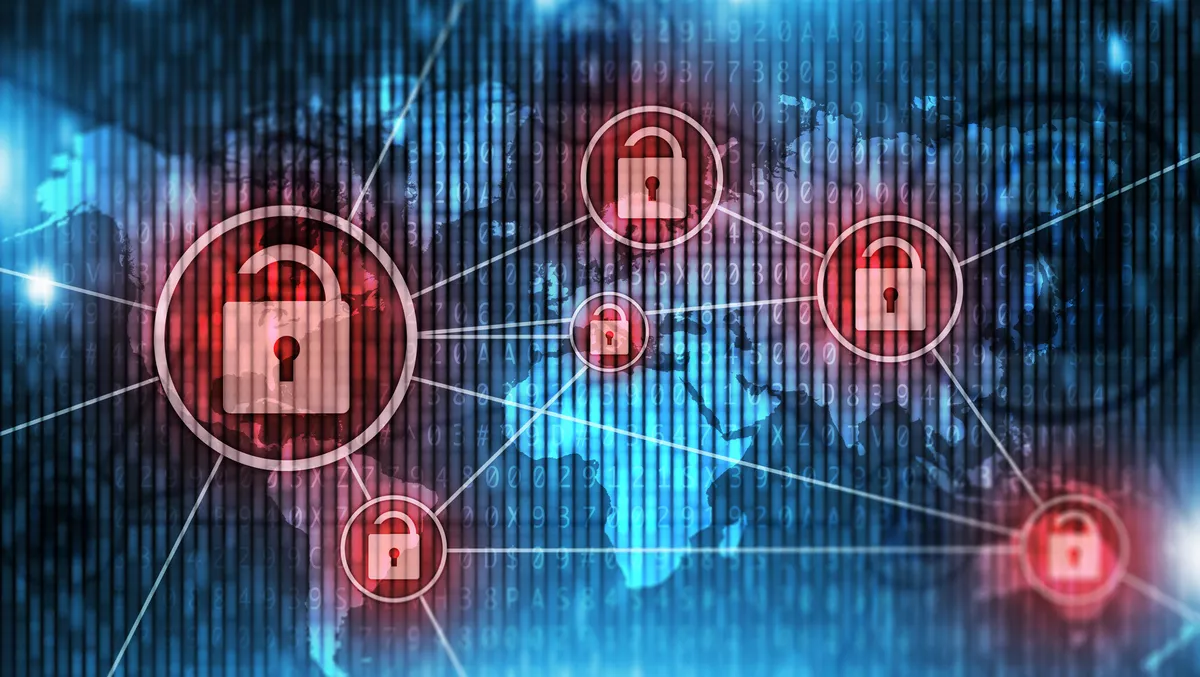 Biggest data breach will hit in 2022 - Micro Focus
In the aftermath of digitalisation on a scale that we haven't seen before, 2021 has left many organisations still scrambling to secure their IT networks and wondering whether they ever be truly safe from a potential breach.
As organisations continue their transformation efforts, they will need to rethink the way they approach cyber resilience and put cybersecurity at the forefront of the enterprise lifecycle - protect the business, detect for changing risk surface, and evolve competencies in line with changing threats.
As the new year looms, Stephen McNulty, President Asia Pacific and Japan at Micro Focus highlights the biggest trends in cyber security that are set to impact the IT and business industry.
1/ The biggest data breach will happen in 2022 – most likely effecting a large social network
The Internet has reshaped the world's connectivity through social networking, with worldwide users expected to reach 3.43 billion users in 2023. It's worth noting that Southeast Asia is home to the second-highest number of social media users with 482.73 million users.
With such a large following and potential number of personal data handled, we can expect a massive data breach in 2022 that will involve a Social Network or a huge vendor. This mass event will not only impact unprecedented number of users but also have temporary consequences in the market value of the victim. The consequences will be felt over time – the breach will be so big that the data/ sensitive information will be sold in collections… or seasons.
2/ The power of "business impacting" data
In the past couple of years, we saw a shift from prevention to detection and response capabilities as driven by continued increase in sophistication of cyber-attacks taking place. Going forward organisations in the region will pivot to prioritise their cyber investments on how to protect "business impacting" data.
By truly gaining an understanding on the "business impacting" data across an organisation and then providing the means to continuously assess where this type of data is being introduced into the environment, whether it be Cloud, SaaS solutions, core applications, third party relationships, etc. will allow for driving a more resilient approach to cybersecurity programs and minimising risk for organisations as a whole.
3/ Increased application of effective AI security
In the past two years, there has been a shift from prevention to detection and response capabilities as cyberattacks become more sophisticated. The increased adoption of IoT had led to greater reliance on networked devices and distributed computation systems which subsequently exposes organisations to critical infrastructure attacks. The key is having the right tools and information at precise timing.
Despite AI technologies being prevalent in cybersecurity, the types adopted in 2022 will focus on battle-tested techniques like statistical learning and anomaly detection. IoT and infrastructure attacks are expected to occur more abruptly, making identification of rare occurrences highly critical.
4/ User behaviour analytics at the centre
Identity powers everything and in this IoT era it will be critical to address the needs of entities, machines, and all other "things" requesting to be "someone" in the network. This will fuel a completely new dimension of UEBA - User and Entity Behaviour Analytics. UEBA analytics make use of machine learning and algorithm to monitor users by detecting behaviour patterns that could result in cyberthreat. UEBA can track an unlimited number of connected devices, establish a behavioural baseline for each device or group of similar devices, and immediately detect if a device is behaving outside its regular boundaries. But with the explosion of IoT devices, cyber security teams will need to navigate massive complexities and learn how to get a better control and understanding of how a machine can impersonate other entity.
5/ AI regulation that encourage ethical and responsible AI
AI has been notorious for its lack of transparency and user bias, which will trigger more discussions around regulation and certifications. Countries like China, Europe and Canada have already had discussions around ethical and responsible usage of AI, and their decisions will have a direct impact on all AI systems globally, including the cybersecurity implementations. While Singapore, for example, has implemented the Model Artificial Intelligence Governance Framework back in 2019, we should expect stricter regulations being implemented across the region that will help to better manage the ever-changing landscape.
"Cybersecurity vendors will be expected to provide full disclosure and documentation of their AI systems and analytics," says McNulty.
"In the end, a universal AI certification will make compliance and governance easier as outcomes will become more transparent."
Related stories
Top stories