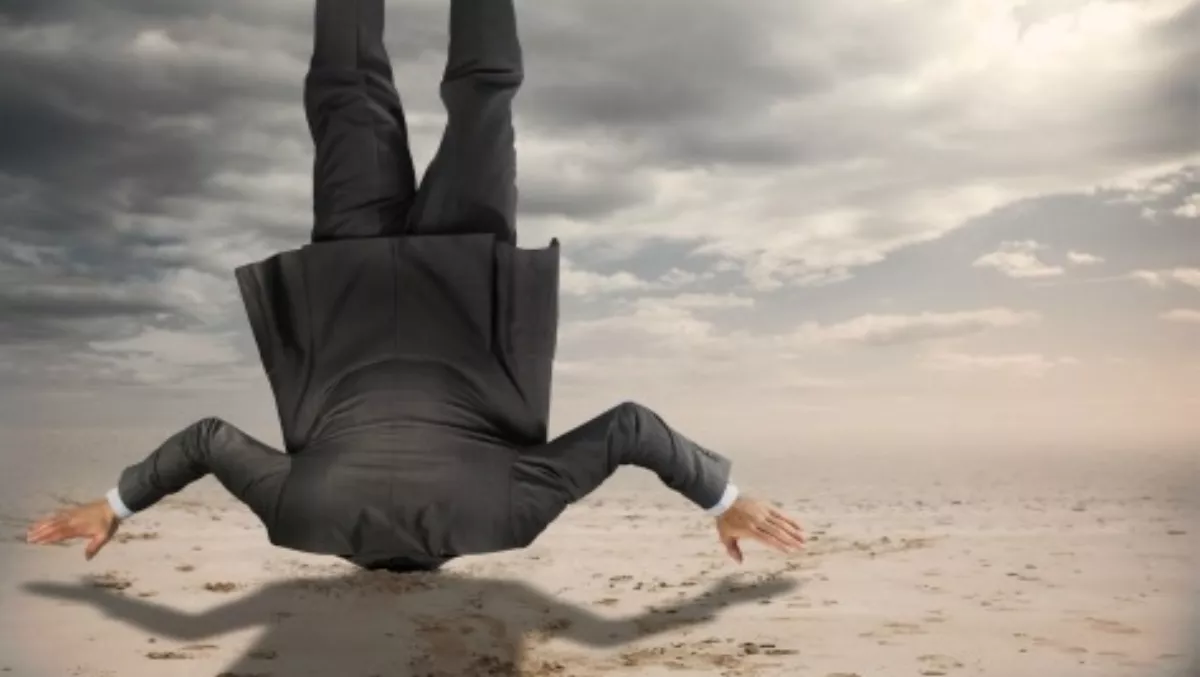 Are blind spots leaving your organisation exposed? Trend Micro says yes
FYI, this story is more than a year old
Simple blind spots are leaving individuals and organisations exposed to prominent threats, according to Trend Micro.
In its latest report, 'Bad ads and zero-days: reemerging threats challenge trust in supply chains and best practices', 2015 is still seeing common cybercriminal tactics that are having an impact on businesses and individuals.
"Who knew online and mobile ads, over-the-counter transactions, and even basic Word documents could still cause so much trouble," the company says.
The report revealed online advertising attacks shatter trust in the 'supply chain'. Trend Micro says complete and blind trust in third-party vendors or service providers can put online users at risk, and cybercriminals use infected online ads to inject BEDEP malware, which automatically downloads when ads are displayed.
"These attacks exploit online advertising systems and reveal security gaps in the supply chain. This exposes site visitors to threats, and could potentially damage the reputations of web administrators," the report explains.
Christopher Budd, global threat communications manager, says for regular people, malvertisements represent one of the worst threats out there. "More than any other threat, malvertisements can hurt people even when they're doing all the right things," he says. "Malvertisements can affect people who don't click on links, who are fully updated for all security patches and only go to trusted sites."
Budd adds, "In short, there's no amount of caution that can protect you from malvertisements: just luck."
Trend Micro says crypto-ransomware numbers are continuing to rise, and has expanded into the enterprise space, no longer exclusively pursuing consumers.
Infection counts quadrupled from 1,540 in Q1 2014 to 7,844 in Q1 2015. Crypto-ransomware infections make up almost half (49%) of the total ransomware volume found as of last quarter.
According the report, users from Australia and New Zealand suffered from ransomware attacks as TorrentLocker attacks inched their way from market to market.
Other crypto-ransomware variants seen this past quarter also showed marked improvements. The number of ransomware infections in Q1 against the previous quarter went down from 72% to 52% for consumers, while enterprises jumped from 16% to 28% in the quarter, and small businesses from 6% to 14%.
Jon Oliver, senior architecture director, says the rise of crypto-ransomware numbers will likely continue. "Using ransomware is a great way to immediately monetise a malware infection," he says. "Compared to getting $500 USD (approx.) right now to set up a botnet, rent out the infected user, steal banking credentials, and get money out of bank accounts, ransomware infections are more immediate. On average, it gets significantly more money per malware infection."
Trend Micro says given the rise of crypto-ransomware numbers and its apparent expansion to cover enterprise targets, there is more reason for individuals and companies to strengthen backup systems and ensure that their files are protected.
Related stories
Top stories