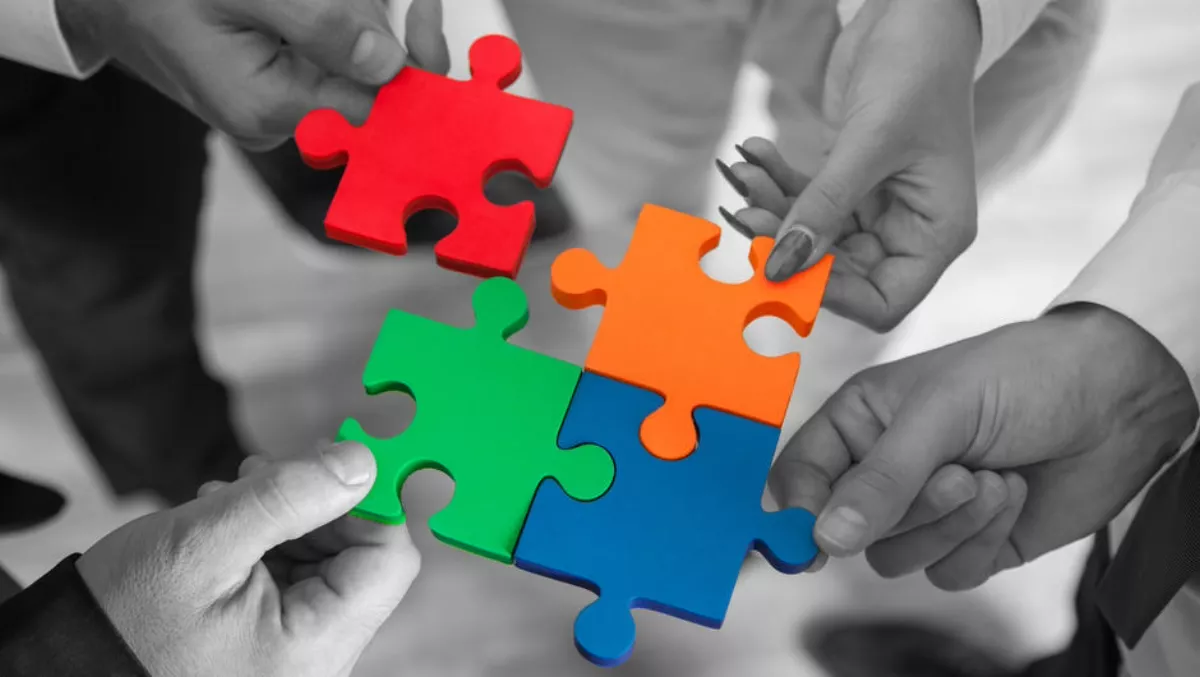 Apple, Cisco, Aon & Allianz make a play for cyber risk management services
Wed, 7th Feb 2018
FYI, this story is more than a year old
A joint effort between Apple, Cisco, Aon and Allianz is set to shake up the cyber risk management market by bringing together technology, cyber resilience evaluation services and cyber insurance.
The four companies believe that cyber threats are not the only problems for cybersecurity risk. Low adoption of cyber insurance, a fragmented security tech market, the security skills shortage and any active adversary all make up a melting pot of problems for organisations trying to understand and manage risk.
Cisco and Apple are providing secure technologies; Aon is providing cyber resistance evaluation services; and Allianz is providing options for enhanced cyber insurance coverage.
According to Cisco CEO Chuck Robbins, digital security must come first – it's a matter of reducing customers' overall risk to things such as ransomware and malware.
"Cisco Security technology is central to the new holistic risk management solution and we are excited to bring another important benefit to our customers with greater options for cyber insurance," Robbins says.
Apple CEO Tim Cook has a slightly different approach, stressing that Apple products are 'built from the ground up' with security in mind. He believes this encourages businesses to use Apple products in their enterprises.
We're thrilled that insurance industry leaders recognize that Apple products provide superior cyber protection, and that we have the opportunity to help make enhanced cyber insurance more accessible to our customers," Cook adds.
Aon Cyber Solutions CEO Jason Hogg says that ransomware is an evolving risk that impacts every aspect of a business.
"This holistic solution provides our clients with an integrated approach to addressing ransomware risk. We can provide customers with guidance on what cyber defenses, resources and processes to deploy to improve their cyber posture. It's the improved cyber posture that makes them eligible for enhanced/broader cyber insurance protection.
Allianz Global Corporate - Specialty CEO Bill Scaldaferri also believes that ransomware and malware attacks are constantly changing He believes they can only be defended against by using proactive analysis and the latest technology.
"This strategic alliance with Aon, Apple and Cisco allows us to provide a unique solution to companies using this integrated platform to manage risk and ultimately strengthen their battle against high-profile threats," Scaldaferri says.
The full package includes:
Cyber Resilience Evaluation: Aon cyber security professionals will assess interested customers' cyber security posture and recommend ways to help improve their cyber security defenses.
Cyber Insurance: Allianz evaluated the Cisco and Apple technical foundation of the solution and determined that customers using Cisco Ransomware Defense, and/or qualified Apple products can be eligible for the Allianz-developed enhanced cyber insurance offering.
Incident Response Services:Organisations will have access to Cisco and Aon's Incident Response teams in the event of a malware attack.