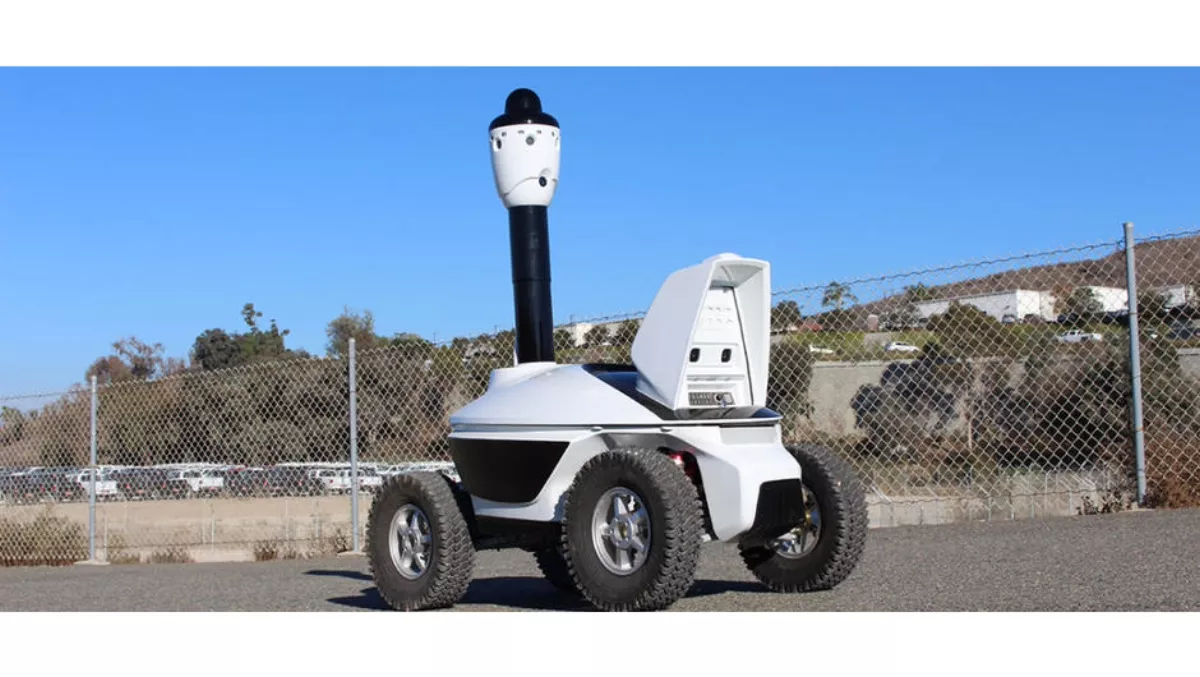 Advanced Security brings autonomous surveillance robot to NZ market
FYI, this story is more than a year old
Advanced Security Group has unveiled one of the newest recruits to its electronic security portfolio –a fully autonomous security robot.
The robot is designed to improve safety for human guards by working together and removing humans from dangerous situations.
The company says that organisations who bring robots into a security system will be able to optimise their guard force and they can commit to incidents where the threat can be properly assessed.
The robot can navigate indoors, outdoors and large areas with surveillance and closed-circuit television systems that use smart technology to stream footage back to a centralised operator.
"We continue to embrace new technology and make this available to our customers. The robots are faster, safer and more cost effective than the traditional security guard model," comments Advanced Security Group CEO, Mike Marr.
The robot was also designed with artificial intelligence that allows it to learn and understand its environment. It can then make decisions about routes and it can avoid obstacles.
"Utilising the ground robots, provides a significant 'Presence' to a site, and allows the surveillance to be completed without the gaps that are a limitation of fixed camera systems," the company explains.
The robot is able to patrol for 20 hours and autonomously recharge itself before continuing patrols without human support.
Advanced Security's sister firm, VigilAir, incorporated similar technology last year. They now use an integrated security drone response system that integrates with electronic security systems.
Advanced Security Group is an electronic security integrator with 13 branches across New Zealand. It provides access control, intruder detection, closed circuit television, cyber security and other products.
Last year the company acquired Auckland-based IT services firm Sentinel Technologies.
Sentinel Technologies continues to operate under its own name. It specialises in cloud, hardware procurement, backups, data recovery, cybersecurity and advisory services.
"We continue to invest in the ever-changing technology sector and the Sentinel Technologies acquisition reinforces a number of our Group businesses including Advanced Security," commented Marr in December 2017.
"In an age of innovation and disruption we see the acquisition of Sentinel Technologies as a great strategic fit as it will assist with the release of a number of new products and services to our customers", Marr continued.
Advanced Security has made a number of other acquisitions including Concord Security in 2016 and Struthers Electronics - Security in late 2014.
Advanced Security, which is a wholly-owned subsidiary of TPT Group Holdings, expects to announce further IT business acquisitions in the coming months.