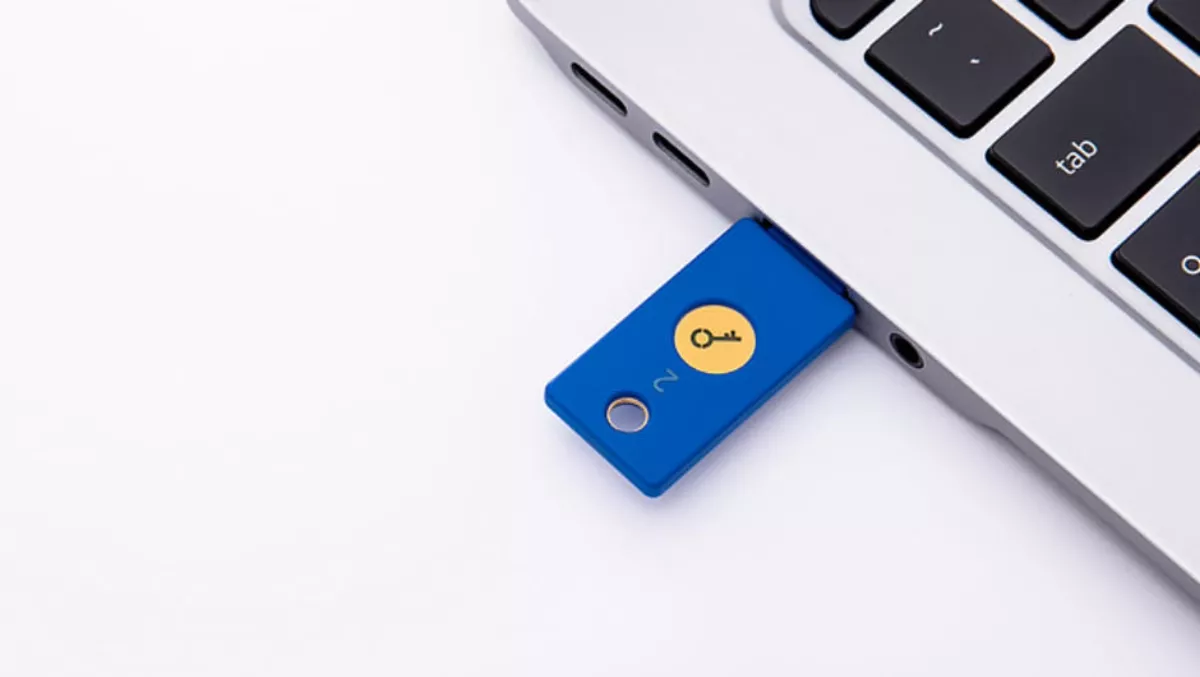 Yubico to provide hardware security key with Okta's MFA
FYI, this story is more than a year old
Identity and access management solution provider Okta and authentication security key provider Yubico have announced a new initiative to provide a free YubiKey Starter Pack to every Okta customer that uses Okta Multi-Factor Authentication (MFA) or Okta Adaptive MFA.
By offering strong hardware-based protection of the YubiKey as a factor option with Okta's MFA solutions, Okta and Yubico can provide an added layer of security for highly target individuals in an enterprise.
To help prevent and mitigate credential compromises – which account for more than 80% of data breaches – organisations are increasingly adopting MFA and using stronger step-up authentication with Okta Adaptive MFA to better protect their sensitive user data.
YubiKeys, hardware-based protection in the form of physical devices, provide an option for a second factor in Okta MFA.
Because highly privileged roles such as IT administrators and executives have access to a broad scope of user controls and information, Okta and Yubico have partnered to offer customers a way to get started with a free YubiKey Starter Pack with Okta MFA.
Okta chief operating officer and co-founder Frederic Kerrest says, "In today's zero trust world, MFA is no longer a luxury. Every user is a potential target, and high-value targets or key technical individuals such as IT administrators have access to some of the most sensitive corporate information available.
"The Okta and Yubico partnership provides companies with broader options to step up security – helping to ensure only the right people have access to the right data, at the right time."
Universal Second Factor (U2F) security tokens, such as the YubiKey, provide a strong level of defence against phishing and man-in-the-middle attacks, while also delivering a simple and seamless user experience.
The Okta co-branded YubiKey Starter Pack includes two YubiKey security keys, which can be used as the primary or backup authentication method in conjunction with Okta Verify.
"Strong, phishing-resistant authentication is critical at all levels of an enterprise, but even more so for administrators with elevated access and capabilities," says Yubico CEO and founder Stina Ehrensvard.
"By putting YubiKeys in the hands of these individuals, together with Okta MFA, we have the opportunity to further improve the security posture for Okta customers worldwide.