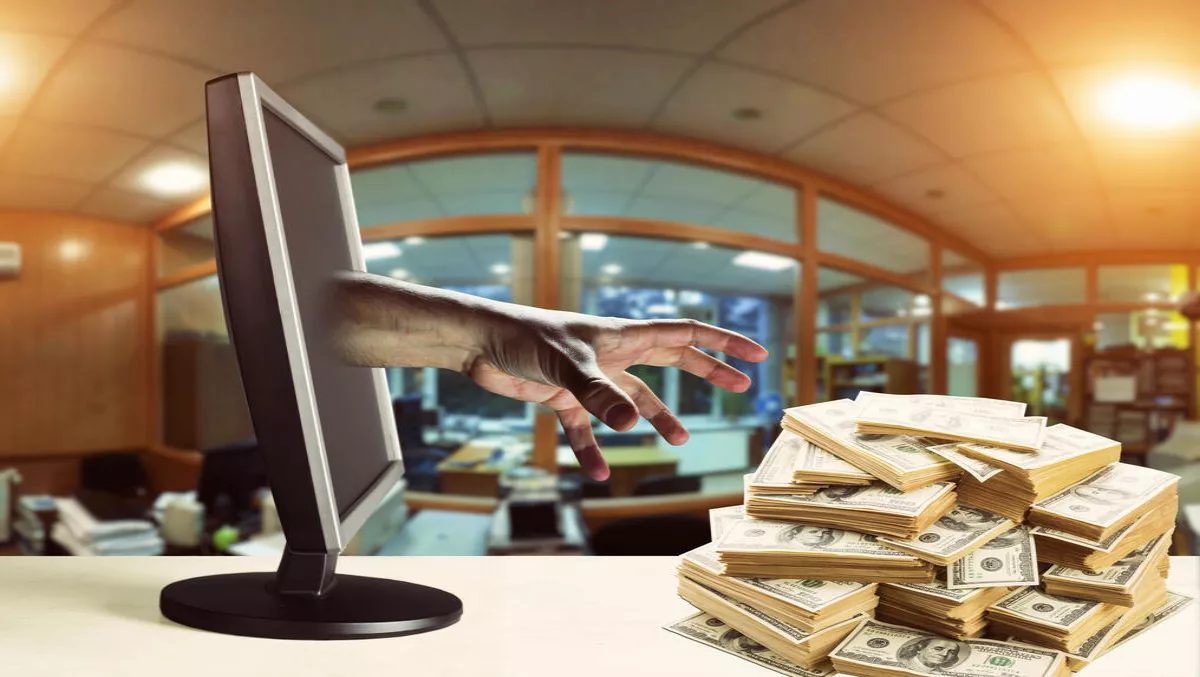 Is your network protected? Cyber crime in the age of information
FYI, this story is more than a year old
Within the last four years, online security and data breaches have grown increasingly threatening, compromising big name companies such as Target, Home Depot and Sony Corporation. Yahoo became the most recently identified victim of a major hacking in mid- December of 2016, although the breach dates back as far as 2013.
The attack compromised 1.5 billion user accounts, which is reportedly the largest of all time. Affected users have been advised to change all passwords associated with their Yahoo accounts, and surveillance technology is reportedly being designed to allow companies to more easily monitor customer accounts. Despite this, Yahoo is currently in negotiations to sell its core businesses to Verizon Communications and change its name to Altaba.
However, because the merger discussions were started before the recent discovery of Yahoo's breach, Verizon has not yet reached full conclusions on closing the deal. As such, they are expected to reevaluate the terms in the second quarter of this year.
While cyber crime often targets companies for immediate financial gain, hacking in the United States is by no means limited to the theft of personal information or card numbers taken from major businesses. According to the US Intelligence Community, Russia sought to influence the 2016 US presidential election in the most daring and direct attack thus far.
This release states: "In July 2015, Russian intelligence gained access to Democratic National Committee (DNC) networks and maintained that access until at least June 2016." By acquiring this information, Russian hackers were able to provide WikiLeaks with key material that fueled negative public perception of presidential candidate Hillary Clinton. Considering the scope of these attacks, it is reasonable to expect that larger-scale threats will only become more commonplace.
A 2016 report by the Ponemon Institute, an independent data security research firm, found that companies that experience a data breach in the US pay an average of $158 per record for recovery, which includes any sensitive, protected or confidential data that has been lost or stolen. Additionally, as the percentage of services conducted online grows, the amount of sensitive information available to hackers also rises, increasing the risk of cyber attacks.
In fact, IBISWorld estimates that the share of services conducted online will grow 4.7 percentage points from 2017 to 2020. Fortunately, there are steps businesses can take to help insulate themselves against security breaches, including leveraging network security equipment, security software and IT consulting services.
Network Firewall Security Equipment is an electrical component that typically includes a firewall designed to block unauthorised digital access while simultaneously allowing outgoing communication. Such security equipment also allows users to customise their overall level of protection and network encryption.
Specialization of the firewall is specific to individual companies based on how they interact with and use the internet; different functions require various capabilities. Due to the growing threat of online data breaches, demand for network firewall security equipment has been rising, although the availability of substitutes has prevented faster growth. As such, prices have been rising at an annualised rate of about 1.2% in the past three years. IBISWorld forecasts, however, that prices will stagnate from 2017 to 2020 due to declining input costs.
This kind of security equipment is typically ideal for small businesses- especially those that operate retail locations, which experience a high volume of traffic from smartphones and other devices that connect to their wireless network. However, large pieces of network firewall security hardware often require climate-controlled office spaces and significant maintenance work that some small firms may not have the means to provide. In cases such as these, the buyer will have to look to other, less costly security options.
Security Software is another option for small and midsize businesses, and typically provides virtual firewall protection and resistance to intrusion. The software also reports instances of malware detection to the supplier so the software can be updated on other machines, which allows it to better field disturbances on machines that have not yet been infected.
Many of these software products can also purge any intrusive software it discovers. Security software is simple to install and operate on most machines, setup is generally very easy and the software is continuously updated to battle the latest invasions automatically. As a result, small businesses without the resources for large-scale hardware purchases can easily buy and implement software as a cybersecurity solution.
Companies like Norton, Avast and AVG also offer complimentary (i.e. open- source) cybersecurity software for businesses and individuals. The intense resultant competition at the production level has been contributing to a 0.9% annualised decrease in the market price of security software over the past three years. IBISWorld also forecasts that despite growing demand, an influx of new software suppliers will contribute to a continued 0.9% annualised decline in prices through 2020.
IT Consulting Services are typically employed to assist in the auditing, development and implementation of proprietary security systems or software. While security software is preferable to smaller companies, IT consultants are typically only used in large-scale projects, so their buyers tend to be large corporations with large budgets.
This is because it takes years of providing quality service for these consultants to establish brand equity. Consultants rely on their brand names to win business, which curbs the speed at which new players can enter the market. As a result of these factors, IT consulting is a costlier option in relation to hardware and software solutions.
Michelle Hovanetz, a Lead Business Research Analyst at IBISWorld, states that, "rising technology usage has bolstered demand, leading to growth in prices." As such, suppliers have raised the price of IT consulting at a rate of about 1.2% per year on average from 2014 to 2017. Hovanetz continues by adding, "Fortunately, an increasing number of suppliers in the market helps to offset the speed at which prices grow." IBISWorld forecasts that demand for these services will lead to price growth at a slightly slower annualised rate of 1.1% in the three years to 2020.
Keeping Your Business Safe
As businesses' operations continue to be transformed by innovations in technology and automation, their sensitive data will become increasingly vulnerable to attacks. Without sufficient defensive measures in place, businesses will face a higher risk of incurring massive damages. With the threat that hackers, both domestic and foreign, will only intensify their cyber operations in the coming years, there is no better time to invest in cybersecurity measures.
In fact, cybersecurity is the top spending priority for 2017, according to a survey conducted by The National Association of State CIOs. This also includes cybersecurity insurance, which has become increasingly important as more companies work to mitigate financial losses brought on by cyber threats. Although it is unknown what kind of payout Yahoo will incur, past breaches indicate that it is common for companies to be required to compensate affected customers for any inconveniences.
Compared to the costs of a potential data breach, IT infrastructure protection and its accompanying insurance are relatively inexpensive. Whatever the size of the business, there are comprehensive, affordable cybersecurity solutions available. Businesses should protect themselves now—can you afford not to?