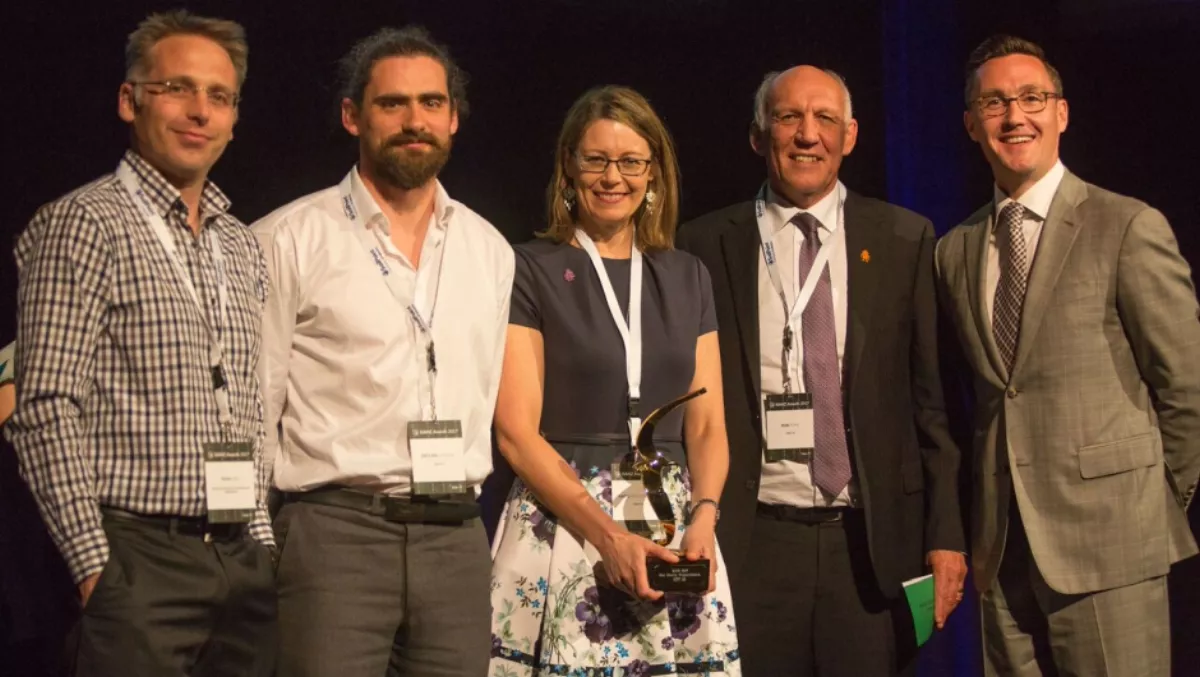 Winners unveiled as 2017 iSANZ Awards honour NZ's top InfoSec talent
FYI, this story is more than a year old
The winners from the 2017 iSANZ Awards were announced at a gala dinner in Wellington last night, celebrating the best and brightest security initiatives and professionals from New Zealand.
Winners included our national computer emergency response team CERTNZ, as well as Spark and Aura Information Security, SafeStack founder Laura Bell and Department of Corrections security analyst Erica Anderson.
Dr Peter Gutman, Honorary Researcher in the Department of Computer Science at the University of Auckland, was inducted into this year's Hall of Fame.
iSANZ Board Chair Kendra Ross says the Awards recognise those who have contributed their expertise, insight and dedication to benefit New Zealand's digital security.
"The cyber threat landscape is challenging and constantly-evolving. The entries we received this year exemplify the hard, backroom work that goes on behind the scenes to protect networks of businesses and organisations across New Zealand from malicious activity," Ross comments.
"We were impressed by the accomplishments and achievements of all our entrants, finalists and winners. They are leaders in the information security field and number among some of the most skilled professionals anywhere in the world.
The 2017 iSANZ Awards winners are:
Best Security Project / Initiative: CERTNZ
For building a computer emergency response team for New Zealand.
As one of the world's newest computer emergency response teams, CERTNZ was set up and launched in 9 months. It sits at the centre of the country's cyber-security response – acting as a coordinating entity to identify threats and help users respond.
Best Security Awareness Campaign: Spark NZ
For its online training module – 'The Way We Work'.
'The Way We Work' was launched in October 2016. The interactive internal campaign is themed around the PacMan game and is designed to teach Spark's staff how to recognise, report and react to security incidents.
Best Security Company: Aura Information Security
Aura provides a suite of InfoSec services here and overseas. The company has introduced several new and innovative initiatives over the past year and was recently accepted as a 'Primary Supplier' for the Government's ICT Security - Related Services panel.
Best International Superstar: Laura Bell
Laura founded security firm SafeStack in 2014. A highly-regarded researcher, she's garnered profile as an international conference speaker over the past decade and is heavily involved in security-related mentoring, education and outreach roles here and overseas.
Up-and-coming Cybersecurity Star: Erica Anderson
Erica is a Department of Corrections security analyst. She's been working in information security for 3 years - making a strong contribution in her day job and community efforts including Code Club Aotearoa, Tech Futures Lab, Summer of Tech and the BSides conference.
Hall of Fame Award: Dr Peter Gutmann
Peter is Honorary Researcher in the Department of Computer Science at the University of Auckland. Over decades he has made several pioneering contributions to the information security industry– including developing the CryptLib software security library, Secure File System, and contributing to PGP version 2.
The 2017 iSANZ Awards were sponsored by Check Point, Context, Micro Focus, Arbor Networks, Aura Information Security, SailPoint, Symantec/Westcon-Comstor, McAfee, RSA and Datacom. Supporting organisations are 1st Tuesday, ConnectSmart, Duo NZ, InternetNZ, Izard Weston, TechDay's SecurityBrief, NZITF, SiteHost and Stephenson Thorner.