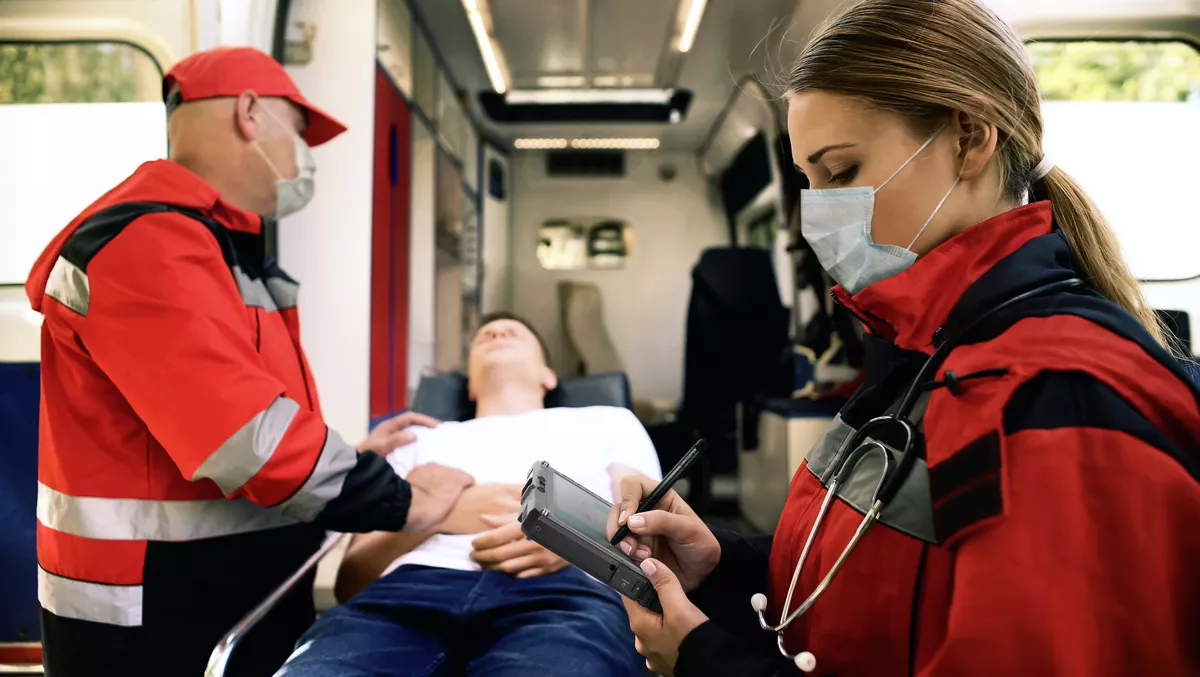 What 5G means for first responders
Article by Getac Australia and New Zealand business development manager Frank Baldrighi.
In today's constantly changing landscape, first responders must be adaptable, proactive, and collaborative, and the fifth generation of mobile cellular network technology (5G) is the technology to get them there. By offering a high-quality, high-speed connection over the air rather than with wires and allowing a massive number of connected devices in any given area, 5G removes most of the compromises from mobile activity that the urban environment faces. This technology lets field personnel receive on-the-spot support and real-time intelligence, which was not previously possible due to network speed limitations.
The rise of social media has created secondary problems when it comes to real-world emergencies. Infectious disease outbreaks and civil unrest have become prevalent, often because the technology being used by the general public is more advanced and faster than that used by emergency services organisations. Media and information storms make incidents, emergencies, and disasters more prominent. The effects remain long after the initial incident is resolved, so it is crucial that first responders, and governments, recognise and prevent these information brawls from happening in the first place. Super-fast 5G, with the help of advanced communication technology, is the way to make this happen.
Cloud computing has already helped improve the way organisations operate in the public and private sectors; however, it hasn't been as useful to first responders due to the wait times associated with it when network access is slow. On the other hand, edge computing removes those wait times by putting the information closer to where it's needed. Add this proximity to the speed of 5G networks and devices, and first responders can now fully leverage cloud technology to improve services. Furthermore, as first responders increasingly become the targets of cyberattacks, 5G networks are more secure than previous-generation networks.
For example, 5G networks offer network slicing, which creates a dedicated network lane through a cellular network. This has never been an option before. Network slicing avoids congestion, prioritises different traffic types and guarantees lower latency to support applications like virtual reality (VR), augmented reality (AR), and situational awareness. Network slicing, 5G, and edge computing play a big part in transforming how first responders perform.
The future of technology for first responders could mean personnel can focus on what machines cannot do, saving lives. For example, in the future, first responders could use an AR headset to receive instructions or updates, gaining more effective training and situationally relevant prompts to improve the first responder's actions. The devices could even inform responders of the patient's existing medical conditions and allergies without the need to ask, which could be particularly useful if the patient is not conscious.
The future may also see automated emergency response abilities, such as medical supply drones and traffic rerouting, by using AI powered by 5G connectivity.
5G could also let patients receive medical expertise beyond the presence of a medical practitioner, with healthcare workers able to do testing and preliminary diagnosis remotely. VR could be used for doctor appointments, psychotherapy, and even pain amelioration. This would increase the number of patients being seen, which could improve outcomes and reduce healthcare costs.
Once a city has its first responders leveraging 5G effectively, other areas of a city's infrastructure can also be addressed. This could include transforming into a smart city, reducing emissions, energy consumption, and pollution.
For organisations to fully harness the potential of 5G, they require 5G-enabled devices. First responders, in particular, require rugged devices that can go anywhere and withstand a harsh working environment. This means the devices need to be able to weather drops, shocks, moisture, dust, and extreme temperatures, all while operating without interruption. The device should provide easy visibility even in low light or bright sunlight, and touchscreens need to be responsive even when users have wet or dirty hands or are wearing gloves.
Consumer-grade 5G devices are unlikely to be suitable for first responders who often operate in harsh and unpredictable conditions. Choosing a rugged computing solution with 5G capability will let emergency services organisations benefit from 5G now and into the future.
Related stories
Top stories