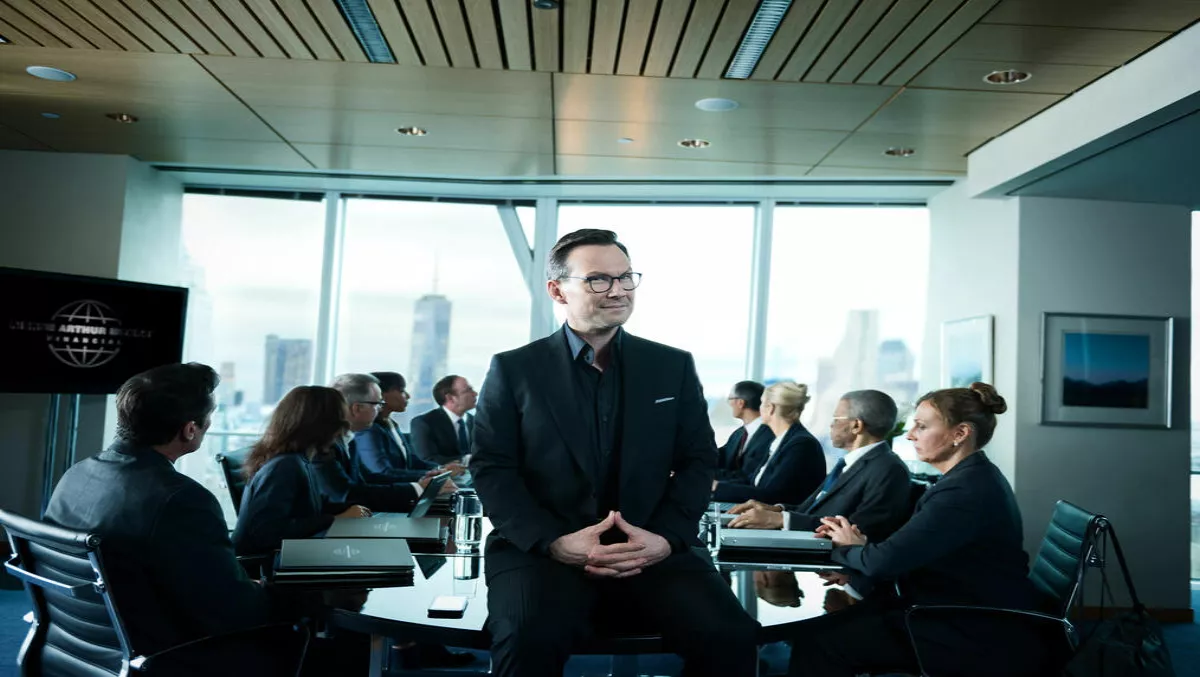 Watch out for 'The Wolf': Mr Robot star turns device hacker in new HP web series
Wed, 15th Feb 2017
FYI, this story is more than a year old
HP is kicking off a global cybersecurity awareness campaign and who better to take centre stage than the star of the hit hacker TV series, Mr Robot.
Christian Slater, an award-winning actor who plays the notorious Mr Robot and father of hacker Elliott, features in the newly-launched HP Studios' web series, called The Wolf.
The series presents Slater as a hacker, who hacks a company from the mailroom to the boardroom, all by using overlooked vulnerabilities, poorly secured printers and PCs.
"They've got no idea I used my phone to hack the OS on that printer over there. And why would they? Not one printer in this place has built-in malware protection," Slater says in the series.
"None of the printers here automatically monitor for threats. So that 'gift certificate' I just sent Janice to print was actually hiding my malware in the print stream, bypassing the company security. Which means now I can use the printer to get around the firewall, and surprise, access all the unencrypted data," Slater continues.
HP says the first episode shows that security is not just about the network or perimeter, but pervasive and concerning for everyone. HP cites a recent IDC report that showed 84% of Asia Pacific organisations are operating with 'less than ideal' IT security strategies, especially in areas such as printing and imaging devices.
HP says it has transformed its technology to help address this challenge to tackle endpoint device vulnerabilities. The new series banks on building awareness and urgency within the IT and security community.
HP's own enterprise class printers feature what HP says is the 'strongest' protection in the industry.
HP Sure Start helps to detect malicious BIOS attacks and recover through self-healing
Whitelisting enables only known and 'good' firmware to be loaded and executed on a printer.
Run-time Intrusion Detection for in-device memory monitoring for malicious attacks.
HP says its dedicated R-D lab is focused on security innovation to ensure printers and PCs are designed with security in mind. HP Secure Managed Print Services can also provide services ranging from advisory and implementation to governance and compliance.
Watch The Wolfweb series below.