Partner content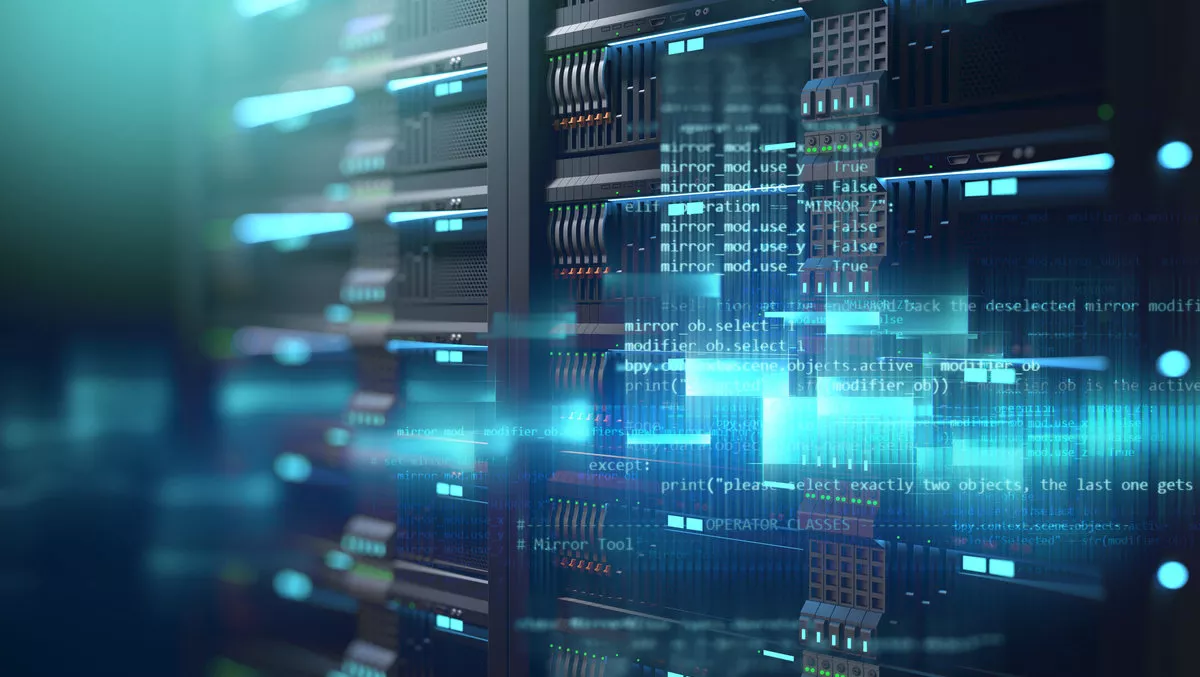 Tapping into SD-WAN's productivity gains without the security concerns
FYI, this story is more than a year old
Article by Josh Alcock, Principal Engineer and Cyber Security Strategist, Fortinet New Zealand
SD-WAN (software-defined wide area networks) is proving to be a hot topic amongst security and networking professionals in New Zealand. And with good reason.
With SD-WAN you can achieve the reliability and functionality of MPLS (multi-protocol label switching) without the higher costs as it is less expensive than traditional ISP/telco-managed VPN connections.
The major sticking point around SD-WAN is security.
Pure SD-WAN doesn't include any provision for secure transmissions.
To add security to an SD-WAN-based network, you have two choices: Install a standalone firewall at each remote location and run both the SD-WAN modem/router and security concurrently, or take advantage of the next generation of Secure SD-WAN firewalls that combine all of the security features of a firewall with the networking functionality of an SD-WAN modem router.
Embedded security
Embedding security into your network – specifically your SD-WAN - as a standard business procedure makes much more sense than adding security functions as an afterthought.
Indeed, building in security capabilities will become much more critical with the growing importance of operations technology (OT), SCADA (systems control and data acquisition) and 5G fast networks.
The good news is that security vendors – Fortinet included – are offering more and more DevOps (software development/operations) tools such as APIs and connectors so that enterprises can deliver security features alongside updated applications.
In essence, embedding security at the start of a development project enables enterprises to pursue digital business opportunities without fear.
Reduced complexity
Taken one step further, a comprehensive security posture that encompasses network operations, cloud access, application development and the latest in threat intelligence is actually easier to manage than a cluster of point security solutions.
The key term here is comprehensive.
If you can migrate all of your security requirements to a single, interoperable security fabric, you can reduce your operational overheads significantly whilst enhancing your security protection.
The security fabric orchestrates all of the security functions so that they all work in conjunction with each other.
And when combined with real-time security updates that are automatically uploaded into the fabric, your organisation is always aware of the latest malware making the rounds.
Similarly, if any security node on your fabric detects an anomaly, the fabric immediately isolates the suspect code, analyses it both in-house and via a threat mitigation lab and, depending on the analysis, either passes or eliminates the threat.
The path of least resistance to comprehensive security
Digital transformation is opening up opportunities for enterprises all across the country.
More on-line commerce, more cloud-based applications, faster networks, more remote workers…the list goes on and on.
And it's all happening at an ever-increasing speed.
SD-WAN is just one example.
You have to ensure that your security profile keeps up.
The major benefit of a comprehensive security fabric is that no matter which way your organisation moves to take advantage of all of these technological innovations, you'll be able to embed interoperable security into the equation without having to worry about compatibility, scalability, functionality or support.
That is the Fortinet promise.
Security fabric: The antidote to complexity
Your security challenges will not get any easier.
Not only is network technology undergoing massive changes but the adversarial community (state-sponsored, criminal, opportunists and hacktivists) is getting smarter and more organised.
To stay ahead of the curve you should be looking at partnering with a vendor that has a comprehensive, fully-integrated security fabric.
One that has all the connectivity tools for embedding security at every point, the management tools to monitor activity at the granular level and the commitment to be proactive when it comes to securing fast-moving technological innovation. And that vendor is Fortinet.
About the author
Josh Alcock is Fortinet New Zealand's Principal Engineer and Cyber Security Strategist. As such, it is his business to know what's happening in the cybersecurity world and help enterprises secure their transitional networks without sacrificing speed, functionality or control.
About Fortinet
Fortinet (NASDAQ: FTNT) secures the largest enterprise, service provider, and government organisations around the world. Fortinet empowers its customers with intelligent, seamless protection across the expanding attack surface and the power to take on ever-increasing performance requirements of the borderless network - today and into the future. Only the Fortinet Security Fabric architecture can deliver security without compromise to address the most critical security challenges, whether in networked, application, cloud or mobile environments. Fortinet ranks #1 in the most security appliances shipped worldwide and more than 375,000 customers trust Fortinet to protect their businesses. Learn more at Fortinet's website, the Fortinet Blog, or FortiGuard Labs.
Fortinet Security Insights is a series of hard-hitting discussions of trends in the cybersecurity world, how they will affect your enterprise and what you should be doing to prepare for digital transformation.
Related stories
Top stories