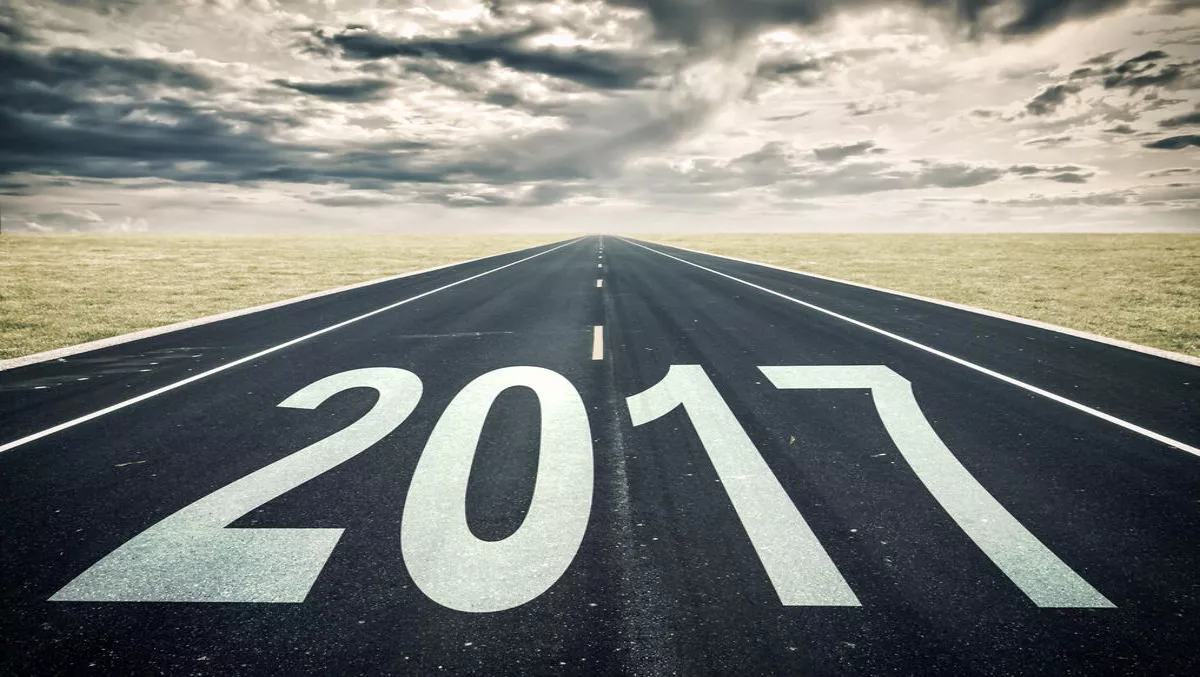 Symantec's cyber security predictions for 2017
Wed, 7th Dec 2016
FYI, this story is more than a year old
2016 saw hacks resulting in large sums of money vanishing, while data breaches had sensitive corporate information being sold to the highest bidder. Now security experts Symantec have compiled a list of 10 security threat predictions for 2017 as cybercriminals change tactics to take advantage of a rapidly evolving cyber security landscape. Here's what they say we can expect:
#1: The proliferation of the cloud generation
Symantec's first prediction for 2017 is a really a no-brainer, even if it is important for businesses. In the enterprise space, the stampede to the cloud has been driven by businesses needing to support a geographically spread-out workforce (not to mention having some protection from natural disasters such as earthquakes).
According to Symantec, this uptake of cloud applications will require that Enterprise IT teams shift their security focus away from just safeguarding servers/PCs and tablets to securing users and their data across all applications and services.
#2: Connected cars
A growing number of cars are highly connected. Symantec says will see an automotive hack being a likely prospect for 2017.
The scope for automotive mayhem is very real. In September, Chinese technology company Tencent demonstrated vulnerabilities that allowed them to remotely take over a Tesla Model S and control its sunroof, display, door locks and even brakes.
Symantec says that this could include cars becoming the latest victims of ransomware or even self-driving cars being hijacked and stolen. Then there is also scope for unsolicited snooping, which could see some pretty hefty arguments over liability between software vendors and car manufacturers.
#3: IoT Hacks
IoT devices are everywhere - from affordable cameras that check on pets at home through to BYOD IoT widgets in the enterprise. In short, IoT gear is everywhere. This also means corporate IT security teams need to start seeing seemingly innocuous gadgets as entry-points that could be exploited by hackers to access corporate networks.
This isn't idle speculation either. In October an attack on Dyn, an internet infrastructure provider, caused widespread outages and network congestion throughout the US and the world. The attack created mayhem for Internet users attempting to reach sites such as Twitter, Amazon, Tumblr, Reddit, Spotify and Netflix. Subsequent analysis of the attack found that it was launched from compromised IoT devices.
As the Dyn attack has shown, most IoT widgets have little to no security. As such most are vulnerable to attack. Given the massive growth in the number of IoT gadgets installed in homes and businesses, it isn't hard to see why Symantec say that the risk of large scale hacks using IoT hardware will only increase.
#4: Cloud generation dynamics define the future of the enterprise
This Symantec prediction isn't so much about a cyber threat but more of a trend driving change. The folks at Symantec reckon that enterprise networks will become more diffuse.
It isn't hard to see why - smartphones and ubiquitous 4G means a growing number of workers are becoming highly mobile.
This also means that focusing solely on protecting on premise networks is at best a short-sighted strategy. As enterprises move towards cloud-based services, rather than investing in expensive and unnecessary infrastructure, new ways of thinking about security also need to happen.
#5: Ransomware will attack the cloud
The thing about such a significant shift towards cloud-based storage and services, is that the cloud is rapidly becoming a target for hacks and cyber attacks. This puts even more pressure on enterprises to broaden the focus of where they secure their data.
This threat isn't merely academic or even anything new. In May, IT security consultants Hold Security found that a whopping 270 million e-mail user details had been stolen and were freely available in Russia. According to Hold Security, there were about 57 million Mail.ru accounts, 40 million Yahoo accounts, 33 million Hotmail accounts, and 24 million Gmail addresses.
#6: Machine learning will drive the need for sophisticated big data capabilities
Symantec predict that machine learning is set to grow. They're not the only ones. Forrester says investments in machine learning will explode by 300 per cent in 2017.
There are some big pros (and cons) with this trend. Tapping into lucrative business insights is a definite pro as are improvements in human/machine interaction. As more forms of machine learning become available, enterprises will need to develop increasingly sophisticated capabilities deal with the data deluge it generates across the enterprise.
Symantec say that machine learning will play an instrumental role on the front lines of the ongoing cyber security battle.
#7: Rogue nation states will finance themselves by stealing money
Symantec say that in 2017, rogue nation states could team up with organised crime to fill their coffers. This they speculate might be what had happened with recent attacks on the banking sectors SWIFT fund transfer system.
Earlier this year, Reuters reported that SWIFT sent notices to banks around the world asking them to be extra vigilant after Hackers stole US$81 million from a Bangladesh Bank. According to the Reuters report, the hackers almost stole another US$1 billion but a typo led to two further transactions being cancelled. Many of the characteristics of the SWIFT attack led researchers to look at rogue nation states as the potential perpetrators.
Symantec note that similar attacks could have political, military and financial implications for affected countries.
#8: Fileless malware will increase
Number 8 on Symantec's list of cyber security predictions is what they are calling fileless infections –attacks involving code written directly onto a computer's RAM with no files stored on the affected computer's hard drive. This them difficult to detect. Because of this, such attacks can bypass intrusion prevention and antivirus programs.
Malicious code is injected into unpatched running processes, which in turn is used for to exploit the compromised system. Fileless malware is typically picked up from visiting a compromised website, this can happen after accidentally clicking a malicious online advert.
Symantec note that the frequency of fileless attacks increased during 2016. They say that they're only likely to grow in 2017.
#9: Secure Sockets Layer (SSL) abuse will lead to increased phishing sites using HTTPS
If fileless attacks gives IT security teams sleepless nights, they're likely to see Symantec's next prediction as catastrophic. Symantec say that the increase in free SSL (secure sockets layer) certifications – the little padlock on your browser that says a site is secure and Google's moves to label non-SSL/HTTP-only websites as unsafe could weaken security standards.
Symantec say that as SSL becomes more obtainable, spear-phishing attacks and the spread of malware will happen because consumers are used to trusting SSL secured websites.
#10: Drones will be used for espionage and attacks
Sounding like something out of a James Bond movie, Symantec says 2017 could see "drone-jacking". This scenario involves hackers intercepting drone signals and taking over drones for their own benefit. Should Domino's recent drone pizza delivery happen, we may also see obese hackers too.