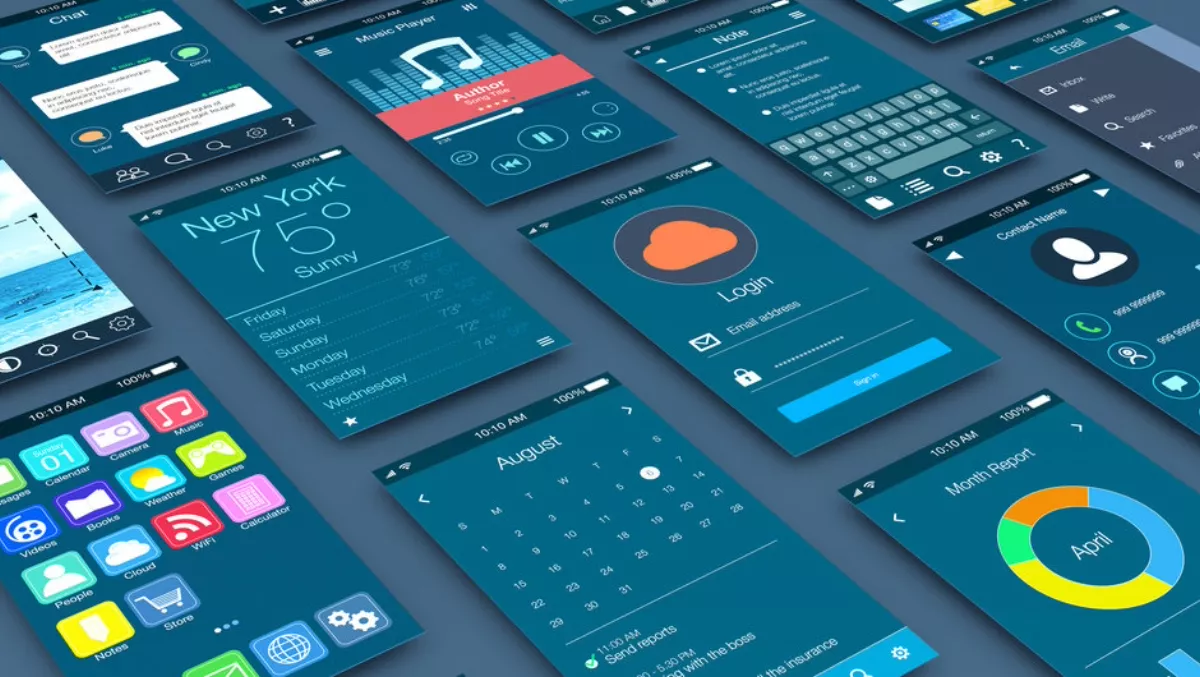 Security and mobility app adoption increasing - Okta
FYI, this story is more than a year old
Identity services provider Okta has announced the results of its fifth annual Businesses @ Work report, which leverages anonymised data from Okta's customer base to shed light on technology adoption in the enterprise.
The fastest-of-the-fastest growing apps focus on identity-driven security, indicating that companies are taking Zero Trust seriously.
User-focused security apps dominate with KnowBe4, LastPass, and Proofpoint in the top three spots. KnowBe4, a security awareness training company, beat other apps by far with its 178% year-over-year growth to claim the top spot.
Okta APAC general manager Graham Sowden says, "More and more businesses are realising that with the rise in advanced insider threats, not everything or everyone inside a network can be trusted.
"Adopting a new Zero Trust framework, organisations are leaving traditional network security strategies behind, and instead shifting to perimeter-less approaches, focusing on users, data, and locations," Sowden says.
"People – and their digital identities – are the framework's foundation, and businesses are sourcing tools to help protect valuable user credentials."
Additional key findings include:
The Microsoft vs. Google rivalry continues: Office 365 is the most popular app and can claim nearly twice as many customers as G Suite. Office 365 increased its lead and continues to dominate the total pool of apps, growing its active unique users by 55% year over year, while G Suite's user base is growing more quickly, at 116% year over year.
Although Office 365 is the top app in Okta's network, data shows that companies prefer to use a variety of different apps rather than using the full Microsoft suite. Over three quarters (76%) of Okta's Office 365 customers have one or more apps that offer duplicative functionality to apps offered by Microsoft. Over 28% are chatting on Slack and nearly 24% are connecting with their colleagues on Zoom.
Also, companies investing in developer tools are three times as likely to deploy G Suite than businesses without any developer tools. Our data shows that 46% of companies with at least one developer tool have G-suite compared to only 17% of non-developers.
Companies have a growing app-etite: In today's tech-first environment, companies and employees alike are insisting on flexibility, as evidence by five of the top ten most popular apps being collaboration tools. There's a clear trend that larger companies are deploying more apps over time. Large companies (2,000 or more employees) who have been with Okta for three years are deploying 163 apps on average. And in the past four years, large customers have increased their number of deployed apps by 68%.
The more factors the merrier: In 2018, a total of 812 notifiable data breaches were reported to the Office of the Australian Information Commissioner (OAIC). To increase security, more companies have turned to MFA to protect against breaches, with 70% of Okta customers using 2-4 different factors for authentication, up from 65% last year.
The two most commonly used factors are Okta Verify (a mobile app-based factor) and SMS. Use of Okta Verify has increased by 13 percentage points in the past three years, whereas SMS has dropped 3 percentage points. Security questions have shown the largest drop, from 29% three years ago down to 18% today. Over two-thirds of the Okta customers who enrolled since 2016 with less secure factors added more secure factors within two years, as 71% of customers had added Okta Verify, 44% had added Google Authenticator, while 15% had added Yubikey and 5% had added Duo.
Airbnb continues to grow: Airbnb is now the second most popular hotel and lodging app, climbing from its #4 spot last year. Nearly 700,000 companies are using Airbnb for work and many are extending these trips to include personal travel. For the more traditional hotel experience, the Starwood Hotels group (which includes the Westin, Sheraton, and W Hotels) and Marriott lead the pack.
Other top travel apps this year include Southwest Airlines and Uber, which has held the top spot in the ground transportation app race for the past year and continues to grow.
Sowden concludes, "Our research shows that organisations are increasingly reliant on technology in every aspect of their business, and are investing in new apps, solutions and tools to keep their workforce operating in harmony. Companies will continue to seek and adopt tools that allow them to remain competitive while embracing flexible and customised solutions in an effort to optimise productivity and security in the workplace."
Related stories
Top stories