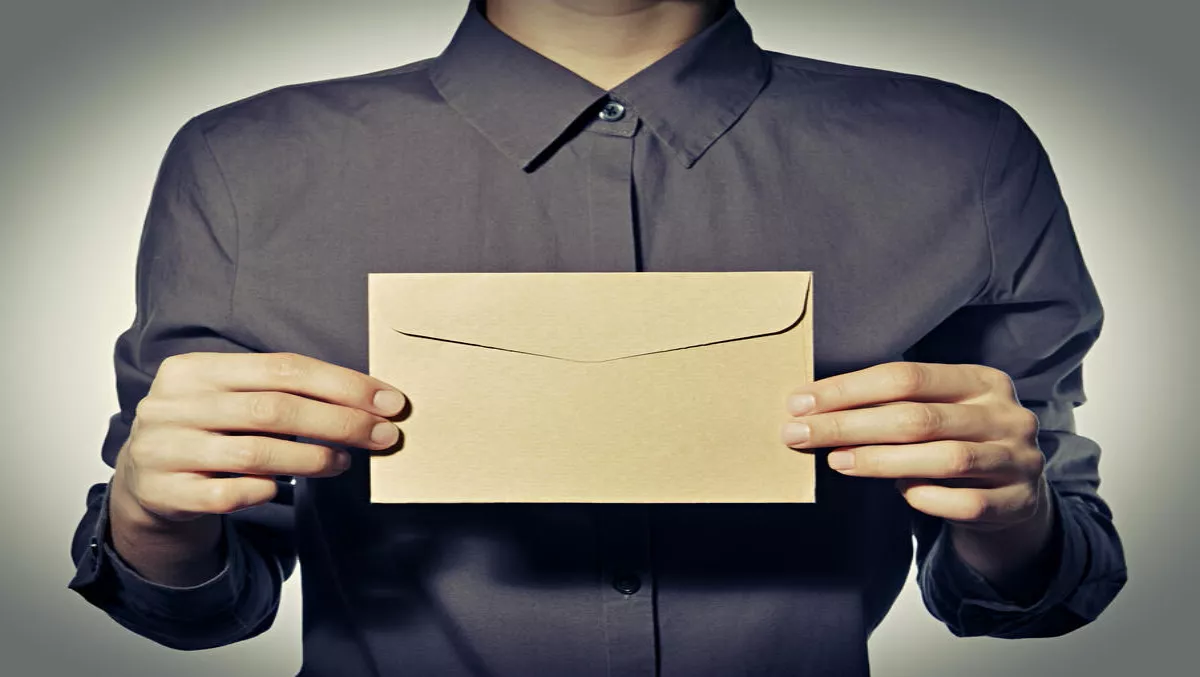 Scammers hijack MYOB brand in malicious email scams
FYI, this story is more than a year old
MYOB users are being warned to watch out for a malware phishing scam targeting inboxes this week.
Australian email security provider detected the scam, which began distribution on Tuesday afternoon. The company says it's one of the biggest email scam influxes it has seen in the last 12 months.
The email scams appear to be from a noreply email address at financialaccountant.info email address, although the sender's name varies. It appears to look legitimate because it includes 'Powered by MYOB' branding at the bottom of the email.
In a similar attack earlier this year, hackers created fake MYOB invoices that demanded payments up to $6400. The invoices directed users to a compromised SharePoint website that hosted a JavaScript Trojan.
According to MailGuard CEO Craig McDonald, "The email trades on the trusted reputation of the Australian software company – and the innocent suppliers whose names are used in an attempt to dupe people into clicking the link. It's a common tactic used by cybercriminals".
The email asks victims to click on a 'view invoice' button, which leads to a .ZIP file on a newly-registered Chinese domain. That file contains a malicious JavaScript malware.
MailGuard says this particular type of malware is able to harvest private information from web browsers, install itself for autorun at startup and installs a process that delays analysis.
However MYOB is not the first company to be impersonated by hackers. Brand impersonations are becoming increasingly common.
"By targeting popular brands, recipients are more likely to have a relationship with the company being impersonated. That's an instant foot in the door," comments McDonald.
MYOB COO Andrew Birch says that the company takes this type of criminal activity seriously and is making every effort to close down operations that try to defraud clients by masquerading as its brand.
"In this instance, we have moved quickly to have the malicious website taken down. This means, even if someone accidentally clicks the link, the malware will no longer spread," he says.
"It's important that people stay alert and consider their safety online. This includes checking the authenticity of invoices, and calling the vendor if in any doubt.
"We'd also like to remind people to ensure they have good anti-virus protection installed, make sure their software is up-to-date and they have firewalls in place."
"Legitimate MYOB invoices will only come from accountright@apps.myob.com or noreply@apps.myob.com addresses from its small business products. In addition, genuine emails links to external sites will always start with links.apps.myob.com.
"If people are concerned, they should email securityteam@myob.com or get in touch with our contact centres to check the validity of any unrecognised communications."
MailGuard offers the following tips for spotting email scams:
Check who it was sent by. Examine the sender or reply-to address and check that it hasn't been sent from a similar, but recently-registered domain such as mailguard.com instead of mailguard.com.au.
Be alert for strange sentence structure, or phrasing uncommon to the apparent sender
Never sidestep formal processes for payments. If in doubt, ring the apparent sender. If they're not available, wait until they are. An enormous transfer is better to arrive later than to be lost without a trace to an overseas cybercriminal.
Implement scam-proof approvals processes for financial transfers such as two-factor authentication, which requires two employees to sign off on wire transfers
Education is imperative. Teach staff and employees what fraudulent emails look like.
Ensure your email security is up to scratch.
Related stories
Top stories