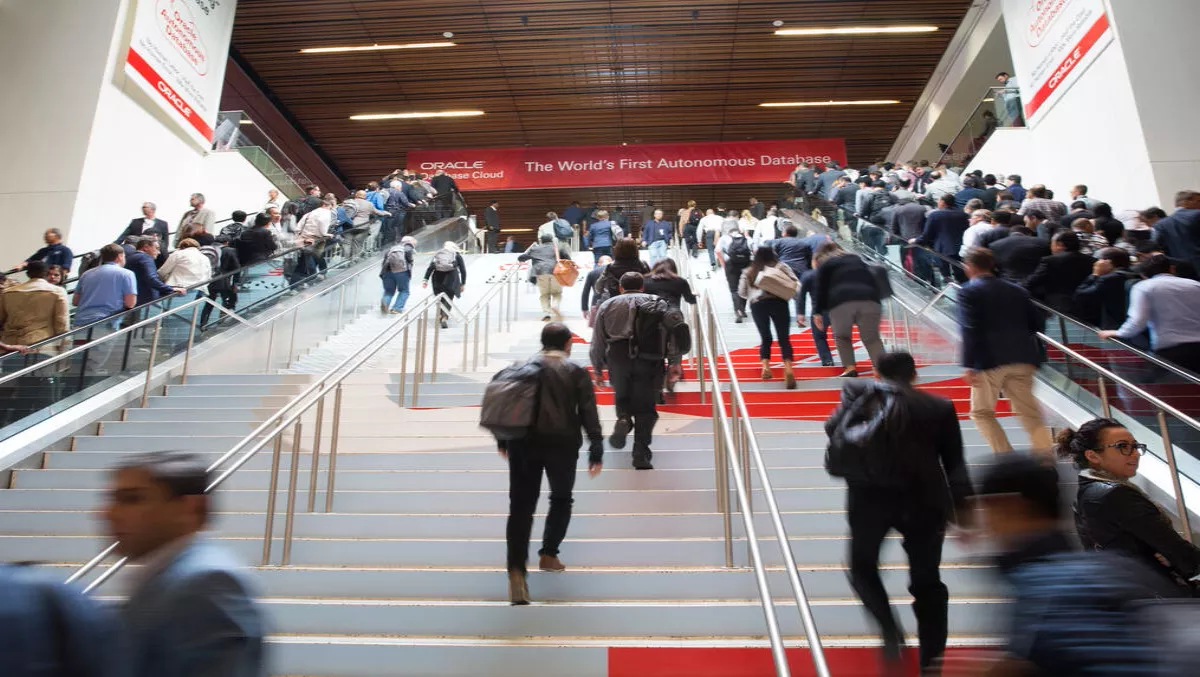 Oracle unveils visionary approach to security automation
FYI, this story is more than a year old
Oracle's executive chairman Larry Ellison has hailed machine learning as the future of cybersecurity, saying the future lies with purpose-built machine learning that eliminates data scientists from the equation.
At Oracle OpenWorld this week, Ellison demonstrated why existing security approaches to security and management don't work anymore (watch his keynote speech here).
"Companies are losing the cyber war. And it gets worse every year. Companies have to defend themselves against nation-states who are stealing their data, and very sophisticated cyber criminals who are stealing their data," he says.
He believes that data should be automated and in one place so that security and operations professionals can use it, not just data scientists.
"The way to secure our data, the way to prevent data theft is more automation. And we need a cyber defense system that automatically detects vulnerabilities and attacks.
Oracle released details of its Oracle Management Cloud platform, which he says was designed with automated remediation and useful data in mind.
"The Autonomous Database and our automated security system, is based on a new technology called machine learning. Machine learning is the most important new technology to show up for a long time. It looks at all of these logons with all the IP addresses and URLs, distinguishes normal behaviour from abnormal, risky behaviour," he notes.
As part of his Keynote speech, he called out Splunk's security and management capabilities, which he says lacks a proper data architecture, a machine learning toolkit that requires data scientists, and a platform that offers no remediation.
"The Oracle Management Cloud has a unified data architecture. Manage anyone's technology -- on-premise, other clouds, our cloud, no integration required. We engineered all of these pieces to fit together. We unify the data, we analyse the data, we detect the anomalies and we automatically remediate it. It's one system. And it's relatively easy to use, much easier to use than the other systems," he says.
The company states this unified model is an ideal solution for next-generation machine learning security.
"It is not simply an analytical system, like Splunk. It is a security monitoring and management system designed to detect and remediate the problem," Ellison says.
Oracle is also putting its weight behind a number of other security and management platforms. The company unveiled the industry's first cloud-native, intelligent security and management suite, which includes both Oracle Management Cloud and Oracle Identity Security Operations Center.
Both use machine learning to analyse unified datasets consisting of the full breadth of security and operational telemetry while providing automated remediation.
Prakash Ramamurthy, Oracle's senior VP or Security and Systems Management, says security threats have overrun traditional rules-based, siloed approaches to security.
"Organisations must take a fresh look at their security and management from the ground up or risk ever-more costly breaches and outages. Our goal was to make this process as seamless as possible for customers by building a powerful, cloud-native suite that marries a comprehensive, unified data tier with intelligence provided by purpose-built machine learning," Ramamurthy explains.
Oracle's Identity Security Operations Center was designed with security incident and event management (SIEM), user and entity behaviour analytics (UEBA), threat monitoring, compliance and Identity and Access Management capabilities.
The company has also expanded its Oracle Log Analytics Cloud Service so organisations may monitor, aggregate and analyse security and operational logs from on-premise and cloud technologies.
The Oracle Management Cloud Suite includes:
Oracle Management Cloud
Oracle Application and Performance Monitoring Service
Oracle Infrastructure Monitoring Cloud Service
Standard Edition Services
Oracle IT Analytics Cloud Service
Oracle Orchestration Cloud Service
Oracle Identity Security Operations Center includes:
Oracle Security Monitoring and Analytics Cloud
Oracle CASB Cloud Service
Oracle Identity Cloud Service
Oracle Configuration and Compliance Cloud