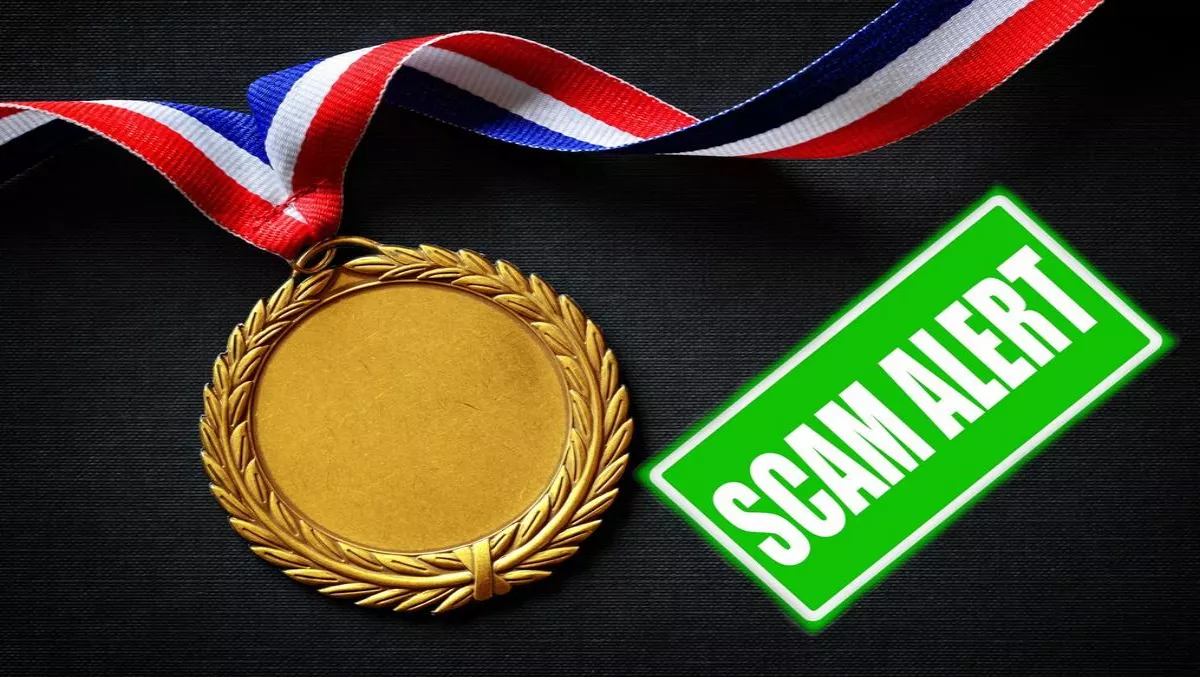 Online buyers beware: Rio Olympics 'ideal' for cybercrims
FYI, this story is more than a year old
Fans of this year's Olympics are being warned about how they purchase their tickets if they're planning on heading to Rio for the event.
According to security firm ESET, events such as the 2016 Rio Olympics are ideal targets for fraudsters and cybercriminals.
Nick FitzGerald, senior research fellow at ESET, says there have already been multiple reports of spam, scam and phishing campaigns orchestrated to take advantage of the significant and highly enthusiastic fans.
"All Australians and New Zealanders heading to Rio and seeking tickets online should be taking appropriate precautions," he warns,
FitzGerald offers some tips for fans who want to obtain their tickets safely:
Before:
Make sure your devices are up to date and secured
Even before starting a ticket hunt, fans should make sure their operating system and software are up to date, and that they are using a reliable security solution that protects against malicious attacks while browsing or online shopping.
When looking:
Target official websites
"If the first condition is met, you can start looking for websites that offer tickets for the Olympic Games," says FitzGerald.
"We know, there are many and it is hard to distinguish the right ones.
He says the best way to differentiate between the secure and fake sites is to find the authorised reseller in your country via the official list.
Do a security check
"If you have already browsed some other websites, consider checking whether or not your browser displays the "green-lock" icon in the address bar (where the URL is)," FitzGerald suggests.
"If it does, this indicates that the certificate was assigned by a proper certification authority and that your data is protected. If it doesn't, the safety of your data may be at risk."
However, FitzGerald notes that a "green lock" icon does not indicate anything about the validity of the site.
Avoid buying via social media
Selling tickets on social networks is forbidden by the Olympics organisers, so in order to not run into trouble at the venue, FitzGerald says ticket buyers should avoid purchases via this channel.
After:
Re-sell through the official channel
FitzGerald says ticket buyers shouldn't try and resell their tickets themselves if they have bought tickets and changed their minds.
"If you've already bought your tickets, but have changed your mind, don't try to resell them yourself. Instead, use the official channel created by the organisers - rio2016.com," he says.
"It provides you with all the necessary instructions, and if sold, you should be fully refunded with no additional costs.
"Remember that all events attract the attention of masses of excited fans – ideal targets for cybercriminals," says FitzGerald.
"To stay safe throughout the Games, don't fall for their tricks, protect your devices and use official and safe channels to get your tickets. Otherwise, you might end up empty handed, with stolen money or even worse, lost credentials and sensitive information," he explains.
"Enjoy the Olympics or any other sporting event you are attending safely.