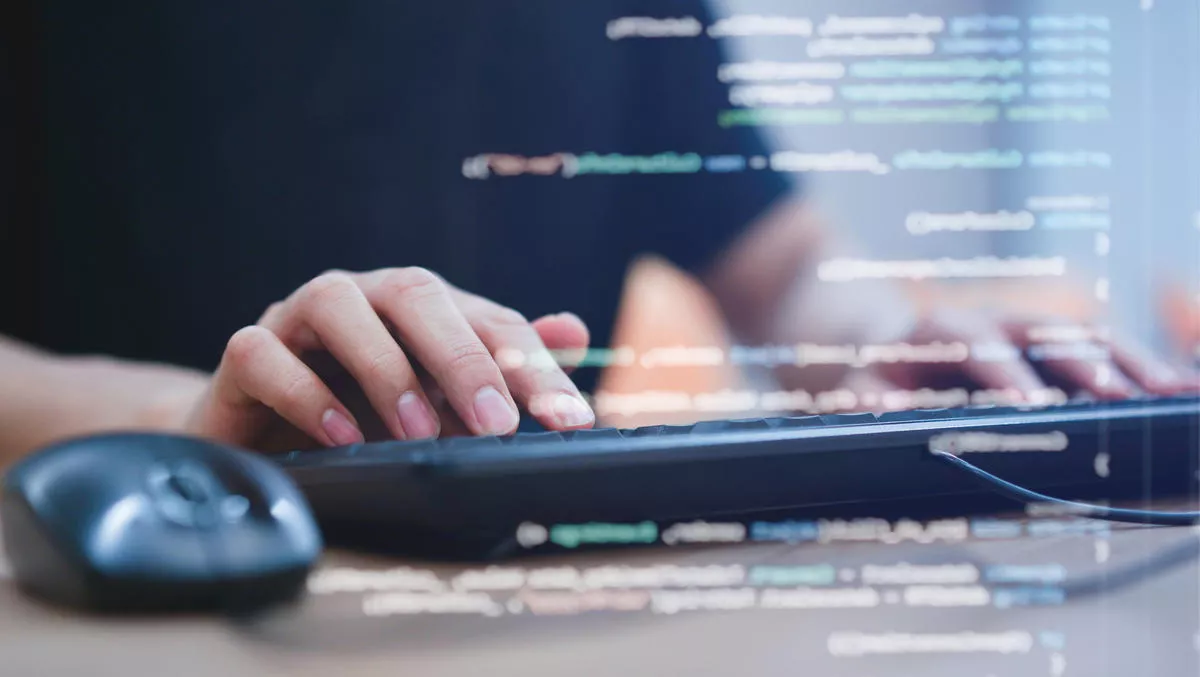 NZ financial firms bolster secure software development with Checkmarx
FYI, this story is more than a year old
Two major financial institutions in New Zealand have refreshed their application security measures with the help of security specialist Checkmarx.
Checkmarx, which provides software security solutions for enterprise software development services globally, worked with both customers to improve their software development and integrate security far earlier in the process.
Checkmarx assists customer with CI/CD integration and vulnerability scanning
The first institution, which adopts an agile way of working and innovation within its application security programme, understood that it was necessary to 'shift left' in terms of introducing scanning earlier in the software development lifecycle (SDLC).
The institution was particularly interested in the integration of its continuous integration/continuous delivery (CI/CD) servers with additional scanning in order to uplift its application security programmes, says Checkmarx Australia and New Zealand (ANZ) country manager Raygan Flores.
When the customer researched what companies could help to achieve its goals, Checkmarx' dedication and thorough expertise stood out.
"We were looking for a solution that could scan and detect every vulnerability while allowing us to prioritise and remediate critical applications. Checkmarx ticked both boxes," says a spokesperson from the institution.
Checkmarx deployed its CxSAST on-premise platform, enabling the institution to leverage bespoke field solutions developed by the Checkmarx Professional Services team.
CxSAST is a technology designed to analyse source code and detect exploitable vulnerabilities earlier in the SDLC, saving development time.
The combined solution and team expertise created a comprehensive layer of security into the institution's DevOps pipelines while impressing managerial stakeholders through key metric gathering and presentation.
A spokesperson from the institution says, "Checkmarx SAST is a powerful tool. We can customise scans to focus on what matters to our business and reduce false positives.
Checkmarx states that it created a valued partnership with the institution, delivering dedicated technical support and up-to-date tools that cover almost every development language. Checkmarx scan results and level of detail also spoke for themselves.
"An added benefit of Checkmarx is the great support we get from the account manager and the professional services team," says a spokesperson from the institution.
According to Checkmarx, the institution has reduced the number of custom vulnerability results per scan, resulting in an overall reduction of vulnerabilities, improved mean-time-to-market, and cost reduction.
"Furthermore, scanning earlier in the SDLC has reduced mean-time-to-repair. The added value is the mitigation of the legal and reputation-based ramifications of public exposure of cyber attacks," says Flores.
Checkmarx assists customer with incremental vulnerability scanning in SDLC pipeline
The second financial institution Checkmarx partnered with describes itself as nimble and continuously searching for application security innovation.
One novel approach to embedding security in the development pipeline has been to name a security champion for each team of developers. This way, there is a growing sense of ownership among developers and cross-functional collaboration is increased.
However, the development team often found itself implementing security at the end of a project's development, just before 'going live'. The team knew this was not best practice, and that ideally, security must be an ongoing part of development.
There was one other issue – scanning code takes time that developers don't often have. The institution was looking for solutions that do not slow down the development process.
The institution selected Checkmarx based on the company's reputation, technical abilities, and local ANZ support.
Checkmarx was recently named a leader in the Gartner Application Security Testing Magic Quadrant, reinforcing the company's strong products and expertise.
"Checkmarx offers a menu of alternatives to suit our needs. We can customise their solutions and use their managed hosting alternative if we are short on resources," says a spokesperson from the institution.
As such, the institution deployed three Checkmarx solutions: CxSAST for static analysis, CxOSA for scanning open source code, and Codebashing for secure code training and education.
Raygan Flores says that CxOSA is designed to analyse open source code and detect exploitable vulnerabilities – a crucial tool as approximately 80% of code originates from open source. Furthermore, this solution also gives guidance about the licensing rights of open code.
The institution is now able to use incremental scans on code earlier in the SDLC, which means code is scanned as development takes place, and only the most recent parts of changed code are scanned – no more scanning the entire codebase again and again.

Furthermore, the institution has reduced its threat exposure to both open source code, and code developed in house.
Because the institution has integrated security much earlier in the SDLC, there are fewer vulnerabilities that need to be fixed at later states, leading to time and cost savings, reduced legal risks, and more secure software.
"Our goal is to make security scanning an integral part of developers' work. We chose Checkmarx because it integrates easily into the developers' environments and does not delay deployment," says a spokesperson from the institution.
More information
To find out more about Checkmarx application security offerings, click here.