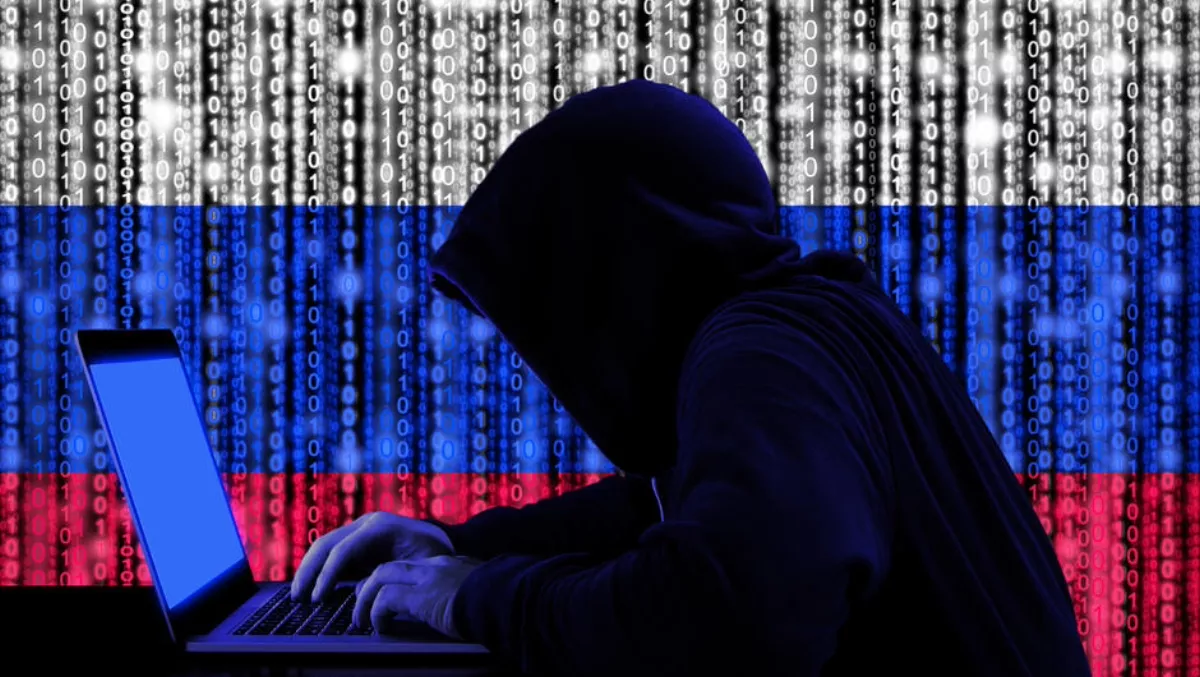 NZ & AU join international condemnation against Russia for NotPetya attack
FYI, this story is more than a year old
The New Zealand and Australian Governments have joined international condemnation against Russia for the NotPetya attack that struck many countries and crippled global organisation such as Maersk in June last year.
Last week the US White House and a number of other international leaders attributed the NotPetya attack to the Russian military.
A statement from the US Press Secretary says that NotPetya spread worldwide and caused billions of dollars' damage to regions including Europe, Asia and the Americas.
"It was part of the Kremlin's ongoing effort to destabilize Ukraine and demonstrates ever more clearly Russia's involvement in the ongoing conflict. This was also a reckless and indiscriminate cyber-attack that will be met with international consequences," the statement says.
New Zealand's Government Communications Security Bureau (GCSB) director-general Andrew Hampton has also spoken up about the attacks.
"While NotPetya masqueraded as a criminal ransomware campaign, its real purpose was to damage and disrupt systems. Its primary targets were Ukrainian financial, energy and government sectors. However, NotPetya's indiscriminate design caused it to spread around the world affecting these sectors worldwide," he says.
Although there were no reports that the attacks had a direct impact in New Zealand, it did cause 'disruption' as some organisations updated their systems to protect against attacks.
"This reinforces that New Zealand is not immune from this type of threat. In a globally connected world our relative geographic isolation offers no protection from cyber threats," Hampton says.
The Australian Government has also put the blame squarely on Russia as a result of advice from Australian intelligence agencies and through consultations with the United States and United Kingdom.
"The Australian Government condemns Russia's behaviour, which posed grave risks to the global economy, to government operations and services, to business activity and the safety and welfare of individuals," a statement says.
"The Australian Government is further strengthening its international partnerships through an International Cyber Engagement Strategy to deter and respond to the malevolent use of cyberspace."
"The Government is committed to ensuring the Australian public sector, businesses and the community are prepared for evolving cyber threats."
According to Mimecast's director of security product management Steve Malone, cyber resilience and continuity investment is critical for organisations.
"The Petya ransomware highlighted the disruptive power ransomware can have. By encrypting and blocking access to files, ransomware can cause massive damage to critical national services and valuable business data," Malone says.
No matter the perpetrator of this attack, businesses must look forward and implement a cyber resilience strategy to avoid becoming the next victim. This should span beyond just security, and include continuity, remediation and recovery to ensure critical services can keep on running, even when the worst happens," Malone concludes.
Related stories
Top stories