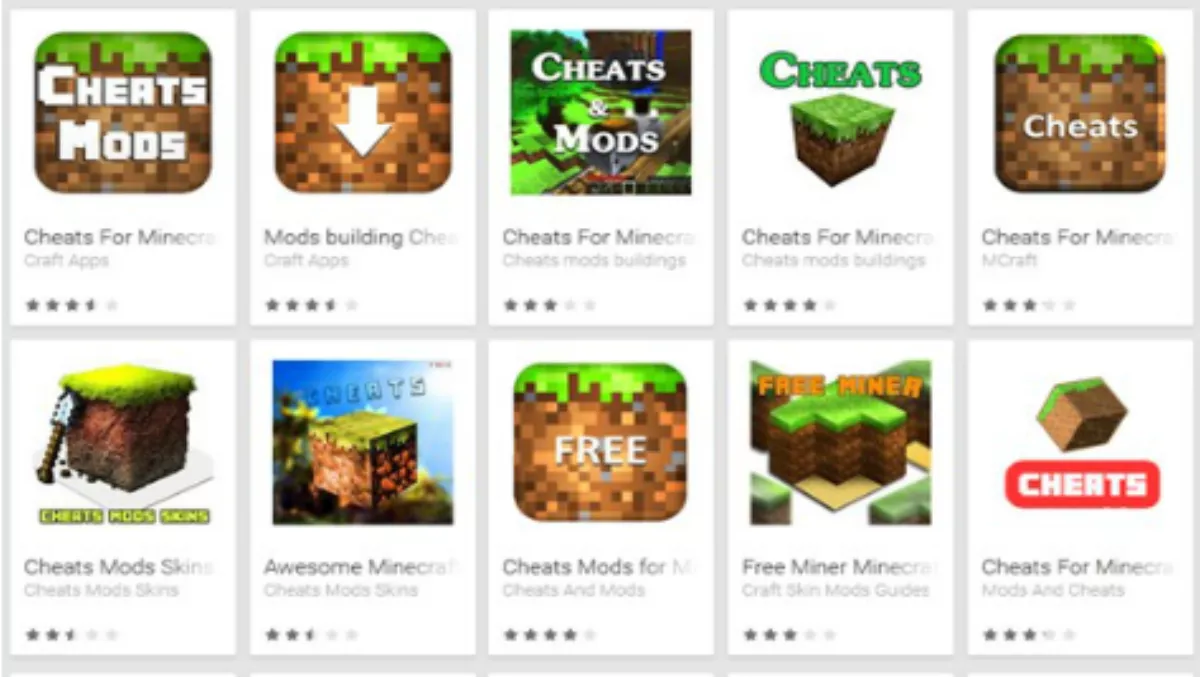 Mind those Minecraft cheats, malware may lurk inside
By Heather Wright,
Mon 25 May 2015
FYI, this story is more than a year old
Security vendor Eset is warning Minecraft fans – or perhaps Minecraft wannabes – to cheat with care after Eset discovered a new strain of malware pretending to be Minecraft cheat apps.
Eset researchers have discovered 33 fake Minecraft cheat apps on the Google Play Store, and say the apps have been installed by between 600,000 to 2.8 million Android users worldwide.
The apps contain no functionality, aside from displaying banners that try to convince users their phone is infected. Once the banner is pressed, users are directed to remove the virus by texting a premium-rate SMS subscription that costs EUR4.8 a week. This claims to provide phone antivirus services through legitimate protection company G Data, although Eset says the scam has nothing to do with G Data.
The scareware can't send an SMS itself, but is instead relying on social engineering to trick users into manually paying the fee, Eset says.
The apps have received poor user reviews and negative comments, but that hasn't stopped the scareware spreading, with Eset estimating it may have been downloaded by almost three million users.
Lukas Stefanko, Eset malware researcher, says the seriousness of this threat lies in the fact that it may have been downloaded by almost three million users from the official Google Play store.
"To avoid the installation of malicious or unwanted applications, refrain from downloading apps from unofficial sources and keep security software on your Android up to date," Stefanko urges.
He says users should also read other user reviews, and consider what permissions an app requests during installation.
In March, Google announced all applications would be reviewed by humans to decrease the amount of malicious applications on Google Play. Eset says after it notified Google of the rogue apps, Google removed them from the store.