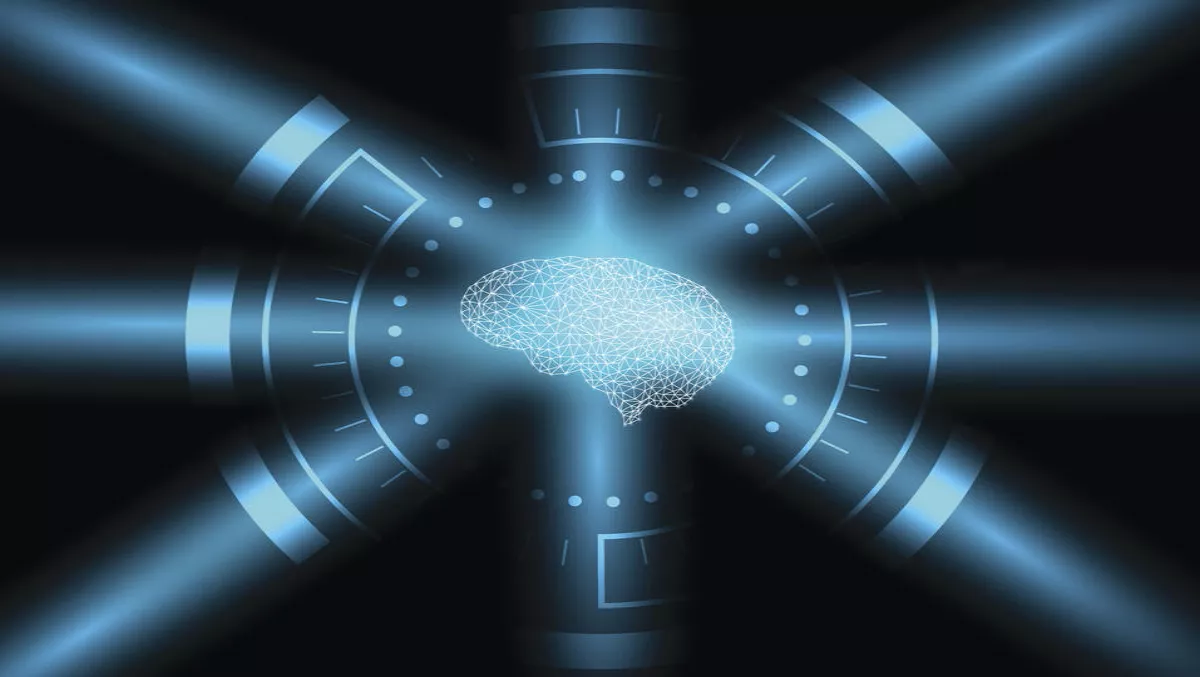 McAfee embeds deep learning & AI into enterprise security offerings
FYI, this story is more than a year old
McAfee is going beyond the realm of machine learning in its security operations approach to take advantage of the latest technologies in security, including the speed and accuracy of advanced analytics, deep learning and artificial intelligence.
In addition to new innovations that can decrypt ransomware and steganography detection, the company announced two new solutions, McAfee Investigator and McAfee Cloud Workload Security, at McAfee MPOWER in Las Vegas this week.
According to McAfee's CEO Chris Young, security teams are overwhelmed by threat complexity and this impacts their ability to defend their organisation.
The company designed its solutions to make use of automation, reasoning and data curation provided by analytics technologies, in conjunction with human-machine teaming.
According to a recent McAfee survey, the most effective security operations centres (SOCs) are ones that are driven by analytics, proactive threat hunting and automated investigated workflows. These help to progress an organisation towards advanced security management.
Gartner research director Carlton E. Sapp adds in a January 2017 report that while many organisations aren't sure about what value or insights their data holds, machine learning is key in unlocking those secrets.
"The capability to transform data into actionable insight is the key to a competitive advantage for any organisation. But the ability to autonomously learn and evolve as new data is introduced — without explicitly programming to do so — is the holy grail of business intelligence," Sapp explains.
McAfee took this principle and applied it to its own security solution portfolio offerings.
"McAfee is acting on our 'Together is power' principle with collaborative security that combines the unique advantages of people, machines and partners enabling teams to be situationally aware of security events and take swift action to thwart assaults, from the endpoint to the cloud," Young says.
McAfee Investigator includes:
Accurate Threat Prioritisation: McAfee Investigator allows analysts to focus on the most significant threats by using advanced analytics to automatically collect, piece together and visually present suspected attack intelligence.
Fast and Thorough Malware Investigations: Machine learning and artificial intelligence within McAfee Investigator continually learn evolving tactics, techniques and procedures to help analysts determine the right questions and explorations to yield efficient and accurate case closure.
Increased SOC Efficiency: McAfee Investigator coaches analysts into implementing advanced thought processes and increases productivity with easy case content sharing.
McAfee Cloud Workload Security addresses challenges such as visibility across hybrid cloud workloads and enterprises service architecture. The solution is able to eliminate blind spots with automation, secure critical workloads without slowing performance and simplify management with the McAfee ePolicy Orchestrator console.
The company has also improved its multi-layer endpoint protection (McAfee Endpoint Security) by the inclusion of deep learning capabilities, pre- and post-execution machine learning for file identification and technology that learns from more than 300 million sensors.
Related stories
Top stories