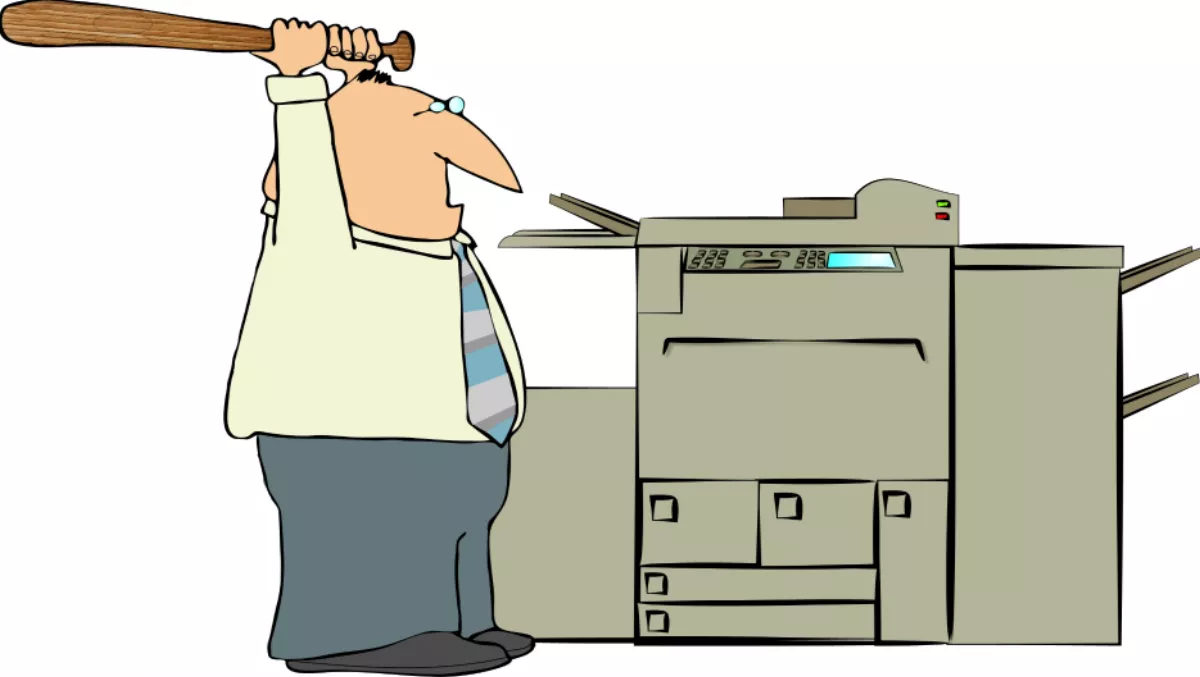 Kid hacker hijacks 160,000 printers around the world as a warning
FYI, this story is more than a year old
Thousands of Internet-connected printers around the world were recently hacked to spew out ASCII art.
The alarming messages that were churned out from reportedly more than 160,000 printers around the globe read:
"Hacked. Stackoverflowin/stack the almighty, hacker god has returned to his throne, as the greatest memegod. Your printer is part of a flaming botnet. Your printer has been pwn'd."
Fortunately, the messages were just that – a message to raise awareness.
The culprit (if he is to be believed from an anonymous interview) was in fact an 18 year old British high-school student, interested in cyber security and the seemingly trivial way in which connected printers can be hacked.
The hacker says he wrote a script from scratch that scanned for insecure public-facing devices with open RAW, Internet Printing Protocol, and Line Printer Remote services – running on network ports 9100, 631, and 515, respectively – and sent over print jobs.
In addition to the threatening messages, the printouts were accompanied by ASCII art of a computer and a robot. The message also urged recipients to sort out their cyber security and close their ports.
There was an influx of photos popping up on social media networks around the world to prove the hacker's exploits.
In an anonymous interview, the hacker said he used zmap to get the IPs with the targeted ports then a small 'loader' that coded into C to actually do the print job and send the packet. He was able to push his own firmware to them, as he asserts is possible with most printers – the firmware doesn't need to be signed.
The hacker called off his commandeering of the printers after people began to think the prank was actually a sophisticated ransomware infection.
However, if a high-school student can cause this much havoc, imagine the damage someone with a malicious intent could do?
This is why it's important to ensure your connected printer is modern and from an established brand, like Fuji Xerox.
This hacking job was technically illegal, however it was performed in a grey hat style where victims weren't dished a disservice – just an embarrassing (and productive) wake-up call about their security.
Related stories
Top stories